Coronavirus
Coronavirus updates (June 15-June 21): Coronavirus effects on private markets
June 18, 2020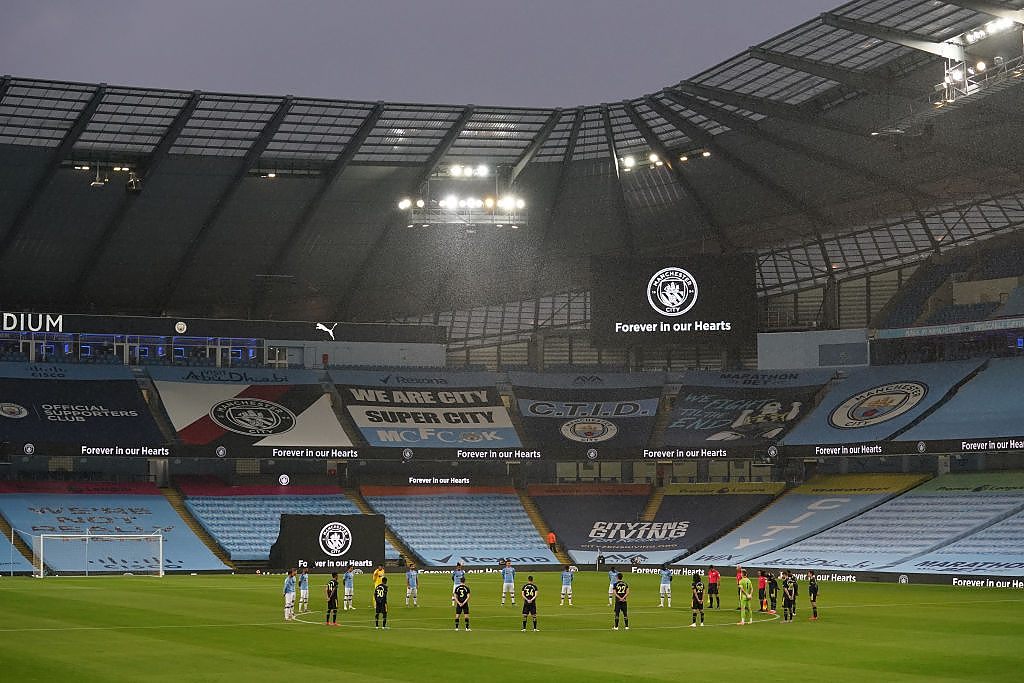 PitchBook is providing ongoing coverage of the coronavirus outbreak and its effects across the private markets and the economy.
Latest news on the coronavirus
In case you missed it:
DoorDash nears $16B valuation with $400M haul
Food and grocery delivery company
DoorDash has raised $400 million
at a nearly $16 billion valuation, a nearly 23% jump from last November.
Durable Capital Partners
and
Fidelity Management
co-led the round, with
T. Rowe Price
and existing investors participating.
The pandemic has led to a rapid rise in sales for online food and meal deliveries.
DoorDash
has proven to be a leader in the US, commanding 45% of the meal delivery market in May, according to consumer analytics provider Second Measure.
—James Thorne, 5:57 p.m. PDT
How COVID-19 is shaping insurtech investment
Our
latest research note
examines the pandemic's impact on insurtech. As the insurance industry faces the near-term implications of potentially significant financial losses, our analysts contend the crisis could spur long-term growth opportunities—and drive more investment in the insurtech sector. Key takeaways:
Auto insurers will seek more automated driver data rather than rely on self-reporting
Commercial insurers are likely to make bigger investments in digital engagement tools and could see growth in high-risk areas of the economy
Digital infrastructure needs will accelerate as the coronavirus outbreak reveals weaknesses in the current technology
—Robert Le, 5:51 p.m. PDT
Coronavirus effects on venture capital
Trio of biotech companies updates IPO terms
Biotech IPOs entered the pandemic with momentum and have continued to show strength, despite a broader pullback in public listings. So far in 2020, healthcare companies as a whole accounted for nearly 85% of VC-backed IPOs in the US, according to PitchBook data.
That trend is holding this week, as three venture-backed biotech startups have announced target ranges for their upcoming IPOs:
—James Thorne, 6:10 p.m. PDT, June 15
A time that's ripe for impact investors
This would seem a tailor-made climate for impact investors, whose mandates are all about repairing the world, to tap into the massive public attention on social issues. There are signs that this segment of the market has seen a pickup in activity in recent years, but deals have typically been based on factors other than race.
Will investors seize this historic moment
and set their sights on racial inequality?
—Alexander Davis, 12:33 p.m. PDT, June 15
Coronavirus effects on private equity
PE-backed Neiman Marcus gets financing to make it through Chapter 11
A US bankruptcy judge has reportedly approved a plan for lenders to give
Neiman Marcus
$400 million in debtor-in-possession financing, with $250 million available now and $150 million available in September. The news comes after the high-end clothing retailer filed for Chapter 11 protection in May, citing a heavy debt load and temporary store closings due to the COVID-19 pandemic.
Ares Management
and
Canada Pension Plan Investment Board
acquired the company for roughly $6 billion in 2013.
—Adam Lewis, 4:47 p.m. PDT
UK's Cineworld faces legal action over failed takeover
Canada's
Cineplex
has revealed plans to take legal action against UK rival
Cineworld
after the latter company pulled out of an agreement to acquire Cineplex for some $2.3 billion, according to the Financial Times.
Cineworld agreed to pay C$34 (about $25 today) per share for the Toronto-based business in December, but opted not to follow through on the deal after nearly half of the company's market value was wiped out by the coronavirus outbreak and temporary closures of its cinemas. It is one of several takeovers that have been called off in recent months as the fallout from the pandemic continues to settle.
—Andrew Woodman, 1:01 p.m. PDT, June 17
PE-backed 24 Hour Fitness files for Chapter 11
24 Hour Fitness
has filed for Chapter 11 bankruptcy protection, citing the impact of temporary gym closings amid the pandemic. The California-based company has secured $250 million in debtor-in-possession financing to help it stay afloat as it looks to trim a roughly $1.4 billion debt load.
AEA Investors
and
Ontario Teachers' Pension Plan
acquired the company for about $1.9 billion in 2014.
—Adam Lewis, 10:50 a.m. PDT, June 16
PitchBook reports on the coronavirus impact on private markets
How delivery tech is reshaping the grocery industry
In the wake of widespread stay-at-home orders, grocery delivery has surged, reversing a recent trend toward restaurant delivery and eating out. It may seem that this shift is temporary and primarily driven by the pandemic, but our research analysts contend that grocery delivery is likely to continue thriving. Their
latest research note
details why, with key findings including:
Grocers are now heavily investing in the infrastructure required to meet current demand and defend market share even as restaurants gradually reopen
New technologies have emerged to help fuel a shift toward grocery delivery, such as "dark stores" and autonomous delivery
Consolidation will likely be necessary for the online food delivery industry to achieve sustainable margins
—Alex Frederick and Asad Hussain, 12:57 p.m. PDT
Pandemic drives investment into supply chain technology
The rise of the digital economy is putting new pressure on the traditional global supply chain. Businesses are demanding better visibility across delivery and supply channels, quicker shipping capabilities and the ability to source products on-demand to reflect real-time conditions at the consumer level. We view this as a compelling backdrop for new entrants seeking to address gaps in the status quo and see areas of growth across the value chain. Our
Q1 Emerging Tech Research: Supply Chain Tech report
covers this and more. Key trends include:
The pandemic has highlighted the need for data analytics and real-time monitoring services
Warehousing tech startups continued to attract swathes of capital in Q1 2020 after a record-setting 2019
Rising consumer demand for home delivery is driving investors and corporates to ramp up investment in last-mile logistics
—Asad Hussain and Zane Carmean, 12:23 p.m. PDT, June 15
Did you miss any of our continuing coverage of COVID-19? Find our previous updates below: