Construction Tech
Pandemic speeds up digital transformation in construction
June 12, 2020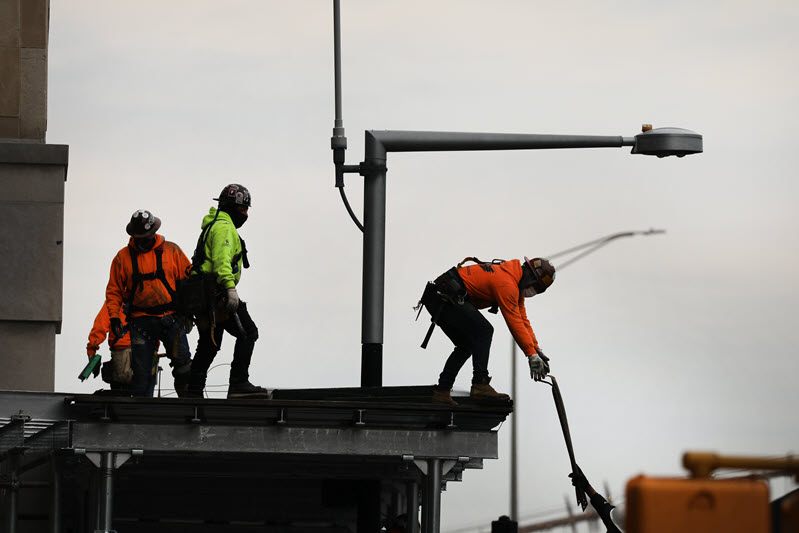 A growing number of US states are allowing construction companies to resume projects as part of reopening plans, with mandatory safety standards. The new rules have prompted construction tech startups to highlight existing capabilities, such as 3D scanning and remote inspection tools, to an industry that has largely been slow to adopt digital innovations.
"The current pandemic has been an accelerator in moving the construction industry through digital transformation faster than most had planned," said Darren Bechtel, founder and managing director at
Brick & Mortar Ventures
and a scion of the family behind the Bechtel Corporation, one of the largest construction and engineering companies in the world.
Bechtel said that, for the first time, startups are being approached by construction companies to solve the immediate issues arising as work in the industry resumes. In New York City, for example, builders are now required to ensure that, with rare exceptions, workers stay 6 feet apart at all times. With in-person meetings limited, video-conferencing tools have become a must as well.
Construction tech startups are quickly catering to companies in need, modifying existing technologies like computer vision applications, which can send alerts if workers get too close to each other or aren't adhering to requirements for protective gear.
"On our job sites, the use of digital workflows, smart devices, thermal cameras, remote expert platforms and no-touch solutions have all accelerated our adjustment to the new normal," said David Wilson, chief innovation officer at Bechtel.
However, while there's an abundance of technical tools for the construction industry, Wilson said there's still a gap that needs to be addressed.
"There is no shortage of solutions on the market, but a close evaluation reveals that few can deliver at scale for our job sites," he said.
Tyler Sosin, a partner at
Menlo Ventures
, sits on the board of
Fieldwire
, the developer of an app that connects construction managers and on-site workers, allowing them to collaborate on different elements of a project, such as sharing drawings and tracking progress.
Sosin said that once construction companies start to see the benefits of deploying cloud-based tools, it will become clearer that other functions of an organization need to be digitized as well.
"The demand for tools to operate in a post-COVID environment will be important as people spend more time thinking about how they can be more collaborative without on-site visits," he said.
In response to the pandemic,
Procore
teamed up with
Zoom
for video conferencing and offered free access to its platform for builders working on emergency relief projects due to the outbreak. The company has also added an incidents tool to record if a worker has been exposed to COVID-19.
In May,
Matterport
, a 3D media platform developer, partnered with application software company
Autodesk
to enable construction builders to virtually track projects via 3D walkthroughs.
"While a sharp noticeable change [toward digitization] has begun to spread in the US, Europe and Australia, the pace of that change has been exponential during COVID-19," said Tomer Poran, director of business development at Matterport. "Suddenly, 'the way we've always done it' isn't possible."
Join the more than 1.5 million industry professionals who get our daily newsletter!