Big Things
9 big things: Airbnb has no reservations
August 23, 2020
There is an "after coronavirus" after all. That thought hit me like a brick this week when I read that Airbnb filed confidentially for its long-awaited public offering. The company's statement said little about the offering, but it showed that—all evidence to the contrary—we have come a long way in the last several months.
The timing isn't spectacular, but Airbnb's rebound in recent months and the performance of other tech IPOs should hearten investors. I spoke with a Morningstar analyst about the summer's boom in local travel and what to look for in the company's S-1 filing.
It's the last week of August, but there's still time for that summer vacation, and that's one of nine things you need to know from the past week: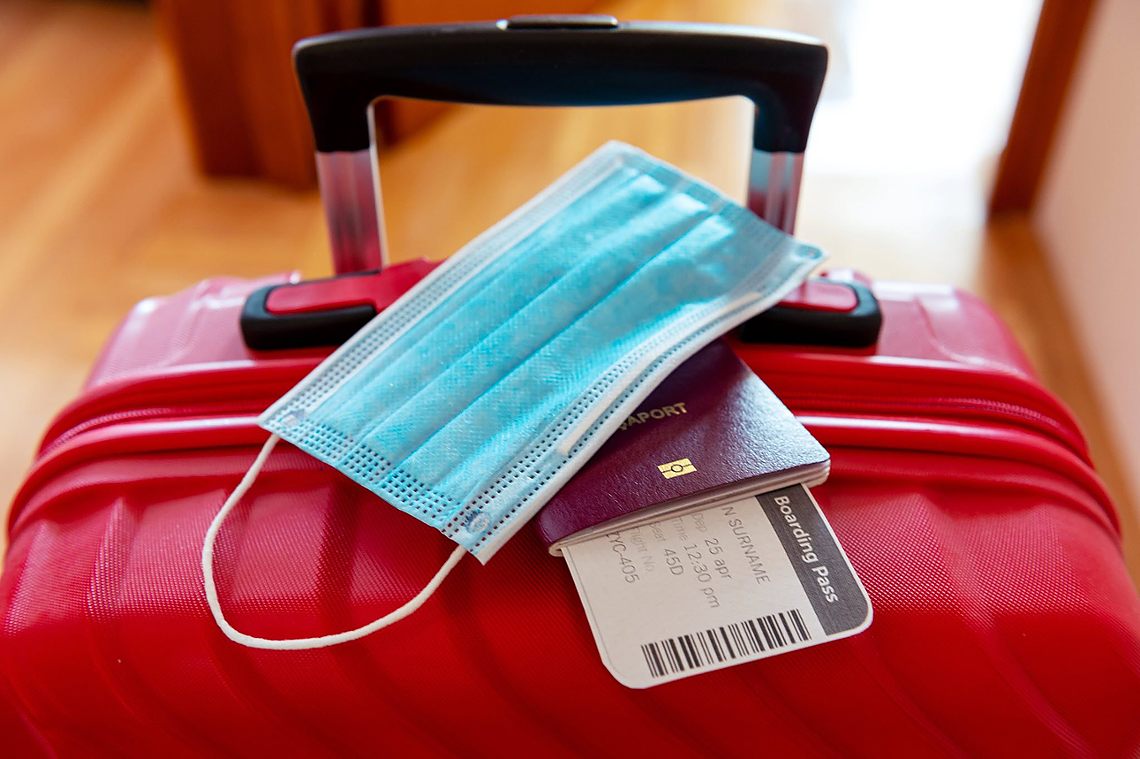 1. The Airbnb experience
In the spring, Airbnb was laying off almost 2,000 employees and haggling over the terms of two fundraising deals totaling $2 billion in debt and equity—all while juggling the collapse of its industry and what looked like an impending revolt from its community of hosts.
Yet total consumer spending on Airbnb in July was 22% higher than in the same period last year, according to Edison Trends. The company said it surpassed 1 million bookings on a single day that same month, led by an increase in stays at nearby destinations.
So what changed?
There are eight coronavirus vaccines in Phase III trials, according to The New York Times, and the rate of daily deaths didn't spike alongside the summer's surge in US cases.
That appears to be enough for investors, judging by the S&P 500's record high on Tuesday. The IPO market has also been humming along. In June, the amount of money raised by VC- and PE-backed companies in IPOs reached its highest level since May 2019, according to PitchBook data.
Tech unicorns Palantir and Asana are also planning public debuts that could come this year. They're hoping to see more of the good fortune that blessed IPOs like Lemonade, Vroom and ZoomInfo.
Even still, uncertainty abounds, and it's not clear when the global travel industry will return.
"It is a precarious time to do an IPO," said Morningstar analyst Dan Wasiolek, who covers Airbnb competitors Booking Holdings and Expedia. In terms of financial performance, Airbnb may get a bit of a pass for 2020, but investors will still want to see signs of profitability.
Download Wasiolek's latest research note on the outlook for Airbnb.
Airbnb's secret sauce is its network of hosts and guests who are loyal to the platform. Wasiolek will be looking for clues in the company's S-1 to judge its network effect, with an eye on marketing expenditures. The stronger the network, the less Airbnb should have to spend per booking on marketing.
This week brought other reminders that a return to regular life is expected, if not imminent.
Seated, a restaurant rewards program, raised $30 million and acquired event-booking platform provider VenueBook. The acquisition hinges on the notion that people and companies will once again attend private events at restaurants.
Travel booking site Omio raised $100 million and said its bookings are 50% above pre-COVID levels. The company also said it has its eye on potential "opportunistic" acquisitions.
In the UK, gyms started reopening in July, and last week a startup called Gymshark, which sells fashionable fitness apparel, was valued at £1 billion (about $1.3 billion) with an investment from General Atlantic.
I went on my first vacation since February last week—not to an Airbnb, but to a remote Alaskan cabin managed by the US Forest Service (which has an excellent reservation system and cancellation policy, by the way).
We are, bit by bit, edging toward normalcy. But if college campuses are any indication, the return will be far from smooth.
Even without a pandemic, Airbnb has the specter of old challenges to contend with. Questions around racial discrimination by hosts and the company's impact on local communities, including its effect on rent prices, haven't gone away.
Airbnb is managing its image to the extent it can.
The platform instituted a global, indefinite ban on parties, telling customers that it may pursue legal action against rulebreakers. That policy is both a public health response and an attempt to assuage hosts and neighbors over a longstanding gripe. Airbnb also continues to provide housing for medical workers and is addressing discrimination on the platform through partnerships with civil rights groups.
The nitty-gritty of the IPO filing remains a mystery, but its argument to win over investors is already taking shape.
Airbnb is the clear leader in vacation rentals, with an estimated 40% of the market, according to Morningstar's Wasiolek. Moreover, that segment has recovered faster than traditional hotel stays in recent months. The company can also show how it has managed society's growing list of demands.
Perhaps most important, people everywhere are itching for a vacation.
2. Robert Smith faces criminal tax inquiry
Vista Equity Partners founder and CEO Robert Smith has become the subject of tax evasion investigations by the Justice Department and IRS, according to Bloomberg. The inquiries, which involve hundreds of millions of dollars in offshore accounts, have also reportedly ensnared fellow billionaire and business associate Robert Brockman, the CEO of automotive software company Reynolds and Reynolds. Neither Smith nor Brockman has been charged with any crimes. Believed to be the wealthiest Black person in America, Smith promised to
pay off the student debt
owed by last year's graduating class at Morehouse College, an all-male historically Black school.
3. The gig economy's 11th hour
A showdown between the state of California and Uber and Lyft nearly resulted in the ridesharing giants shutting down their operations in the state this week. That was until an appeals court judge effectively hit the snooze button, issuing a stay on a recent ruling that would force the companies to reclassify their drivers as employees. Nothing has been resolved, but for now, Californians can keep hailing cars, drivers can keep driving, and the stocks of Uber and Lyft have gained some reprieve.
4. From Mr. Speaker to SPAC chair
Is this peak SPAC? Former House Speaker Paul Ryan is set to become chairman of special-purpose acquisition company Executive Network Partnering Corp., according to The Wall Street Journal. The SPAC, which is looking to raise around $300 million in an IPO, could reportedly have smaller underwriters' fees than usual. Its founders will also be prevented from selling their interest until three years after a merger closes, rather than the typical one-year timeline.
5. Oracle has eyes for TikTok
Sprightly young TikTok has another gray-haired suitor. Oracle is believed to be considering a bid for the social media star and ByteDance subsidiary, which is also being pursued by Microsoft. Larry Ellison's business software company has approached TikTok investors including Sequoia and General Atlantic about partnering on a potential deal for TikTok's operations in the US, Canada, Australia and New Zealand, according to multiple reports. The new bid follows a deadline extension by President Trump, which allows ByteDance 90 days to find a buyer, up from an original 45-day window.
6. China's IPO hopefuls preview earnings
Jack Ma's Ant Group and AI heavyweight SenseTime revealed headline-worthy revenue and profit metrics this week ahead of their IPOs. Ant Group posted an eye-popping 9.2 billion yuan (about $1.3 billion) profit in the first quarter, according to Bloomberg. The Chinese fintech company is reportedly aiming for a $225 billion valuation in its public offering, which will consist of a dual listing in Shanghai and Hong Kong. SenseTime's sales, meanwhile, could reportedly reach 9 billion yuan this year, an 80% increase over 2019, despite being blacklisted by the US government. The company is believed to be pondering a dual public listing in China and Hong Kong.
7. Houston, we have billions
Elon Musk's SpaceX set two records this week. In its largest financing to date, according to PitchBook data, the company raised $1.9 billion from a modest army of 75 investors who pegged the company's value at a reported $46 billion. It also launched a Falcon 9 rocket for a record sixth time. The rocket was carrying 58 Starlink satellites, inching SpaceX closer to its goal of being the first company—another record!—to successfully offer global, high-speed internet from a constellation of small satellites. Its principal rival in that effort, SoftBank-backed OneWeb, filed for Chapter 11 bankruptcy protection earlier this year. A consortium led by the UK government later won an auction for the struggling company.
8. Paddling into public markets
Blank-check companies and electric vehicle startups seem to be a match made in dealmaker heaven. Based in the Los Angeles area, Canoo is set to merge with Hennessy Capital Acquisition Corp. IV, following in the footsteps of electric vehicle specialists Nikola, Fisker and Lordstown Motors, which have also recently inked deals with special-purpose acquisition companies. The Canoo deal will leave the combined company with $600 million in capital to commercialize its technology, with about half of that sum coming from a PIPE investment by BlackRock and other institutional investors. Canoo's electric vans will debut in 2022 with a monthly subscription model.
9. Momenta momentum
Johnson & Johnson is paying $6.5 billion to purchase Momenta Pharmaceuticals, which makes treatments for rare immune-mediated diseases. The all-cash offer of $52.50 per share represented a 70% premium on Momenta's closing stock price on Aug. 18. J&J is taking advantage of its AAA rating and ultra-low yields by issuing $7.5 billion worth of bonds to help pay for the deal, Bloomberg reported.