Coronavirus
Coronavirus updates (Aug. 17-Aug. 30): Coronavirus effects on private markets
August 28, 2020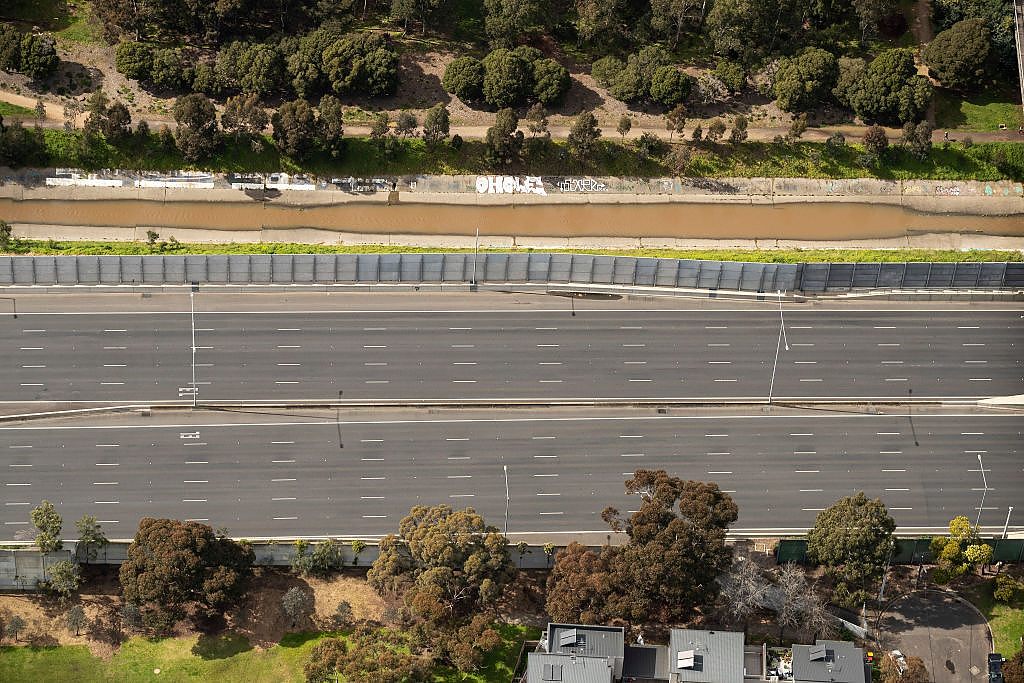 PitchBook is providing ongoing coverage of the coronavirus outbreak and its effects across the private markets and the economy.
Latest news on the coronavirus
In case you missed it:
VC valuations soar, unicorns proliferate in Europe during 2020
In the early years of the 2010s, one could count the number of European unicorns on two hands. But as the region's venture ecosystem has matured, its population of companies carrying $1 billion valuations has spiked. There were 53 unicorns in Europe as of the end of June, with a combined valuation approaching €100 billion.
PitchBook's
Q2 2020 European VC Valuations Report
explores this and several other key trends across Europe's burgeoning venture scene, including:
The average pre-money valuation for European venture deals has skyrocketed in 2020
Nontraditional investors have remained committed to European VC amid the pandemic
Median exit values have slumped from last year's figures
—Nizar Tarhuni, Nalin Patel and Masaun Nelson, 5:00 p.m. PDT, Aug. 27
Juni Learning books $10.5M
Edtech startup Juni Learning has announced a $10.5 million Series A led by Forerunner Ventures, with participation from AME Cloud Ventures, Index Ventures and Pear VC. The round closed prior to the COVID-19 pandemic. The San Francisco-based company is the operator of a live distance-learning platform that offers computer science, math and English courses for students aged eight to 18 years old.
—Priyamvada Mathur, 4:14 p.m. PDT, Aug. 27
J. Crew's bankruptcy plan gets court approval
A US bankruptcy court has approved J. Crew's plan to exit Chapter 11 next month after the clothing retailer filed for bankruptcy protection earlier this year when sales plummeted due to the COVID-19 pandemic. The company will carry out a $1.6 billion debt-for-equity swap with lenders and receive $800 million in new loans. TPG Capital and Leonard Green & Partners had backed J. Crew since a roughly $3 billion acquisition in 2011.
—Adam Lewis, 4:02 p.m. PDT, Aug. 27
Coronavirus effects on venture capital
Amwell files for IPO, snags $100M from Google Cloud
Telemedicine startup
Amwell
has filed to go public on the NYSE and arranged a concurrent $100 million private placement from
Google Cloud
. Amwell will move some of its telehealth video traffic to Google Cloud as part of a partnership. The company didn't say how many shares it would sell in the IPO or at what price range. Amwell's revenue rose 77% year-over-year in the first six months of 2020, as the pandemic drove demand for virtual health visits. The company's net losses jumped 173% to $113 million during the same period.
—James Thorne, 12:00 p.m. PDT, Aug. 25
Drizly grabs $50M as growth surges during pandemic
Drizly
, the provider of an online alcohol marketplace, has raised $50 million in funding led by Avenir. Tiger Global and other existing investors also participated in the round. The Boston-based startup has experienced 350% growth year-over-year, with sustained profits. The retail partner count on its platform has also doubled since the beginning of the year.
—Vishal Persaud, 2:48 p.m. PDT, Aug. 24
DoorDash launches grocery delivery
DoorDash
has expanded its services to on-demand grocery delivery, beginning with select supermarket chains in California and parts of the Midwest. Users in the Bay Area, Los Angeles, Sacramento, San Diego and other areas of California can order from Smart & Final, while customers in Chicago, Cincinnati, Milwaukee, Detroit and Indianapolis will be able to access products via Meijer and Fresh Thyme. DoorDash has plans to add Hy-Vee and New York-based grocers Gristedes and D'Agostino to its roster in the coming weeks.
—Vishal Persaud, 6:00 p.m. PDT, Aug. 21
Airbnb paves the way for marquee IPO
Airbnb
has confidentially filed for an initial public offering with the SEC, setting the stage for one of the market's most highly anticipated listings.
The vacation rental company said it hasn't determined the number of shares or the price range for the offering; last year, it was reportedly leaning toward going public via a direct listing rather than a traditional IPO
Airbnb's business is recovering, after the company cut 1,900 staff and raised $2 billion in debt and equity amid the pandemic; the fundraising reportedly valued the company at $18 billion, a steep decline from its $31 billion valuation in 2017, according to PitchBook data
Airbnb marked a psychologically important milestone in July, when guests booked more than 1 million nights worth of stays in a single day; it hadn't seen that volume of bookings since early March, before the coronavirus crisis struck
The stock market picture has likewise bounced back, and the S&P 500 closed at a new high Tuesday
—James Thorne, 6:15 a.m. PDT, Aug. 20
Large vehicles find success in a challenging fundraising environment
Through the first half of 2020, the total number of private funds raised fell to 643, down 25% year-over-year and continuing a decline that started in 2018. Yet the capital raised tells another story: H1 2020 surpassed H1 2019 by $6 billion with 214 fewer funds.
The drop in fund count coupled with the increase in capital raised confirms one forecast PitchBook analysts made after Q1. In the
Q2 Private Fund Strategies report
, they revisit other predictions about fundraising's evolution during the pandemic and analyze significant trends in PE, VC and other private asset classes. The findings include:
Funds of $1 billion or more accounted for 19.5% of the fund count in H1 2020 but 74% of the total capital committed
Economic headwinds in North America battered PE fundraising as a whole, but growth equity funds and tech-focused firms had a strong showing in H1 2020
VC funds over $500 million have been especially prolific through June 30, closing 34 vehicles and nearly equaling the annual figure for 2019
—James Gelfer, Dylan Cox, Hilary Wiek, Wylie Fernyhough, Zane Carmean and Cameron Stanfill, 6:02 a.m. PDT, Aug. 20
Seated picks up $30M, buys VenueBook
Seated
, the creator of a restaurant booking app that rewards users with credits, has raised $30 million in a round led by
Insight Partners
.
Craft Ventures
,
Rho Capital Partners
and
Greycroft
also participated. The New York-based startup has also bought
VenueBook
, the provider of a digital event booking platform, as Seated's business model evolves during the pandemic. Seated recently launched a pickup and delivery service, Seated at Home, and plans to fold VenueBook into another new offering, Seated Events.
—Vishal Persaud, 10:04 a.m. PDT, Aug. 19
On the podcast: The evolution of US VC during the COVID-19 crisis
In
the latest episode of "In Visible Capital,"
host Adley Bowden recaps highlights from the Q2 2020 PitchBook-NVCA Venture Monitor webinar, which brought together representatives from Silicon Valley Bank, NVCA and Certent to discuss recent trends in US VC. Topics discussed include:
Why investors are becoming more willing to conduct due diligence virtually
How startups have adjusted their strategy to appease investors, including issuing furloughs and conducting debt deals to stay afloat
What the NVCA has been lobbying for with an election looming
The recent proliferation of VC mega-funds, which has brought new opportunities for LPs that were previously left behind
—Adam Lewis, 8:17 a.m. PDT, Aug. 18
Coronavirus effects on private equity
On the podcast: Dishing on private debt
Private debt fundraising figures have plunged so far in 2020, with limited partners increasingly looking to invest their billions in other strategies. And there have been plenty of alternatives during the coronavirus crisis.
On the latest episode of "In Visible Capital,"
PitchBook analyst Dylan Cox returns to the program
to discuss these alternative investment avenues, the reasons for the private debt dropoff and other highlights from PitchBook's H1 Global Private Debt Report. Topics include:
Why LP interest has shifted from direct lending funds to distressed debt and opportunity funds
Apollo Global Management's decision to change its latest flagship buyout fund to a distressed debt vehicle
How Cox uses proxies to evaluate the performance of the credit market
—Adam Lewis, 2:06 p.m. PDT, Aug. 25
Bain to pay $543M if Virgin deal fails
Bain Capital
has agreed to pay an unusually high breakup fee of A$750 million (about $543 million) if it fails to acquire
Virgin Australia
, according to Bloomberg. The firm agreed in June to buy the struggling airline from administrator
Deloitte
, which last week told creditors that Bain had provided a substantial guarantee of the deal's certainty as the global aviation market continues to struggle due to the pandemic.
—Kate Rainey, 5:45 a.m. PDT, Aug. 20
BPEA, CITIC seal tutoring sale
Baring Private Equity Asia
and
CITIC Capital
have sold the Chinese unit of tutoring business Wall Street English back to the company's founder at "a deep discount," according to Reuters, a little more than two years after the two firms acquired Wall Street English from educational publisher
Pearson
for $300 million. The company's global business has reportedly cratered in the midst of the coronavirus crisis.
—Kevin Dowd, 6:00 a.m. PDT, Aug. 19
Economic impacts of the coronavirus
Thermo Fisher walks away from $13.4B Qiagen deal
US-based laboratory equipment manufacturer
Thermo Fisher Scientific
has dropped its offer to buy diagnostics business
Qiagen
for €11.3 billion (about $13.4 billion). The bid fell through after the Germany-based company's investors only tendered 47% of its shares, falling short of the 66.7% minimum threshold.
Qiagen's earnings have improved during the pandemic due to the surge of demand for COVID-19 diagnostic products, leading shareholders to decide that the company was worth more than the offer. Thermo Fisher originally offered to buy the business in early March for €39 a share and increased its bid in July to €43.
In announcing the lapse of Thermo Fisher's offer, Qiagen also revealed plans to acquire the 80.1% stake it does not already own in
NeuMoDx Molecular
for around $234 million. The US-based company supplies testing equipment for COVID-19 and other infectious diseases.
—Leah Hodgson, 6:50 a.m. PDT, Aug. 17
PitchBook reports on the coronavirus impact on private markets
Early-stage VC valuations outstrip expectations in the US
Early-stage valuations in the US increased steadily and significantly throughout the past decade, a result of the venture industry's long-running boom in the wake of the global financial crisis. When the coronavirus began to sweep the world earlier this year, sending financial markets into chaos, many VCs expected that era of valuation growth was at its end.
So far, though, the numbers tell a different story. Our
Q2 2020 US VC Valuations Report
examines the resilience of early-stage valuations during the first half of the year and several other key storylines in the space, including:
The average pre-money valuation for late-stage deals through Q2 was double the full-year figure for 2019
Nontraditional investors took part in nearly 95% of all VC mega-deals in H1
VC-backed IPO valuations have reverted to the mean after skyrocketing in 2019
—Kyle Stanford, Cameron Stanfill and Joshua Chao, 12:20 p.m. PDT, Aug. 25
Startups rise to the occasion amid supply chain constraints
In Q2, venture investors poured $2.5 billion into supply chain tech companies in North America and Europe, marking a 12% decline in deal value year-over-year, but a quarter-over-quarter increase of nearly 111%, according to our
new Emerging Tech Research report
.
The global supply chain is sprawling and highly fragmented, and the pandemic has strained the system and led to significant supply-and-demand mismatches. Startups are stepping up to fill the gaps, and, in turn, investors are putting substantial amounts of capital toward both modernizing and disrupting this industry. Other key takeaways from the report include:
Last-mile delivery services are a focal point for investors, driving significant VC deal activity
The need to pandemic-proof parts of the supply chain is steering capital toward previously underfunded areas such as risk management and warehousing tech
Dealmaking has waned in freight tech, as investors pull back from digital brokerage platforms like Convoy and Uber Freight
—Asad Hussain, 6:13 p.m. PDT, Aug. 21
Infosec remains resilient in the face of COVID-19
The pandemic has caused a flight to quality in information security, with late-stage VC investments outstripping early-stage activity and deal value staying strong. Infosec companies raised $1.9 billion in venture funding last quarter, driven mostly by large deals in a few key segments, including data security and security operations.
Infosec as a whole is estimated to be a $124 billion market this year, according to PitchBook's Emerging Tech analysts, and growth is expected to continue in security software despite the coronavirus. Other key findings
in our newest infosec report
include:
VC exit activity was minimal, with 14 deals and $173 million in disclosed value in Q2—both the lowest totals since Q4 2016
PE firms completed only one buyout last quarter, but they're well-positioned to pick up discounted assets in a recovery
Infosec has a better outlook than IT overall this year, as leading incumbents have maintained or improved revenue forecasts as of Q1 earnings
—Brendan Burke, 6:38 a.m. PDT, Aug. 17
European M&A activity accelerates amid the pandemic
Some companies and sectors have been battered by the coronavirus crisis. But on the whole, M&A activity in Europe has remained surprisingly steady in the first half of the year, buoyed by a stream of mega-deals. Investors completed €563.6 billion worth of European mergers and acquisitions from January to June, on pace to top last year's annual figures.
The reasons for the market's resilience are the subject of our
Q2 2020 European M&A Report
, presented in partnership with KPMG, Liberty GTS and ACG. The report examines a boom in healthcare deals, a reduction in carveouts and several other key highlights from the year, including:
M&A activity is flourishing in the B2B space, with particular interest in enterprise software
Cross-border dealmaking remained healthy in H1
Longer regulatory approval processes mean a slowdown in new mergers could still be to come
—Dominick Mondesir, Nalin Patel and Masaun Nelson, 6:10 a.m. PDT, Aug. 17
Did you miss any of our continuing coverage of COVID-19? Find our most recent updates below: