Coronavirus
Coronavirus updates (Aug. 10-Aug. 16): Coronavirus effects on private markets
August 13, 2020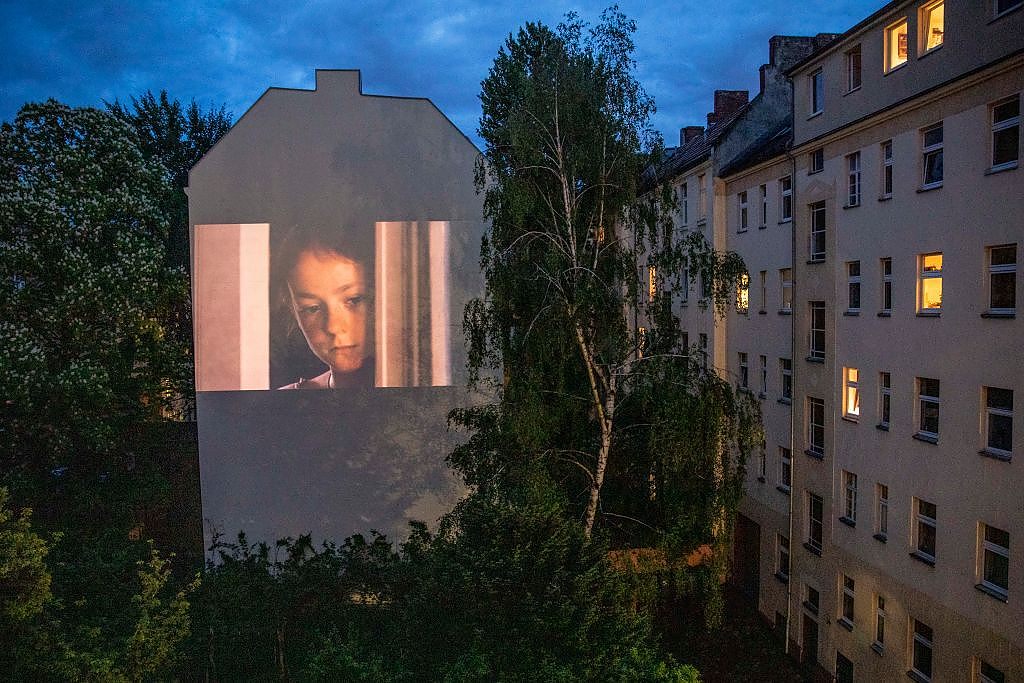 PitchBook is providing ongoing coverage of the coronavirus outbreak and its effects across the private markets and the economy.
Latest news on the coronavirus
In case you missed it:
European M&A activity accelerates amid the pandemic
Some companies and sectors have been battered by the coronavirus crisis. But on the whole, M&A activity in Europe has remained surprisingly steady in the first half of the year, buoyed by a stream of mega-deals. Investors completed €563.6 billion worth of European mergers and acquisitions from January to June, on pace to top last year's annual figures.
The reasons for the market's resilience are the subject of our
Q2 2020 European M&A Report
, presented in partnership with KPMG, Liberty GTS and ACG. The report examines a boom in healthcare deals, a reduction in carveouts and several other key highlights from the year, including:
M&A activity is flourishing in the B2B space, with particular interest in enterprise software
Cross-border dealmaking remained healthy in H1
Longer regulatory approval processes mean a slowdown in new mergers could still be to come
—Dominick Mondesir, Nalin Patel and Masaun Nelson, 12:40 p.m. PDT
Brooks Brothers picks winner in $325M auction
Brooks Brothers has agreed to sell itself out of bankruptcy to Authentic Brands Group and major mall operator Simon Property Group after the pair increased their original offer to $325 million. Brooks Brothers, which was founded in 1818, filed for Chapter 11 bankruptcy protection last month after the pandemic wreaked havoc on its sales. The buyers have agreed to keep at least 125 of the apparel company's locations open. BlackRock reportedly paid $875 million for a 30% stake in Authentic Brands last year.
—Kevin Dowd, 12:32 p.m. PDT
Coronavirus effects on venture capital
Airbnb prepares for IPO filing later this month
After months of speculation, Airbnb is planning to file confidentially for an IPO later this month, according to reports.
News of a potential market debut follows a dismal couple of months for Airbnb, as the pandemic thwarted plans for its much-awaited public listing. In May, the vacation rental company announced it intended to cut costs, laying off about 25% of its workforce after a pandemic-fueled global travel halt caused bookings to plummet. At the time, CEO Brian Chesky told employees in a memo that the company expected its 2020 revenue to be less than half of what it was last year.
But just two months later, things appeared to reverse course for the San Francisco-based company. On July 8, guests from around the world booked more than 1 million nights of future stays—a threshold not reached since March 3, Airbnb said. Soon after that announcement, the company reportedly revived its plans to go public, but was noncommittal about a timeline.
Three years ago, Airbnb was valued at $31 billion, according to PitchBook data. But that valuation reportedly dropped to $18 billion in April after the business secured a $1 billion debt and equity investment from Silver Lake and Sixth Street Partners.
—Vishal Persaud, 10:13 a.m. PDT, Aug. 12
Infinedi backs study abroad program provider
Infinedi Partners
has capped off an investment in
Cultural Experiences Abroad
, a provider of study abroad programs for college students. The investment marks the New York-based firm's second since it was founded in 2018. Infinedi managing partner Jay Hegenbart said the firm has invested more than $140 million since the start of the pandemic.
—Vishal Persaud, 10:17 a.m. PDT, Aug. 11
Coronavirus effects on private equity
Clearlake to top $1B for pandemic-fueled fund
Clearlake Capital Group
is on track to raise more than $1 billion for a new overage fund that will target opportunities presented by the financial fallout of the coronavirus crisis, according to The Wall Street Journal. Called Clearlake Flagship Plus Partners, the vehicle will reportedly invest alongside the firm's other funds. Based in Santa Monica, Calif., Clearlake closed its latest flagship effort in April with more than $7 billion in commitments.
—Kevin Dowd, 10:28 a.m. PDT, Aug. 11
IAC takes $1B stake in MGM
Media holding company
IAC
has paid about $1 billion for a roughly 12% stake in
MGM Resorts International
, whose gambling and hospitality businesses have been battered by the pandemic. IAC chairman Barry Diller said he was attracted by the opportunity to expand MGM's online gaming operations.
—Kevin Dowd, 9:48 a.m. PDT, Aug. 11
On the podcast: Discussing COVID-19's impact on private equity
For US private equity firms, the pandemic caused a clear slowdown in Q2. There were fewer investments and fewer exits, and those that did take place tended to be smaller. Some of the time that would usually be devoted to dealmaking was instead spent determining how best to adapt to a new global shock.
In
the latest episode of "In Visible Capital,"
senior private equity analyst Wylie Fernyhough discusses those adaptations and other industry changes highlighted in PitchBook's Q2 2020 US PE Breakdown. Topics discussed include:
How investors are deciding which portfolio companies to support
Changes to limited partner agreements
Which funds are finding success in a tight fundraising environment
Trends in the LP-GP relationship for GP stakes investing
—Adam Lewis, 10:30 a.m. PDT, Aug. 11
PitchBook reports on the coronavirus impact on private markets
High-flying markets drive a rebound for public PE
The big five publicly traded private equity firms logged healthy profits during the second quarter of the year, a sharp reversal from the ugly losses they reported in Q1. But the story of how Blackstone, KKR and the other industry powerhouses have performed during the pandemic is a lot more complicated than any one number.
Our
latest analyst note
compares these five firms across a range of key measurables and examines the different strategies they've undertaken to navigate this strange, unexpected year, including a spate of recent insurance investments, an uptick in opportunistic fundraising and a dialing back of their exit ambitions.
—Wylie Fernyhough, 10:00 a.m. PDT, Aug. 12
Delivery drives foodtech growth in Q2
Venture investors poured $3.7 billion into foodtech startups in Q2, an increase of roughly 28% year-over-year at a time when dealmaking has sharply dropped elsewhere. Foodtech is one of the sectors most profoundly affected by the pandemic, which has revealed the weaknesses in the traditional supply chain and accelerated adoption timelines for new technologies.
Demand for food delivery is booming, driving a rise in investment in the ecosystem and likely permanently expanding the grocery delivery space, according to our Q2
Emerging Tech Research on foodtech
. Other key takeaways from the report include:
Median pre-money valuations rose to nearly $46 million in the first half of 2020, up more than 140% YoY
Supplier startups drove significant deal activity as they expanded online grocery services in response to skyrocketing demand
Ghost kitchens are reshaping restaurant delivery, despite short-term headwinds due to COVID-related health restrictions
—Alex Frederick and Zane Carmean, 10:00 a.m. PDT, Aug. 11
Reassessing our PE predictions for an unpredictable 2020
At the start of 2020, our private equity analysts made a series of predictions for what was to come in the year ahead. Seven months later, we live in a different world. The pandemic has reshaped nearly every facet of society, and financial markets are certainly no exception.
Nonetheless, some of our analysts' predictions have proved accurate, even if not for the reasons they may have expected: Private equity fundraising totals are indeed on track to fall short of 2019's figures, and sovereign wealth funds have continued to grow more sophisticated. Others have not come to pass: The VC-to-PE exit path is not proliferating. All of them, though, can reveal something about how private equity has changed in 2020.
—Dylan Cox, Wylie Fernyhough, Stephen-George Davis and Zane Carmean, 10:57 a.m. PDT, Aug. 10
Fintech can expect a bright future after bumpy 2020
Venture investors closed 360 fintech deals in Q2, the lowest quarterly total in three years, yet capital invested in North America and Europe remained roughly on pace with Q1, topping $6 billion. The pandemic's effects on different corners of the industry have been similarly incongruent, with some segments hammered while others thrive.
Overall, this year will likely see a slowdown in VC fintech activity. But the long-term opportunities for startups in the space remain significant, according to PitchBook's Q2 installment of fintech
Emerging Tech Research
. Key takeaways from the report include:
Consumer finance companies continued their momentum after a record 2019, bringing in nearly $3.6 billion in the first half of the year
Fintech VC exit activity also stayed strong, with multiple exits of at least $1 billion announced in Q2
Regulation remains the main obstacle to startup growth, driving new partnerships with incumbents
—Robert Le and Bailey York, 1:36 p.m. PDT, Aug. 7
Did you miss any of our continuing coverage of COVID-19? Find our most recent updates below: