Coronavirus
Coronavirus updates (July 20-July 26): Coronavirus effects on private markets
July 23, 2020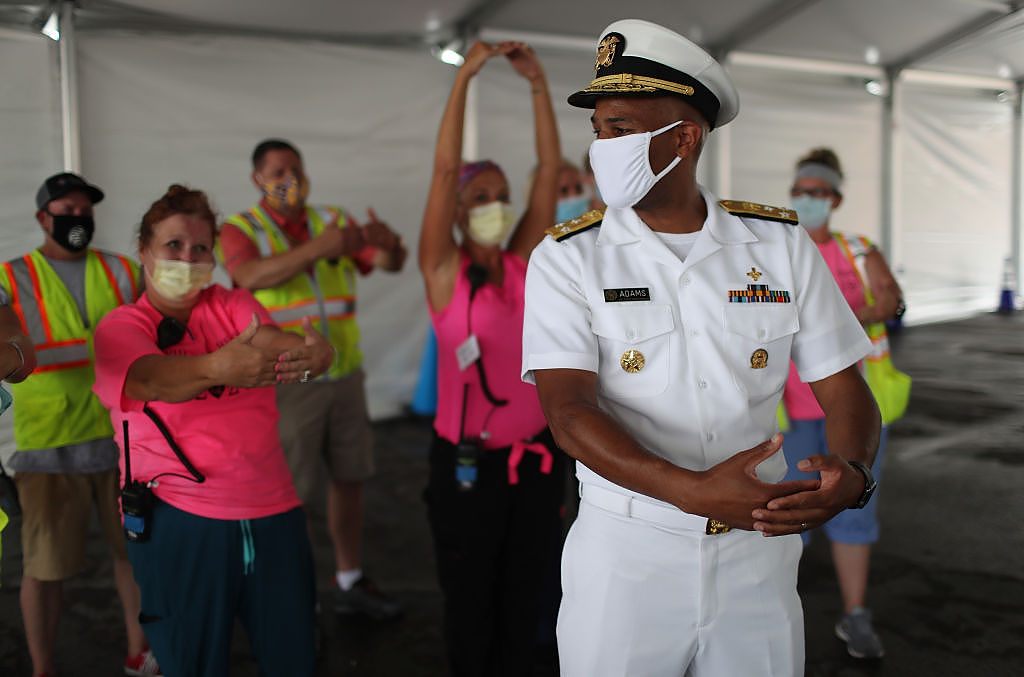 PitchBook is providing ongoing coverage of the coronavirus outbreak and its effects across the private markets and the economy.
Latest news on the coronavirus
In case you missed it:
Jobless filings top 30 million as one in five workers is collecting unemployment
The number of US workers filing for unemployment rose last week for the first time in months, according to Labor Department data released Thursday. For the week ending July 18, over 1.4 million new jobless claims were filed, up 8% over the week prior. Although the number of new claims is far below the peak reached this spring, it's a troubling sign for any economic recovery as coronavirus cases spike around the country and attempts to reopen are paused or reversed. The total number of people claiming unemployment benefits for the week ending July 4 reached 31.8 million, the Labor Department reported, a staggering increase over the 1.7 million people claiming benefits for the same week in 2019 and equivalent to about one in five workers nationally.
—Kate Rainey, 3:13 p.m.
M&A activity plunges in North America amid virus uncertainty
Compared to the first three months of the year, North American M&A deal count declined more than 24% during the second quarter. Deal value, meanwhile, dropped over 41%. The coronavirus crisis is putting a serious strain on dealmakers. And in the US, where COVID-19 case rates continue to climb, there's little reason to think market conditions will change anytime soon.
PitchBook's
Q2 2020 North American M&A Report
comes at a time when many acquirers are responding to a unique upheaval with a healthy dose of caution, resulting in a significant dealmaking slowdown. Other key takeaways include:
The pandemic is spurring oil and gas companies to make deals as a matter of survival
The tech sector was home to many of the quarter's biggest mergers
Increased antitrust scrutiny has raised the prospect of new regulations
—Stephen-George Davis and Andrew Akers, 3:02 p.m. PDT
Coronavirus effects on venture capital
Construction tech and a V-shaped VC recovery
In many ways, the pandemic is turning into a test of how well investors and companies can adapt. That's true across venture capital as a whole. And a microcosm of the trend can be found in construction tech.
Venture capital reporter Priyamvada Mathur joins
the latest episode of our "In Visible Capital" podcast
to discuss a pair of recent stories examining how these uncertain times are shifting attitudes among VCs in general and construction startups in particular, including:
How has COVID-19 accelerated digital transformation in the construction industry?
Why have VC firms and startups struggled to adapt to a new economic reality?
Do investors think we're headed for a V-shaped recovery?
—Adam Lewis, 10:51 a.m. PDT, July 21
Coronavirus effects on private equity
Ailing restaurant owner Azzurri finds a buyer
TowerBrook Capital Partners
has acquired
Bridgepoint
-backed
Azzurri Group
, the owner of floundering restaurant chains
Zizzi
,
Ask Italian
and
Coco di Mama
. The deal, which came via a pre-pack administration process, will see the company close 75 outlets across its portfolio, incurring the loss of up to 1,200 jobs; fast-food chain Pod will become delivery only. The restaurant operator is one of many struggling to survive the COVID-19 pandemic.
—Andrew Woodman, 8:05 a.m. PDT, July 20
European soccer assets draw investor interest
RedBird Capital Partners
has agreed to buy an 85% stake in French soccer team Toulouse FC, while UK firm
Bridgepoint
has approached England's Football Association for a stake in the Women's Super League, according to Sky News.
Meanwhile, Bridgepoint is seeking a significant minority stake in a new company that will own the WSL's commercial rights. The league's 12 member clubs, which include Chelsea, Arsenal and Manchester City, are expected to own shares in the new business alongside the FA. The WSL and Toulouse FC are two of several sports assets to attract bids from PE investors in recent weeks following mounting losses for leagues sidelined by the pandemic.
—Andrew Woodman, 12:30 p.m. PDT, July 20
Hard-hit sports world finds new fans: private equity firms
CVC Capital Partners
,
Bain Capital
, and
Cinven
are among the private equity investors circling Serie A, Italy's top-flight soccer league, for a possible stake. Should a deal close, an influx of new capital couldn't arrive at a better time. Serie A, like other sports leagues around the world, has canceled months worth of matches during the pandemic and is now feeling the pinch. It's just one of the world's many pandemic-plagued sports leagues that are
forging new links to private equity
backers. After playing out most noticeably in Europe, the trend has also taken hold globally as the coronavirus ravages finances of teams and leagues everywhere.
— Andrew Woodman, 5:00 a.m. PDT, July 20
Economic impacts of the coronavirus
Walmart restarts talks for Asda sale
Walmart
has revived plans to sell a majority stake in UK supermarket chain
Asda
. The US retail giant is reportedly in talks with a small group of potential buyers after it previously delayed plans to sell the business due to the COVID-19 pandemic. Prior to that, Walmart had tried to sell part of Asda to rival
Sainsbury's
, but the deal was blocked by competition watchdogs.
Apollo Global Management
,
Lone Star Funds
and
TDR Capital
were among those believed to have previously submitted first-round bids for the company.
—Andrew Woodman, 12:50 p.m. PDT, July 23
Chevron to shell out $5B in pandemic oil deal
Chevron
has agreed to acquire oil and gas exploration and production company
Noble Energy
in an all-stock deal valued at $5 billion, or $10.38 per share, a rare merger in an energy sector that's been brutalized by the coronavirus crisis. Including debt, the value of the transaction is some $13 billion. The move will increase Chevron's holdings in the Permian Basin and the DJ Basin in the US.
—Kevin Dowd, 10:47 a.m. PDT, July 21
CureVac sells stake to GlaxoSmithKline
Pharmaceuticals giant
GlaxoSmithKline
has agreed to buy a 10% stake in German biotech company
CureVac
for £130 million. CureVac previously had
backing from
Germany's state-owned bank
KfW
. The two companies will combine R&D for a range of vaccines, but CureVac's existing COVID-19 and rabies research programs aren't included in the collaboration.
—Andrew Woodman, 10:40 a.m. PDT, July 20
PitchBook reports on the coronavirus impact on private markets
Dealmaking, exit activity both slumped for European PE in Q2
After an early onslaught of cases, the coronavirus crisis appears to be receding in many European countries. That's welcome news for the region's private equity industry. The pandemic helped drive private equity deal volume in Europe to a seven-year low during the second quarter of the year, and exit value is on pace for its lowest annual total in six years.
Our
Q2 2020 European PE Breakdown
examines the data behind those trends and many more, offering a full picture of how the pandemic has shaped the region's dealmaking scene. Other key takeaways include:
Private equity deal flow declined 31.5% in Q2 on a year-over-year basis
Firms are raising fewer European private equity funds in 2020 than ever before
—Dominick Mondesir and Masaun Nelson, 4:13 p.m. PDT, July 16
Did you miss any of our continuing coverage of COVID-19? Find our previous updates below:
Join the more than 1.5 million industry professionals who get our daily newsletter!