Coronavirus
Coronavirus updates (Oct. 26-Nov. 29): Coronavirus effects on private markets
November 18, 2020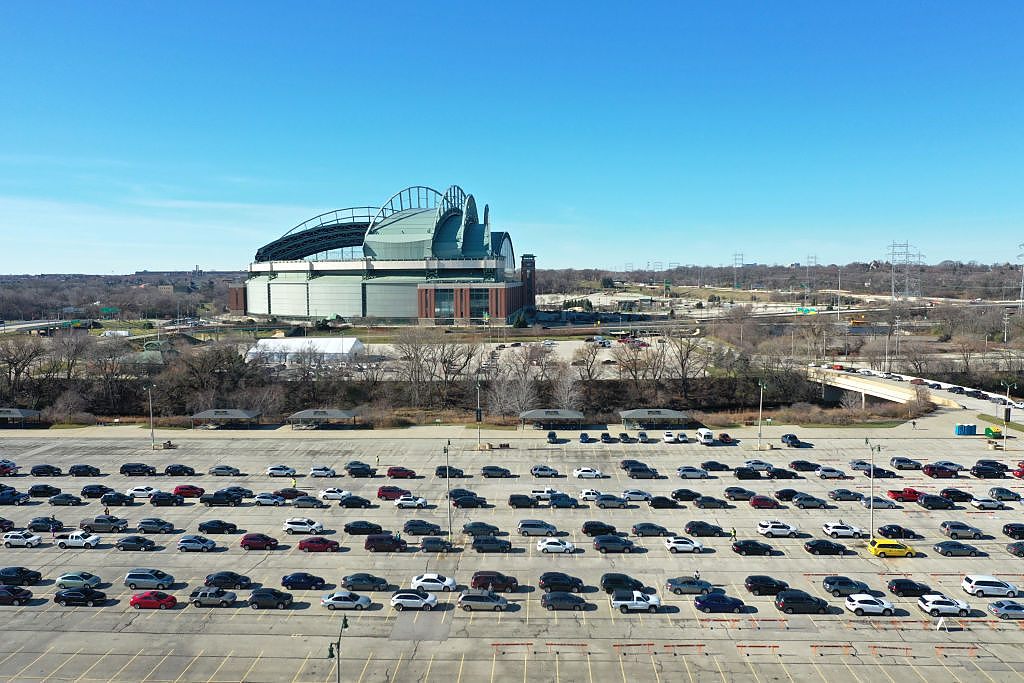 PitchBook is providing ongoing coverage of the coronavirus outbreak and its effects across the private markets and the economy.
Latest news on the coronavirus
In case you missed it:
Top valuation step-ups of 2020 dominated by fintech, lockdown-friendly names
Almost 69% of US deal value in 2020 has come from late-stage deals, according to PitchBook data. That recent investor enthusiasm for more mature businesses has resulted in mega-deals and large valuation increases across a variety of sectors.
We took a look at 20 companies,
including Robinhood, Stripe and Instacart
, that have had the largest valuation step-ups since the beginning of the year.
—Priyamvada Mathur, Nov. 24
US VC down rounds pull back to pre-pandemic levels
The proportion of down rounds across US venture deals rose to 13.6% in the second quarter, as the sudden and sweeping effects of the pandemic squeezed the economy. That was the highest percentage of deals done at lowered valuations since late 2017. Many felt that the pressure on founders to acquiesce on deal terms might be sustained—if not increase—throughout 2020.
The data shows that hasn't been the case. Our
Q3 US VC Valuations Report
examines the return of founder-friendly terms and the measures that startups have taken to extend their capital runways. Other highlights from the report include:
Nontraditional investors continue to drive huge late-stage valuations
Median IPO valuations have flourished, while acquisition valuations were mixed
A spotlight on trends within enterprise tech, consumer tech, biotech and more
—Cameron Stanfill, Kyle Stanford and Joshua Chao, Nov. 24
FDA greenlights Lucira Health's at-home COVID-19 test
The US Food and Drug Administration has approved the first at-home COVID-19 test.
Lucira Health, which is based in Emeryville, Calif. and was founded in 2013, is the startup behind the molecular diagnostic test. The company has raised funding from investors including Y Combinator, Data Collective and Eclipse Ventures. Lucira's most recent round came in January, when it raised $32.5 million.
The coronavirus test, which is only available by prescription, requires users to swab each nostril five times, swirl their sample in a vial and then place it in a test unit for analysis. The results are available in about 30 minutes, but a positive test result can be generated within 11 minutes.
Lucira initially developed its at-home test kit as a way to detect the flu, but shifted its focus to COVID-19 when the pandemic began. The company expects the kit to be available soon to Sutter Health patients in Northern California and Cleveland Clinic Florida patients in the Miami metro area. It anticipates the test will be available nationwide by early spring.
—Vishal Persaud, Nov. 19
Fund counts decline, secondaries surge as COVID-19 reshapes private fundraising
The rise of remote work and virtual meetings has created a vastly different fundraising process in 2020 than in years past. That new approach has led to steep declines in the number of new private funds raised. But the amount of capital devoted to those funds has remained surprisingly steady: Private funds combined to raise more than $950 billion in the trailing 12 months through September, representing a relatively modest 7% year-over-year decline.
Sponsored by Allvue, PitchBook's
Q3 2020 Private Fund Strategies Report
takes readers on a tour of the latest fundraising data and developments across private equity, venture capital, secondaries, debt and other private market strategies, offering a close look at how the pandemic has reshaped the landscape. Key takeaways include:
Despite the sharp drop in fund quantity, the amount of capital raised for VC funds in 2020 looks set to easily surpass 2019's total
The number of secondaries funds closed in the trailing 12 months is up 31.4% YoY
Fundraising for first-time funds across all private strategies is on pace for a six-year low
—James Gelfer, Dylan Cox, Wylie Fernyhough, Hilary Wiek and Zane Carmean, Nov. 19
Airbnb shows pandemic resilience in IPO filing, but expects ongoing virus woes
Airbnb's IPO documents illustrate the vacation rental company as a diamond in the rough of a travel industry largely wrecked by the pandemic.
Aggressive cost-cutting, an upswing in short-distance travel and other tailwinds helped the travel giant to squeeze out a profitable third quarter.
But raging global coronavirus cases are threatening to cause a tepid rebound for travel. And
Airbnb still has pre-pandemic challenges
like annual profitability and slowing revenue growth to overcome.
—James Thorne, 11:07 a.m. PST, Nov. 17
DoorDash jump-starts year-end IPO rush
Food delivery juggernaut
DoorDash has filed to go public
, kicking off what is shaping up to be a busy holiday season for VC-backed tech debuts.
In its filing, DoorDash reported $1.9 billion in revenue this year through Sept. 30—more than triple what it generated in the same period last year, as the demand for food delivery has skyrocketed during the pandemic. It also recorded a $23 million profit in the second quarter.
—Priyamvada Mathur, 8:00 a.m. PST, Nov. 16
Instacart taps banks for 2021 IPOs
The year-end IPO blitz may continue into 2021, with Instacart and Bumble gearing up for public debuts and reportedly picking banks to advise on their respective listings.
Instacart has selected Goldman Sachs to lead its IPO, which could value the grocery delivery company at $30 billion, according to a report from Reuters. The San Francisco-based company reportedly sped up its IPO plans after California voters decided to uphold a state law classifying gig economy workers as independent contractors; its listing could come early next year.
Last month, Instacart surged to a $17.7 billion valuation, becoming the most valuable venture-backed food delivery company in the US, according to PitchBook data. Instacart has raised $525 million since the outset of the pandemic, more than doubling its valuation since the end of 2018.
—Vishal Persaud, 7:45 a.m. PST, Nov. 16
China's State Grid inks $3B deal for Chilean utility
China's State Grid International Development has agreed to acquire Chilean utility Compania General de Electricidad from Naturgy for €2.57 billion (about $3 billion) in cash. Including debt, the deal values CGE at about €4.3 billion. Naturgy has seen its earnings fall as the pandemic drove down gas prices and energy demand; the Spanish energy company expects a pre-tax gain of €400 million from the sale.
Kate Rainey, 7:42 a.m. PST, Nov. 16
Coronavirus effects on venture capital
Nuro lands $500M round at $5B valuation
Nuro, a creator of autonomous delivery vehicles, has reached a $5 billion valuation after raising $500 million in Series C funding. The round was led by T. Rowe Price, with support from Fidelity Management and Research, Baillie Gifford, SoftBank and Greylock Partners.
The Bay Area-based company's worth has almost doubled since it raised $940 million at a $2.7 billion valuation in February 2019, according to PitchBook data.
Nuro has developed a small last-mile delivery vehicle that operates without human drivers. In February, the company received an autonomous vehicle exemption from the US Department of Transportation and is currently operating its vehicles in three states. Nuro has partnerships with brands including CVS, Walmart and Domino's.
Global venture capital funding for autonomous vehicles has exceeded $5 billion so far in 2020, surpassing last year's record of $4.9 billion, according to PitchBook data. That capital reflects both the high cost of self-driving vehicles and the heightened need for autonomous services during the pandemic, said Asad Hussain, a mobility tech analyst at PitchBook.
Rival autonomous vehicle tech developer Pony.ai also crossed the $5 billion valuation threshold after raising $267 million last week in a round led by Ontario Teachers' Pension Plan. Earlier this year, Alphabet's Waymo raised $3 billion in its first round of outside capital.
—James Thorne, 9:05 a.m. PST, Nov. 10
2020's unicorns highlight shift in venture capital funding trends
MDLive, Whoop and Remitly are just a few of
the 71 startups in the US
that have reached a valuation of $1 billion or more so far this year.
As the pandemic has increased demand in certain sectors like fintech and healthcare, investors and VC funding have followed.
—Priyamvada Mathur, 8:00 a.m. PST, Nov. 6
Reef Technology, Oaktree team on property fund
Reef Technology has partnered with Oaktree Capital Management to create a $300 million property fund, according to Bloomberg. Reef and Oaktree's infrastructure arm have reportedly teamed up to form the Neighborhood Property Group, which will buy real estate assets in areas experiencing population booms fueled by pandemic relocation trends. Reef, which operates parking lot-located hubs used as cloud kitchens or logistics centers for ecommerce companies, is also looking to raise more capital, the report said.
—Vishal Persaud, 7:47 a.m. PST, Nov. 3
The Oetker Group signs €1B deal for drink delivery startup Flaschenpost
The Oetker Group has agreed to buy German drink delivery startup Flaschenpost in a deal reportedly worth €1 billion. The transaction will provide an exit for investors including Tiger Global, Cherry Ventures and Vorwerk Ventures, who have poured a total of €70 million into Oetker since its launch in 2016, according to PitchBook data.
The acquisition will bring another beverage delivery service into Oetker's beer and nonalcoholic beverages unit, Radeberger Group, which also operates Durstexpress. Flaschenpost is active in 23 German cities, recording over 2 million orders a year via its app, and reportedly generating sales of €27 million in October.
The pandemic and subsequent stay-at-home orders have driven strong demand for delivery services, prompting more consolidation in the sector. One recent example is Nestlé's acquisition of meal delivery startup Freshly last week in a deal valuing it at $950 million.
—Leah Hodgson, 7:43 a.m. PST, Nov. 3
Coronavirus effects on private equity
Värde Partners pulls in $1.6B+ for companies impacted by pandemic
Värde Partners has closed its latest vehicle on more than $1.6 billion, exceeding a $1 billion target. Dubbed The Värde Dislocation Fund, the vehicle will target mispriced, stressed and distressed credit opportunities presented by COVID-19. Earlier this year, Värde launched a $1 billion fund dedicated to the same strategy. Founded in 1993, the firm operates across 11 global offices.
—Adam Lewis, 1:23 p.m. PST, Nov. 12
KKR pulls in more than $1B in monster Q3
Two quarters after posting a net loss of $1.3 billion, KKR announced net income of nearly $1.1 billion in the third quarter, or $1.79 per share. The earnings were driven by a private equity portfolio that surged 16% during Q3, outpacing an 8.5% bump in the S&P 500, as the firm continued to recover from a Q1 marred by early impacts of the pandemic. The results also blew past its numbers from Q3 2019, when the firm posted a profit of some $250 million, or 43 cents per share. The firm's distributable earnings also increased, clocking in at $410 million, or 48 cents per share, a year-over-year uptick of about 5%. KKR's stock closed Friday down about 2%, in line with the broader market.
There were plenty of highlights that helped KKR cash in last quarter. In August, the firm sold Epicor Software to Clayton Dubilier & Rice for around $4.7 billion, including debt. In September, KKR portfolio company Academy Sports + Outdoors raised $203 million an IPO that valued the sports retailer at $1.1 billion. The firm also remained active on the investment front in Q3. KKR agreed to acquire Global Atlantic Financial Group for around $4.4 billion in July, and it lined up a $3 billion-plus deal in September to purchase 1-800 Contacts from AEA Investors.
—Adam Lewis, 10:00 a.m. PST, Nov. 2
Boosted by Bumble, Blackstone reports earnings surge
Blackstone is best known for traditional buyouts and building a real estate empire.
But firm president Jonathan Gray credited Blackstone's push into the tech sector with lifting the value of its private equity portfolio by 12.2% during the third quarter of the year, part of a second straight positive quarterly earnings report after the coronavirus hammered the firm's finances in Q1. In an interview with The Wall Street Journal, Gray specifically cited investments in financial data giant Refinitiv and dating startup Bumble, as well as Blackstone's push into acquiring ecommerce warehouses used by online retailers such as Amazon.
"It's these on-theme investments that drove performance in the quarter," Gray told the WSJ.
Overall, Blackstone posted net income of $794.7 million in Q3, or $1.13 per share, a 2% year-over-year jump. Blackstone logged net income of $568.3 million in Q2 after a loss of nearly $1.1 billion in Q1. Distributable earnings for the quarter were $772.1 million, or 63 cents per share, a 9% year-over-year increase. And the firm's assets under management jumped to $584 billion, up from $564 billion in Q2, with AUM climbing 11% in its real estate segment and 9% for private equity.
—Adam Lewis, 10:30 a.m. PDT, Oct. 29
A $35B deal continues 2020's boom in semiconductor M&A
Chipmaking giant AMD has agreed to acquire rival Xilinx in an all-stock deal valued at $35 billion, the latest massive transaction in a year that has reshaped the landscape of the semiconductor industry.
Companies have either agreed to or completed $79 billion worth of M&A deals in the global semiconductor space so far this year, according to PitchBook data. Only once in the past 10 years has annual completed M&A deal value in the industry reached more than $60 billion, and in eight of the past 10 years it has been below $30 billion. It is unlikely all the recent deals will be completed before the year is out, making it an imperfect comparison, but 2020's run remains remarkable.
In July, Analog Devices lined up a deal to purchase fellow chipmaker Maxim Integrated Products for more than $20 billion. In September, Nvidia agreed to pay $40 billion to buy British chip designer Arm from SoftBank. And just last week, Intel agreed to sell its NAND memory unit to SK Hynix for $9 billion.
In many cases, the dealmaking has been aided by chipmaking stocks that have soared amid an increase in demand during the pandemic. AMD's shares are up some 68% since the start of 2020, while Xilinx stock is up more than 25%.
—Kevin Dowd, 8:32 a.m. PDT, Oct. 28
LVMH, Tiffany could renegotiate luxury mega-deal
European luxury giant LVMH is in talks to slightly reduce the price of its planned acquisition of luxury jeweler Tiffany, according to CNBC. After the onset of the pandemic earlier this year, LVMH backed out of an existing agreement to buy Tiffany for $16 billion, or $135 per share, prompting a lawsuit from Tiffany and a countersuit from LVMH. The two sides are now said to be discussing a price of between $130 and $133 per share. Tiffany also announced that the European Union has granted regulatory clearance for the mega-merger.
—Kevin Dowd, 8:27 a.m. PDT, Oct. 28
Thoma Bravo, Blackstone close $30B+ worth of new funds
Two of the biggest names in private equity have raised more than $30 billion across a series of newly closed vehicles, offering a major boost to a PE fundraising landscape that's experienced a notable slowdown in 2020.
Thoma Bravo led the way with three new fund closings, bringing in $17.8 billion for its latest flagship fund, $3.9 billion for a middle-market fund and $1.1 billion for a vehicle targeting smaller companies. The $17.8 billion effort is the largest tech-focused private equity fund ever closed, according to PitchBook data, but it might not hold that title for long: Silver Lake has reportedly raised more than $18 billion for a new tech fund that could close before the year is out.
Separately, Blackstone has raised $8 billion for its second core private equity fund, a strategy focused on making investments with longer horizons than the typical PE timeline. Blackstone raised at least $5 billion for the strategy's initial fund in 2017, according to Private Equity News.
Through the end of the third quarter, investors had raised just $127.6 billion for new private equity funds in the US, on pace for the lowest annual total in five years, according to PitchBook data. Part of that decline is due to the coronavirus, but PitchBook's
Q3 2020 US PE Breakdown
says the pandemic is only part of the story.
—Kevin Dowd, 2:14 p.m. PDT, Oct. 27
Lone Star to take retirement home builder McCarthy & Stone private
US private equity giant Lone Star has agreed to acquire retirement home builder McCarthy & Stone in a take-private deal valuing the UK-based company at around £630 million (around $821 million).
Lone Star's offer of 115 pence a share represents an almost 39% premium to McCarthy & Stone's closing share price the day before the deal was announced. The builder's stock
had lost 44% over the course of the pandemic
, reaching a low in March at 41.42 pence.
Leah Hodgson, 12:20 p.m. PDT, Oct. 26
PitchBook reports on the coronavirus impact on private markets
Late-stage deals drive infosec funding to $2.2B in Q3
Venture investment in information security remained strong in Q3, with 146 rounds raising a total of $2.2 billion—the majority of which came from late-stage activity. The segments that fared best when it came to dealmaking, including fraud prevention and secure networking, are those that have become increasingly important in the face of the pandemic.
After steady expansion this year, infosec will resume its double-digit growth in 2021, according to our
Q3 Emerging Tech Research report
on the sector. Other key takeaways include:
The information security sector, estimated to be a $134.6 billion market this year, is projected to surpass $179 billion by 2023
Exit volume stayed low in Q3, but the IPO window reopened, with major debuts including JFrog and Sumo Logic
With Thoma Bravo's return to infosec last quarter, all eyes are on private equity firms potentially reviving their activity in the space
—Brendan Burke, 7:04 a.m. PST, Nov. 13
Ups and downs abound in Europe's idiosyncratic M&A market
Is European M&A in the midst of a rapid recovery from the darkest depths of the pandemic, or do major obstacles still remain? It depends on where you look. Investors completed more than 2,600 M&A transactions in the third quarter of the year, marking a jump of over 30% from Q2. But the value of those completed transactions was just €229 billion—representing a 22.3% decline from Q2.
PitchBook's
Q3 2020 European M&A Report
, presented in partnership with KPMG, Liberty GTS and ACG, shines a light on this divide, examining why deal volume is bouncing back more quickly than deal value. Other key takeaways from Q3 include:
M&A deal value in the UK and Ireland is on pace for its lowest annual total since 2014
Activity in France and the Benelux region continues to cool down from a red-hot 2018
Travel challenges and new nationalist policies have contributed to a drop in cross-border deal volume
—Dominick Mondesir, Nalin Patel and Zane Carmean, 8:00 a.m. PST, Nov. 12
Pandemic's shadow won't tarnish the bright future of foodtech
As the months go by, the pandemic continues to dramatically disrupt the foodtech industry. Consumer demand for delivery options has surged, supply chain challenges for meat and dairy products have raised the profile of plant-based alternatives, and meal kits have gotten a second chance.
However, venture investment in foodtech dropped for the third straight quarter, falling 31% over Q2 to top out at $2.6 billion, according to our
Q3 Emerging Tech Research report
on the sector. Nevertheless, our analysts see it as a long-term opportunity. Other report highlights include:
Since the start of 2019, VCs have invested $84.8 billion in the foodtech sector
Startups in two areas, bio-engineered foods and food suppliers, accounted for 70% of last quarter's deal activity
Ghost kitchens are reshaping delivery but may struggle in the short term amid health restrictions due to the coronavirus
—Alex Frederick, 8:04 a.m. PDT, Nov. 6
Deal activity persists amid the pandemic in a key European ecosystem
Private equity investors logged €67 billion worth of deal value across Austria, Germany and Switzerland through the first nine months of 2020, a higher sum than in three of the past four full years. VCs, meanwhile, completed €6.3 billion worth of deals through the end of September, more than in nine of the past 10 full years.
The region has turned into an increasingly key part of the European ecosystem over the last decade. And it is displaying impressive resilience in the midst of a global health crisis.
PitchBook's 2020
DACH Private Capital Breakdown
offers a detailed picture of the latest data and trends from the three nations—including a look at why exit activity hasn't been keeping up with dealmaking.
—Dominick Mondesir and Nalin Patel, 10:42 a.m. PT, Nov. 5
Fintech sets quarterly record with $8.9B in venture investment
The fintech sector in North America and Europe hit its highest quarterly deal value on record in Q3 with a total of $8.9 billion, yet the deal count of 414 was the lowest in three years. With the financial services industry bracing for a recession, investors have put their money into larger deals for late-stage companies, which have secured 77% of venture capital this year.
Despite the current headwinds, the financial services industry is still ripe for disruption in the long-term, according to our
latest Emerging Tech Research report
, and fintech remains one of the best-funded and fastest-growing areas of emerging technology. Other highlights include:
Consumer finance has already surpassed its record 2019, with $5.9 billion invested through Q3
Cash usage fell by 8% year-over-year, a decline that Square estimated would have taken three years without the pandemic
Fintech VC exit activity continued its strong year, including multiple $1 billion-plus acquisitions announced in Q3
—Robert Le, 8:34 a.m. PST, Nov. 4
Enterprise healthtech surges as pandemic drives digital demand
In the first nine months of 2020, VCs poured $5.2 billion into enterprise health and wellness tech companies. Some $2.1 billion of that capital came in Q3 alone, the largest quarterly deal value in the past five years.
A new era of patient-driven care is putting pressure on providers across the industry and increasing opportunities for digital solutions, according to our
Q3 Emerging Tech Research report
on enterprise health and wellness tech. Highlights from the report include:
The median deal size year-to-date is $39 million, up 56% compared to 2019
Operations and care management raised $1.3 billion in venture funding through Q3, the most of any sector in the industry
The coronavirus crisis has helped make prescription tech the fastest-growing segment in enterprise health and wellness tech, with a compound annual growth rate of 16%
—Kaia Colban, 10:30 a.m. PDT, Oct. 30
European VC is on a record-breaking pace in 2020
The European venture capital industry has set a new annual record for deal value in each of the past three years. And despite the presence of an economy-shaking pandemic, the region is on pace to make it four in a row.
Venture capitalists have already completed €29.5 billion worth of deals so far this year, according to PitchBook's
Q3 2020 European Venture Report
, sponsored by Fladgate LLP. That stunning sum is a sign of how the European market has boomed in recent years, developing into a mature ecosystem that can support steady deal flow even amid an ongoing global health crisis. Other key takeaways from the report include:
European VCs are also on pace to set a new annual record for fundraising
Exit activity began to recover in the third quarter, after a dismal first half of the year
Dealmaking in the France and Benelux region has remained buoyant, as has dealmaking involving CVCs
—Nalin Patel and Zane Carmean, 10:13 a.m. PDT, Oct. 29
Mobility slows in Q3 after strong start to the year
2020 has been a mixed bag for venture activity in mobility tech. Dealmaking was robust through June 30 despite global shutdowns, but the $7.9 billion in total capital invested in Q3 marked a drop of 30% compared to Q2 and 17% year-over-year.
Yet the potential for long-term growth in mobility tech remains, according to our
latest installment of Emerging Tech Research
. Once-disruptive technologies are now ingrained in consumers' everyday lives, and as the world recovers from the coronavirus crisis, the demand for low-cost and efficient mobility solutions will persist. Highlights from the report include:
Mobility tech is experiencing a major divergence in valuations, as investors prioritize stable, late-stage companies over early-stage deals
Tech giants are pulling ahead in the self-driving car race, as automakers have been forced to pull back amid financial pressures from the pandemic
SPACs have emerged as a popular listing option for electric vehicle startups, driven by strong investor enthusiasm and high valuations
—Asad Hussain, 8:26 a.m. PDT, Oct. 28
VC's bond with biotech
VC funding for companies that focus on vaccines and infectious disease has reached a record $1 billion year-to-date. The timeline and illiquid nature of VC financing made a good match for biotech startups even before the coronavirus pandemic cast a spotlight on the drug development pipeline.
In our latest analyst note, we explore
the biotech company lifecycle
, how it compares with that of other tech startups and how the nature of VC funding aligns with the needs of high-risk startups in the biotech and pharma sector. Among the takeaways:
Biotech startups are long-term ventures with short-term financing needs, allowing VCs to invest at multiple points in a company's lifecycle
These companies have been quicker than other tech startups to raise VC funding and go public, indicating they are taking advantage of a healthy biotech IPO market to fund ongoing clinical trials and build out R&D programs
—Joshua Chao, Van Le and Alex Warfel, 2:27 p.m. PDT, Oct. 27
Breaking down Blackstone's $14.6B BioMed Realty bet
Last week, Blackstone announced a $14.6 billion recapitalization of BioMed Realty, a real estate investment trust that owns 11.3 million square feet of life sciences real estate spread across several industry hubs. After less than five years of ownership, Blackstone will log a $6.5 billion profit on the move, marking the third most profitable deal in the firm's history.
Our
latest analyst note
examines every angle of this massive transaction, one that illustrates several key trends currently playing out in both private and public markets:
The move is the latest sign of momentum for GP-led secondaries deals, allowing fund LPs to maintain exposure or cash out
PE and VC investment in life sciences has grown in 2020 against the backdrop of the pandemic
The deal demonstrates how Blackstone's thematic strategy in real estate has differed from that of fellow market leader Brookfield
—Zane Carmean, Oct. 21
Did you miss any of our continuing coverage of COVID-19? Find our most recent updates below: