Compensation
How tech CEO compensation in the US differs by region
February 12, 2019
Location matters as it relates to tech and venture capital across the US.
According to the latest PitchBook-NVCA Venture Monitor, a decade-high 62% of all venture dollars last year went to companies on the West Coast. The total dropped to 15% for the Mid-Atlantic region and 10% for New England.
So, does that disparity translate to tech CEO compensation? Not as much as you might think.
The charts below, based on surveys conducted by compensation data firm
J.Thelander Consulting
, show how tech CEOs in the US Northeast, Northern California and the Pacific Northwest are paid in salary, total cash and equity.
Want more data like this?
Thelander's 2019 Private Company Compensation Survey
is open now.
Click here
to participate; doing so will give you exclusive online access to part of the Thelander platform and a discount on a full subscription.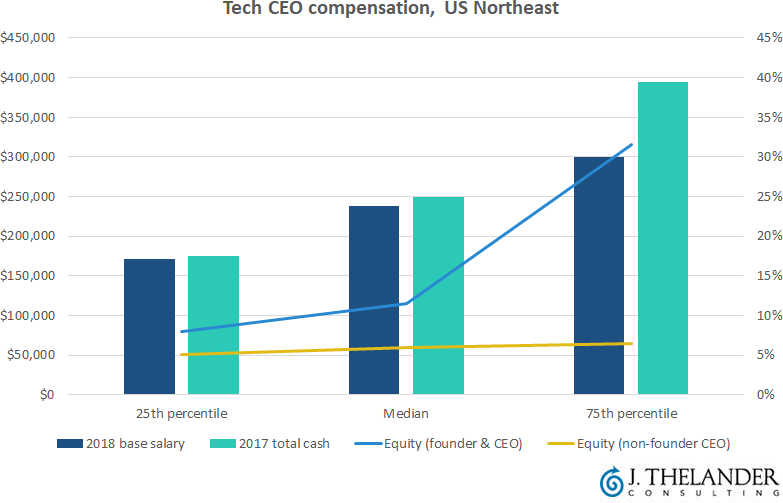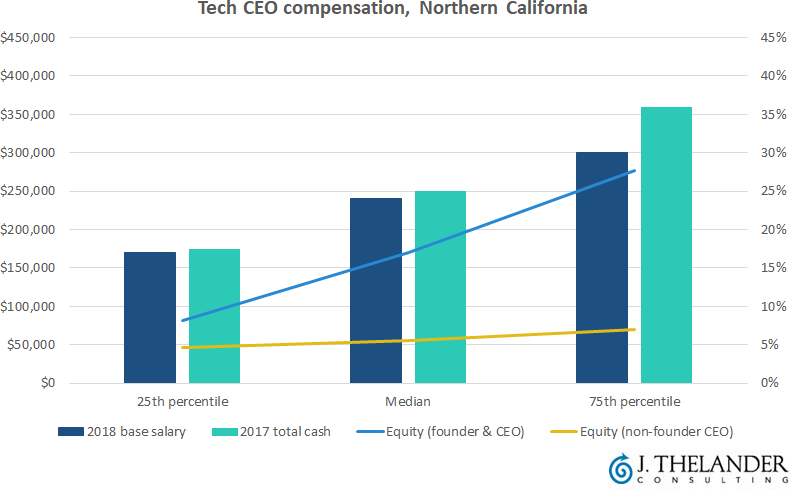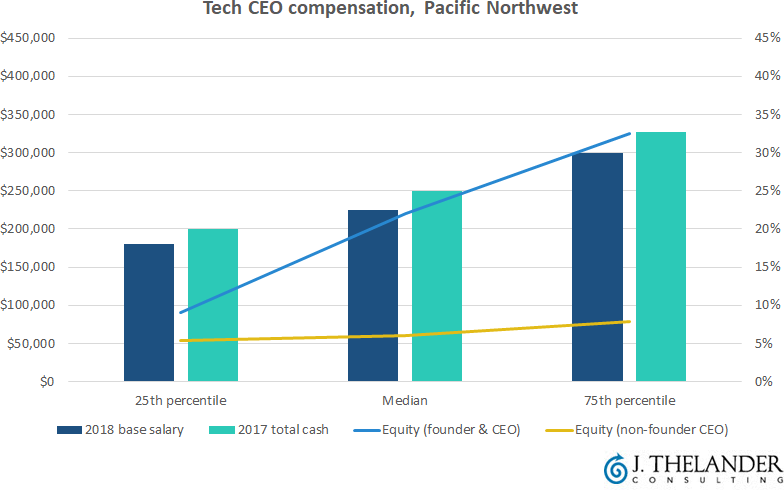 For more on private company and investment firm compensation, check out other articles we've published with J.Thelander Consulting.