How you're derailing your startup before it gets off the ground
January 21, 2016
The following post was written by Jeremy Sutter, a tech and business writer.
There are many steps involved in starting a business and lots of potential for making mistakes. Many of these mistakes could be very expensive in the long run. While the single biggest mistake a startup can make is to not produce what the market wants, there are also many others that can affect its chances of long-term success. The following errors can derail a startup early on:
1. Thinking that a good idea is all that is needed
A good idea is not enough and does not automatically result in a successful business. The reality is that there are many good ideas out there. What makes a business successful is how well the idea behind it is executed. Market research is one of the essential ingredients in execution. Failing to research adequately and making the wrong predictions based on that inadequate research is a good way to ensure failure of a startup.
2. Not being flexible enough
What happens if a startup's big idea is not really all that original? What happens if the market is not ready for it? In both cases, it will be necessary to pivot. The idea will have to be altered to meet the demands of the market. The courage required for adapting in accordance to market demands is therefore an essential part of proper execution.
3. Failing to be original
In other words, failing to create something that is not merely a copy of something that is currently popular. One mistake that a startup can make is to copy the way that a product works rather than look at the problem that the product is meant to solve. It is important to determine what the market really needs and find the best way to deliver it.
4. Taking positive feedback too seriously
Positive feedback from prospective customers is meaningless until they actually buy the product. Startups often make the mistake of placing too high a value on positive feedback in the early stages. Early feedback means nothing and can often send a startup in the wrong direction. No matter how much interest a prospect shows in the product, the product is simply not compelling enough if there is no purchase order forthcoming.
5. Taking negative feedback too seriously
Negativity is another area that can affect a startup. It is important that owners and partners avoid listening to negative feedback. It is also important that they recognize that there will be naysayersthis is especially so if their ideas are revolutionary. The more attention they pay to negative feedback, the more likely they are to give up and walk away from their dream.
6. Underestimating the value of building their brand
Not giving enough attention to branding and brand-building is one mistake that startups can make. A brand consists of more than just a logo. A startup's brand is a more thorough definition of their business. It helps to influence the direction in which the business goes and serves to remind everyone of the business's goals.
7. Overspending on the wrong things
There is no need to have a luxurious office or the coolest office furniture if the startup's customers will never be inside the building. Startups often waste money in these areas which will have no effect whatsoever on their customers.
8. Paying owners and partners too much or too little
In fact, it may be much easier to determine the right pay for a new employee than for an owner or partner. To make things easier, those in charge of the startup should consider paying themselves a percentage of its revenue.
9. Failing to get the right kind of business insurance
Along with general liability, a company may need to invest in coverage for internet dangers. Dangers on the internet include data breaches, cyber-attacks and other events that cause interruptions in business. Cyber-crime is one area that impacts both large, established companies as well as startups. Any company that has client data is a potential target and is therefore at risk. The costs of a data breach will usually fall on the entity that lost the information. These costs can be rather significant, however, business insurance can help typically help business recover.
10. Choosing a bad location
Startups often do well in certain locations but not so well in others. For example, locations like Silicon Valley are particularly friendly to some types of startups while many other places are not (or vice versa). The factors that make a particular community into a startup hub include easier hiring of qualified and talented people since they all live there. Another factor is the presence of supporting industries in that city as well as the fact that industry standards are higher in that particular location. Choosing the wrong location is therefore a mistake that can seriously damage a startup's chance of success.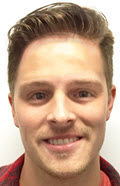 Jeremy is a tech and business writer from Simi Valley, CA. He's worked for Adobe, Google, and himself. He lives for success stories, and hopes to be one someday.
To read previous guest contributions for PitchBook, click here.