This story is featured in the 4Q issue of the PitchBook Private Market PlayBook.

On a surprisingly warm Tuesday morning in October, several dozen devotees of a technology they believe will change the world gathered in a comedy club on the third floor of a shopping mall to discuss the future of blockchain.
It was an unusual place to plan the revolution. A 10-foot-tall inflatable ghost greeted conferencegoers at the front door. A maze of dim hallways wound past an empty bar and deserted pool tables toward a back room, where photos of past performers like Joe Rogan and Kevin Hart looked down from the walls. Inside, pockets of professionally dressed men and women sat at rows of tables arranged in front of a stage. There were scattered conversations, and one sandy-haired kid who looked like he was skipping school. There were waitresses circling. There was only one man in a fedora.
They were here at the BlockchainNW Summit, this mix of true believers and opportunists, at the tail end of a year marked by several cryptocurrency busts and not nearly enough booms. It was just last winter that the price of a bitcoin spiked to nearly $20,000, minting a string of new million- and billionaires and turning mom-and-pop investors across the globe into crypto speculators. But the past 11 months have seen prices plummet, not just for bitcoin but for most of the hundreds of other blockchain-based currencies and tokens that have sprung up out of the ether—including the one actually known as "ether."
And that has caused something of an existential crisis for the cottage industry of professionals trying to turn blockchain technologies into big business. Is this the beginning of the end, or a bump in the road? Are believers of the blockchain gospel crazy, or is the rest of the world? Is there something real behind all those ones and zeros? Is it all a joke? Is that why this conference was at a comedy club? I had so many questions.
Maybe Justin Wu would have the answers.
This was his show. Justin is a co-founder of BlockchainNW and a half-dozen other companies, a self-described "blockchain nomad" who spent the past six months traveling Asia and Europe to gain an international perspective on the space. He's in his late 20s, and on the day of the summit he wore a black T-shirt, a black jacket and black jeans, which is how I imagined all blockchain nomads must dress. Things got off to a rough start. Justin took the stage at 9 a.m., the scheduled start time, to sheepishly inform the crowd of technical difficulties. When we got underway a half-hour later, there was more bad news: The scheduled keynote speaker was a no-show. But not to fear: Justin would give us his take on the State of Blockchain instead.
I was confused within 10 minutes, which probably says more about me than it does Justin. If he's a blockchain nomad, then I'm a blockchain know-nothing. I was fascinated by last year's boom from afar, but the way it all works is still painfully obscure. I'm used to writing sentences, not code. What is a blockchain? I might describe it as a way to permanently and transparently keep track of transactions and other data, whether those deals involve cryptocurrencies or other assets. But what's a Merkle tree? What are fiat on-ramps? That's when I start scratching my head.
No matter your expertise, it was easy enough to glean from Justin's talk that it's been a difficult 2018 for the crypto community, filled with ICO scams and crashing prices and vanishing optimism—or, "an infrastructure year," as Justin politely described it. Another note from our host's nomadism is that the tiny Mediterranean nation of Malta has been "a very welcoming environment" for the crypto community—which can't be said for most countries.
At least not yet. That was part of the topic for the day's first panel, which followed Justin onto the stage to talk about ways to use blockchain technology to securitize assets. For Maggie Hsu of Fluidity, that means tokenizing the debt and equity of real estate to offer more liquidity than typical real estate deals and open the market to a new group of investors. For Mike Monohan of BAZAAR.market, it means doing the same for high-priced collectibles like classic cars, again offering entry to a typically opaque market that can be difficult for everyday investors to access.
For Bill McGraw of Northstar Venture Technologies, a Canadian blockchain firm, it means working with Canadian regulators to develop a legal framework for such tokenized transactions. He wants to make Canada the next Malta, a place founders and investors turn for all their cryptocurrency needs.
"We believe the regulated side is where the opportunity is," he said.
This was one vision of blockchain's future, attempts to graft the new technology onto existing systems. To see the other side of the virtual coin, I had to meet my second Justin of the day.
Justin Renken is the communications specialist at ARK. io, and he wanted us all to know he used to do stand-up, so he felt right at home on stage. What is ARK.io? "We want to link all the blockchains," Second Justin said at one point. There was a slide devoted to the company's logo: "It's a pretty nice one. Red and pointy." Midway through reading the standard regulatory warning about how his presentation is not investment advice, he offered 20 ARK (the company's own cryptocurrency) to the first person who downloaded the company's app, which seems to be missing at least part of the point?
Perhaps ARK.io is going to change the world. But by the end of a 20-minute infomercial about the company's desire to be "doers, not watchers" and create an "inspiration feedback loop," I had the distinct feeling of having just sat through a pitch to buy a timeshare on Mars. I don't understand how this works, and even if I did, I wouldn't want it.
"I have a website called ARKStickers.com," Second Justin told us near the end of his session. "I send ARK stickers all over the world. It's pretty cool."
So at least there's that.
Next up was Rizwan Patel of Caesars Entertainment to discuss how the gaming giant could use blockchains to part more people from their cash. He was followed by QuarkChain founder Qi Zhou, who's developing ways to increase the transaction volume that blockchains can support—apparently a major obstacle to widespread adoption. I learned the company's "classic master-slave design" is not nearly as nefarious as it sounds.
When you think blockchain, you're usually concerned more with the health of your pocketbook than your physical body. But another branch of the community is dedicated to using blockchain to improve both—including Davis Aites of Change Healthcare, who believes the technology could help eliminate as much as $1 trillion in waste and fraud in America's healthcare industry.
"You could start radically saving money in the US healthcare system and improving care," he said.
What does that look like, exactly? During a panel with Aites and two other blockchain-focused healthcare pros, Rajan Patel of GE Healthcare highlighted one possibility: using the technology as a supply-chain tool to track the lifespan of a drug from creation to consumption. Rich Bloch, the founder of Digitalhealthcare.io, offered the example of using a blockchain to maintain standardized patient medical forms, so doctors across cities and states could all access the same unimpeachable record of a person's care.
These ideas reminded me much more of Maggie Hsu's plan to use blockchain to facilitate real estate investments than of Second Justin's mission of creating an uber-blockchain and making ARK coins the currency of the future. For me, at least, the potential uses that are unrelated to cryptocurrencies continue to sound more interesting.
We were now well into our fifth hour of blockchain, and the crowd was beginning to thin. But the next speaker certainly caught my attention: the sandy-haired kid from the start of the day who looked like he was skipping school. As it turned out, that's exactly what Justin Ehrenhofer was doing. He's a senior at the University of Minnesota who rescheduled an exam to be here. He also proudly said he's a senior moderator on the cryptocurrency subreddit, which is both legitimate cachet in this room and perhaps an indictment of what counts for legitimate cachet.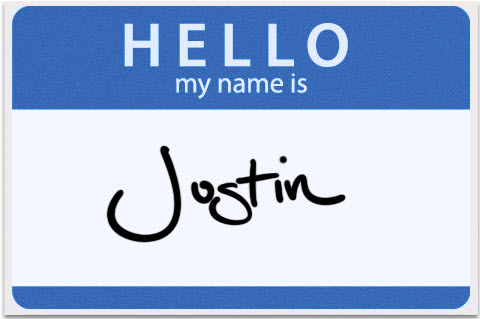 "I'm the third Justin to talk to you today," he offered as an introduction. "I apologize for that."
Third Justin was here to talk about a privacy-focused coin called Monero. He might have been the smartest person who spoke all day, and the Monero idea of enabling anonymous transactions certainly has its appeals. But before long, just like during First Justin's rundown on the State of Blockchain, I was lost. It might be a cool idea, but I don't understand it. If I can't understand it, I'm not going to use it. And in terms of blockchain's widespread adoption, that's a problem. If the technology is going to catch on, it will need to reach a critical mass of users large enough to create a network effect. For the internet, it was email that showed the technology's landscape-altering potential.
What will make everyday people want to use a blockchain?
In other words, I'm on the same page as Greg Zinone. He took the stage for a panel on e-sports wearing a black T-shirt stretched over muscular, tattooed arms that read "Injustice vs. Everybody." He wore a black hat with the bill pulled down nearly over his eyes—all in all, a bit of a different look than most of the crypto crowd.
And he also had some different ideas. After introducing himself and what he does—Zinone is the CEO of 514 eSports and Pro vs. GI Joe, two companies focused on bringing athletes and other celebrities into e-sports—he swiftly launched into a plea for the blockchain community to broaden its horizons.
"The people who are here are intimidating," he said. "I don't feel included in this group. You need something different."
This is perhaps blockchain's primary Catch 22. It gets exponentially more useful the more people use it, but the barrier for entry is incredibly high. Smart people can make a good-faith effort to understand what a blockchain is and fail completely. And it's not fun to not get it.
"When it comes to the normal person, you've gotta make things fun," Zinone said. "I mean, who wants to come to this conference? Justin, no offense."
I think he was talking to First Justin. But at that point, I couldn't be positive. It had been a long day, and it was dark in the comedy club, and the sun was still shining outside. I still didn't understand fiat on-ramps. As I left the conference, the rest of the bar outside the comedy club was beginning to fill up. The pool tables were no longer deserted. The blockchain true believers had been their first, but the rest of the crowd was beginning to trickle in.