Energy Future Holdings, subject to the largest PE buyout in history, owes its creditors $270 million today. The scheduled payment is a rounding error compared to its aggregate debt obligations, which total $43.6 billion. Bought out by KKR, TPG and Goldman Sachs for $48.1 billion in 2007, the company has been mulling whether to make the payment or file for Chapter 11 bankruptcy, which would suspend the bond payments. Fidelity Investments, one of the company's creditors, reportedly hired advisors recently to come up with a restructuring plan that could stave off the potential bankruptcy filing.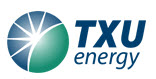 Energy Future isn't the only PE-backed company with big debt payments coming up. Investors piled mountains of debt onto portfolio companies during the mega-buyout era of 2006 and 2007, which has more than a few observers worried. Josh Kosman, a prominent critic of the private equity industry, went so far as to predict in his 2009 book "The Buyout of America" that private equity debt loads would create another credit crisis. So has the Boston Consulting Group, which predicted in 2008 that almost half of all PE-controlled companies could default by the end of 2011. And the concern isn't limited to the United States. The Bank of England warned earlier this year that private equity debt could trigger a financial crisis in the United Kingdom, as well.
"A refinancing challenging [is] looming in 2014," The Guardian wrote in March, "because the peak in debt issuance was in 2007 and the average maturity of leveraged buyout debt is seven years."
Thankfully, 2011 didn't usher in any more credit crises. Nor did 2012, and 2013 still appears healthy. Are we still on the cusp of another financial meltdown caused by private equity, or have we avoided it altogether?
It depends who you ask. Ernst & Young (now called EY) partnered with the the University of Pennsylvania's Wharton School last year to publish a report on the issue, titled "Private Equity Buys Time with Major Refinancings." For investors, the situation doesn't look nearly as dire as it did two or three years ago, thanks to a favorable high-yield credit market, cooperative lenders and forward-looking investors.
"Most PE firms proactively addressed the problem by paying down debt, renegotiating terms, or turning to the high-yield bond market and other sources to refinance, extending debt maturity dates by several years," the report said, adding that the industry isn't looking at any near-term structural problems over the next 12 to 24 months.
"That's been the amazing thing about this last cycle," Hamilton Lane CIO Erik Hirsch told CNBC recently. "The notion was, these businesses weren't going to make it, and then they kinda waited, and they waited, and the GPs sort of worked them and they worked them and they worked them and frankly, the low-rate environment and the covenant-free financing helped enormously, and now we're kind of back out the other end … you look across the board at those fund managers, those '06 and those '07 funds, and they're all above break-even."
PitchBook data confirms that last point, as 2006 and 2007 funds are mostly in the black. For example, 2006 vintage funds for U.S.-based firms have recorded a median IRR of 8.10% to date, and even the bottom quartile of funds from that vintage is above water at 4.28%. Funds that closed a year later in 2007 have performed slightly better, with an 8.70% median IRR and 5.24% bottom quartile IRR. Sub par, but still in the black.
But what about the companies themselves? Are their debt loads proving too much to overcome? Again, it depends. Massive debt obligations have certainly affected their performance, but so have negative market trends that might be bigger headwinds than their balance sheets. Energy Future, for example, has seen natural gas prices depress by about 70% since its private equity owners acquired it. Its massive debt obligations have exacerbated its struggles, to be sure, but the company would still be facing steep problems if it had only a fraction of its present debt.

Toys"R"Us is another example. Bain, KKR and Vornado Realty Trust bought the company for about $6.6 billion in 2005 in a deal that included billions of dollars in debt commitments. On top of its debt payments (the company has paid $3.7 billion since the buyout), the U.S. toy industry grew by only 2% last year, according to the Wall Street Journal. In addition, the company's market share has remained static since it was acquired, while competitors like Wal-Mart and Amazon have gained ground.
Other PE-backed companies haven't fared so badly. Hilton Worldwide, which is set to go public in December, was bought out in 2007 by Blackstone in a $26.7 billion deal that included about $20.6 billion in debt financing. Blackstone worked with lenders in 2010 to cut about $4 billion of debt after the company struggled to recover from a drop in business due to the financial crisis. Part of its proceeds from its upcoming offering will be used to pay down debt, as well. There are dozens of other examples of significant refinancings since 2007, including for big investments like Burlington Coat Factory, Claire's Stores and Clear Channel. Writing in June, Dan Primack at Fortune quoted estimates that PE firms have completed more refinancings for existing portfolio companies than they've done for new deals, including for add-ons.
So, are we out of the woods? Not necessarily. Significant headwinds remain over the next several years, and possible elevated borrowing rates in the future could add to the headaches. "Fortunately," EY wrote, "PE firms can refinance quite quickly when the markets present an opportunity, so there is still plenty of time to deal with debts coming due in two to four years."
Energy Future, meanwhile, plans to make that $270 million payment today, according to Reuters.