Key points from U.S. PE middle market in 1Q
April 22, 2015
These days, it seems everyone in PE is headed to the middle market to cut deals. Our 2Q 2015 U.S. PE Middle Market Report offers plenty of insight into the space, covering fundraising, exits, investment by sector and more—you can download it for free by clicking right here. For a shorter recap, you can watch a brief video above or scan salient points below:
U.S. middle market activity is off to a strong start with $69 billion being invested through 418 deals. No less than 78% of all U.S. buyouts in 1Q occurred in the middle market, another record percentage.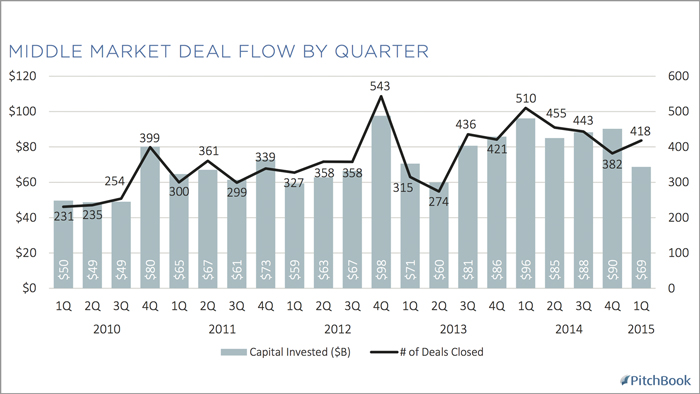 Fundraising was similarly strong, with 32 funds closing in 1Q on a combined $33 billion in commitments. Though this count puts 2015 on a slightly slower pace than last year, there is still plenty of capital to put to work given the roughly $140 billion raised for middle market funds in 2014.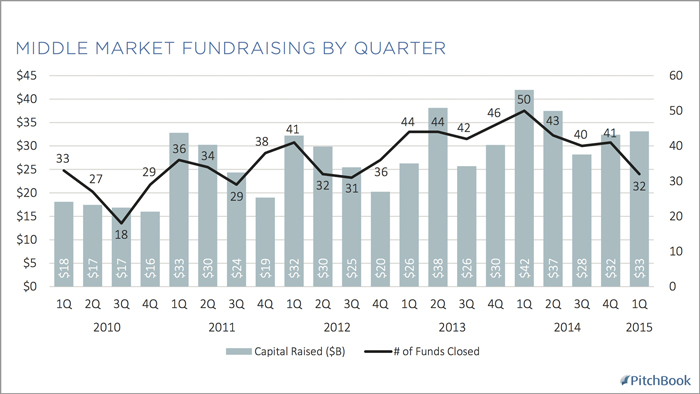 While dealmakers were active in 1Q, exit numbers were down from the second half of 2014, with $16 billion in capital exited through 205 liquidity events. Lower exit numbers could be in store for the rest of 2015, especially given potential changes in interest rates and the supply of the eligible companies.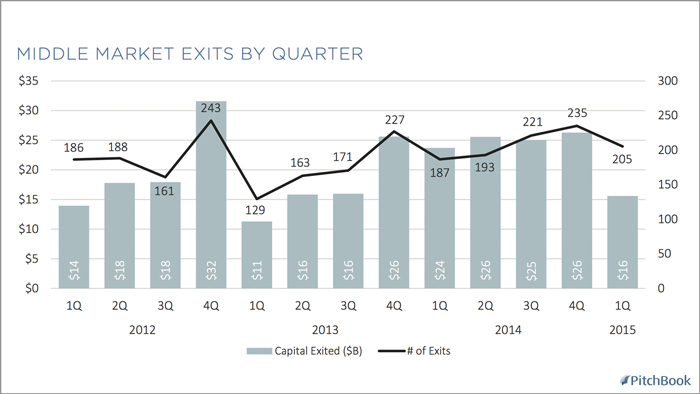 All of the content in our reports library—covering PE, VC and M&A—is available to download for free: click here.
Join the more than 1.5 million industry professionals who get our daily newsletter!