KKR
KKR is trying to fix India's massive waste problem
August 13, 2018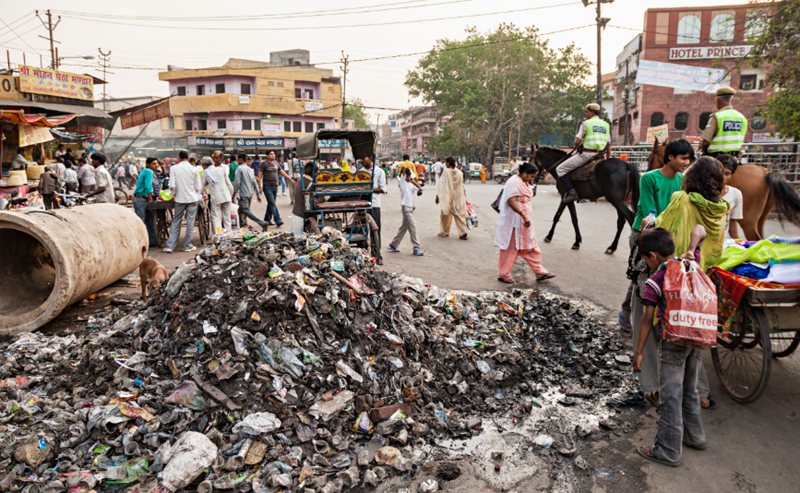 KKR
has agreed to pay $530 million for a 60% stake in
Ramky Enviro Engineers
(REEL), a provider of waste disposal and other environmental services that's based in Mumbai, in a deal that values the business at $925 million, including debt. With locations across India, Southeast Asia, the Middle East and Africa, REEL's offerings include collecting, transporting, processing and recycling hazardous chemicals, municipal waste, biomedical waste and various other materials. Funds for the investment came via KKR's third flagship Asia fund, which closed on $9.3 billion in June 2017.
The firm is apparently looking to capitalize on Indian Prime Minister Narenda Modi's efforts to improve the country's sanitation infrastructure, part of a push to boost living standards in a nation that continues to encounter issues related to growing mountains of trash accumulating in landfills around its major cities. REEL handles 3.5 million tons of municipal waste, 1 million tons of industrial waste and serves some 20,000 healthcare establishments.
KKR has a history of investing in India,
with nearly 40 deals in the region over the past decade-plus
, according to the PitchBook Platform. But until now, the firm has completed just one investment in the country in 2018, after six deals in 2017 and seven the year prior. However, the $530 million price tag on KKR's investment in REEL is a new high for its moves in India since the start of 2008.
Perhaps part of the reason for the lull in new investments over the past eight months is that KKR's team in India has been focused on other things. The firm is working on plans to take most of its India-based operations public, according to the Financial Times, a move that would include KKR's Indian credit business but not its Indian private equity operations, which are based in Mumbai.
Learn more about KKR's investments, management and more.