Looking for Hidden Value? Understanding the Total Cost of Ownership Can Give Investors an Edge
By Guest Contributor
November 9, 2015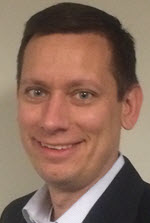 By Chris Capko, Vice President, Private Equity Strategy, ADP
While many of today's private equity investors hold plenty of capital, frequently they find too few companies for sale in which to invest. This imbalance can create a seller's market, driving up the cost to investors when they do at last find a business they want to purchase.
To identify value that competitors may miss, one area that private equity investors can focus on is workforce management. Like many company managers, most investors calculate total workforce costs by adding wages plus benefits, which can often miss the bigger picture. Private equity investors may want to analyze the total cost of ownership (TCO) to gain a more realistic picture of what employers actually spend on their employees and overall workforce management.
TCO includes costs of recruitment, compliance, time and attendance, and the systems required to manage, process and support HR functions in addition to benefits and salaries. For example, a company with just 200 employees can easily exceed $10 million a year in total workforce costs. If a firm can reduce that by just 5 percent, it would add $500,000 to the bottom line, or $3.5 million when a standard multiple of earnings of seven at the time of sale is factored in.
Company leaders often underestimate the savings they could gain by reviewing TCO.
The ADP Research Institute®, in conjunction with Harris Poll, surveyed more than 1,000 midsized company executives and managers last year and found that while 58 percent of midsized business leaders are familiar with the total cost of managing their workforce, only 27 percent actually understand all that goes into managing their workforce. Even fewer—just 22 percent—formally analyzed their TCO in the last 12 months.
While that may be a lost opportunity for midsized companies, it can be a big opportunity for private equity investors who do their homework. With financial capital losing some of its primacy as a catalyst for growth, effective workforce management could become one of the biggest variables driving a company's productivity and profitability.
In fact, a 2014 study by NelsonHall [1] revealed that North American firms implementing a workforce management strategy are able to reduce TCO by 26 percent. That's a huge potential savings in what is the biggest expense for most businesses.
Further, understanding the TCO of a potential investment may also save investors from making costly mistakes. For example, knowing if the company you are analyzing is meeting the Affordable Care Act (ACA) requirements can mean helping to avoid having to pay government fines and legal fees.
To get started, companies—and private equity investors—should consider five HR functional pillars when calculating TCO:
1. Payroll – Including both full- and part-time employees as well as compliance with evolving tax laws.
2. Employee benefits and administration – Including design and maintenance of benefits plans and employee wellness programs as well as meeting government reporting requirements related to the employer provision of the ACA.
3. Human resources administration – Including maintenance of employee records and other ongoing HR support activities.
4.Time and labor management – Including scheduling and other activities associated with evolving labor laws and regulations.
5. Talent management – Including activities such as employee engagement, training and development, performance management and succession planning.
With a deeper analysis of TCO, private equity investors can unlock pockets of hidden value to squeeze a potentially greater return from their existing portfolios. Identifying new value creation levers is also increasingly critical in gaining a competitive edge as investors bid on a shrinking number of properties on the market.
Chris Capko is vice president of private equity strategy at ADP. Capko currently leads the development of ADP's middle market global private equity practice. The practice provides value creation for middle market private equity firms and their portfolio companies by allowing firms to take advantage of their economies of scale, but also allowing them to utilize ADP's resources to help quantify HCM savings through a proven diagnostic process. For more information, visit www.adp.com.
[1] NelsonHall, Targeting Payroll Outsourcing, May 29, 2014
Featured image courtesy of Wikimedia Commons user Hasanber.