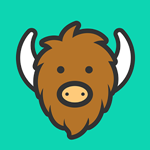 Yik Yak, the provider of an anonymous social app, has laid off 60% of its workforce as its growth prospects have worsened, according to The Verge. The company's app was once the talk of the town—even cracking the top 10 social media apps in the iTunes App Store a year after launching—but its popularity has been waning for a bit now, causing a shift in course. In April, TechCrunch reported on the app's declining traffic, also pointing out that the company's original CTO Tom Chernetsky had jumped ship.
The Atlanta-based company has raised about $75 million in funding from a handful of well-known firms, including Sequoia. It most recently secured a $62 million investment in November 2014 at a $400 million valuation.
In similar news, Github has laid off about 30 employees from its sales department as part of a refocusing on enterprise sales, per Fortune. The company, which provides an online project hosting platform for developers, has raised roughly $350 million in VC funding from investors including Andreessen Horowitz and Thrive Capital.
While it has been reported that Github was last valued at a whopping $2 billion by investors, rumors started to surface in early October that it was looking to raise a secondary financing, potentially at a lower valuation, with one estimate coming in at $1.5 billion. Details at the time were fuzzy, but these layoffs add credence to the argument that the company is struggling.
You can get more information on Yik Yak and Github, such as a list of investors, management and more, in their free profiles.