There are a number of ways to improve the venture space for Europe's female founders. As several women investors and entrepreneurs
recently told PitchBook
, those can range from creating more opportunities and increasing educational awareness to redefining the 'Silicon Valley' archetype often given to founders.
But one of the metrics that matters the most for Europe's female founders doesn't seem to be improving.
Since the start of 2012, the amount of VC raised by female-founded European companies (defined as those having at least one female founder) has more than tripled, per the PitchBook Platform. However, the amount of funding that female founders receive compared to European companies as a whole has decreased since 2016, when it hit a six-year high of 14.1%. In 2017 that percentage sank to 11.3%, and so far this year Europe's female founders have received just 9.1% of the continent's overall venture funding.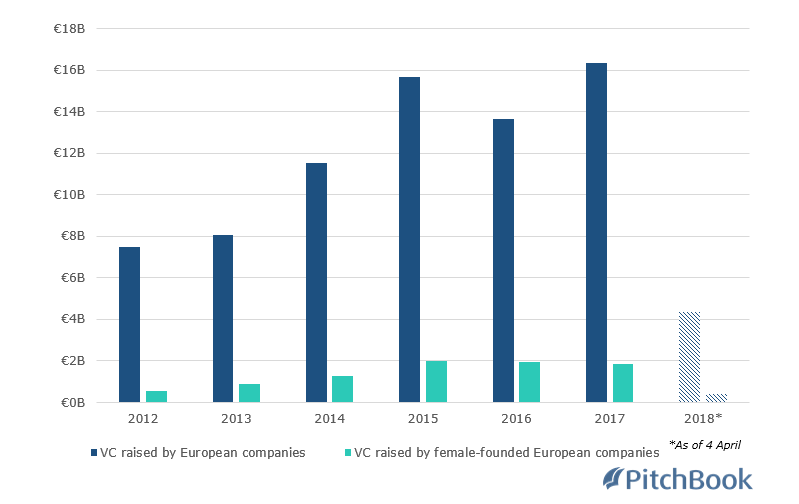 In the interactive map below, we've broken down the figures by country. Hover over those in turquoise to see the amount and percentage of VC investment being funneled into female-founded companies. Due to sample size, we have excluded certain countries from our analysis.
Check out more of our women in VC content.