What the venture landscape is really like for Europe's female founders
April 13, 2018
View comment

(1)
As the co-founder of Entrepreneur First, which is both a VC-backed startup and a company builder, Alice Bentinck knows how tough it is to run a successful early-stage business while trying to find the founders of the future to build their own.
It also puts Bentinck in the centre of Europe's VC/entrepreneur intersect, giving her a 360-degree view of the investment landscape for founders—and one of its ugly truths.
"An investor at one of our demo days said they wouldn't back one of our companies because the CEO was a woman," Bentinck said. "We removed them from our investor list."
As well as these instances of overt sexism, the venture community is dogged by what Bentinck calls unconscious bias toward female founders. "I'm amazed how many times venture capitalists say they aren't biased," she said, "and then reel off a list of things that they don't like about female founders.
"It's as Sheryl Sandberg said: If you're a forthright leader, you are seen as aggressive; if you're smiley and happy, you're then seen as not being serious enough."
Yet it isn't just outdated attitudes from investors that must change to increase the amount of capital going to female founders. To redress the balance, what is needed is a wholesale rethink when it comes to female entrepreneurs, investments and the value chain.
The gender of money
A look at the current state of things shows the size of the task just to reach parity. Last year, per PitchBook data, around €16.35 billion was invested across 3,465 VC deals in Europe. For female founders, these figures dropped dramatically, to €1.84 billion and 553, respectively. In practice, this means that women-founded companies in Europe receive just 11% of the VC capital spent on the continent.
At a surface level, the major reason for the lesser amount of funding is simply a numbers issue. With fewer companies founded by women overall there is a smaller pool of startups to back, which means the volume and value of VC investments will generally be lower.
This gender gap, however, is part of a self-fulfilling cycle rather than a lack of determination on the part of women. "The pessimistic point of view is that women are less ambitious," said Samantha Jérusalmy, a partner at French VC Elaia Partners. "This is an argument I hate."
Instead, Jérusalmy argued, the lack of female investors is partly to blame. "It is a chicken-and-egg problem," she said. The figures outline how male-dominated VC is. According to an
Axios analysis of PitchBook data
, women make up just 9% of decision-makers in US venture firms, and there is nothing to indicate the numbers in Europe are substantially different.
Sara Wimmercranz and Susanne Najafi, founders of Swedish VC firm BackingMinds, believe stats such as these contribute to a VC tendency to back entrepreneurs with a likeness to themselves. "The psychological tendency of people to be attracted to others who are similar to themselves contributes to homogenous investing," they said. "And it is likely that entrepreneurs who cannot relate to, or are different from, the investors hesitate to contact them."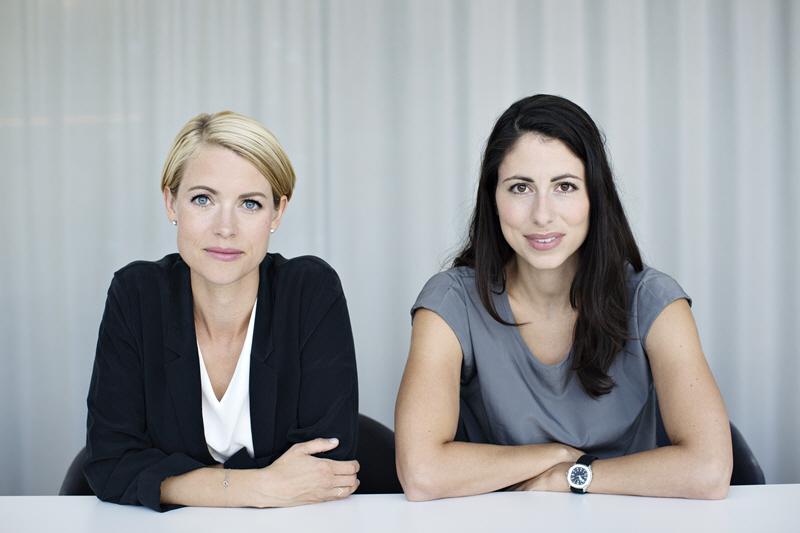 Root causes
However, encouraging more women into entrepreneurship is an empty gesture if women are not encouraged to pursue the applied skills that are synonymous with founders today.
"A lot of the lack of women in entrepreneurship starts from the top of the funnel; there are a lot fewer female engineers," said Shirin Dehghan, a partner at Frog Capital and founder of Arieso, a telecoms software company which she sold to JDSU in 2013 for $85 million. "There is definitely a gender gap, and prejudices do exist. But the root cause of the problem starts at homes and schools.
"We need to encourage more girls into tech disciplines and have more female mentors and role models supporting them during their early years in their careers. Such positive reinforcements will hopefully mean one day we will have gender parity among male and female founders in the tech industry."
Jérusalmy agrees. "At the start, we need to get more female engineers in school and ensure they are at least thinking about learning digital skills," she said. "It is the whole value chain we need to rethink."
"There is definitely a gender gap, and prejudices do exist. But the root cause of the problem starts at homes and schools."

- Shirin Dehghan, partner at Frog Capital and founder of Arieso
The learning curve also extends to entrepreneurship and finance itself. This is something that Katrin Herrling, CEO and co-founder of fintech Funding Xchange, attests to when it comes to debt. "In the male finance world, expert knowledge is almost used as a weapon of exclusion," she said. "Women are more likely to assume that they are the only ones who don't know a specific term, like 'equity' or 'covenant,' and walk away. We see this frequently in debt finance, an area that we focus on."
For Jérusalmy, a major part of it is also instilling women with the idea—at a young age—that the realm of tech and company founding isn't just for men.
"We're starting with teenagers at the age of 15 to 18, to evangelise them, because this is the age that we are losing them at," she said. "It's not that they are completely agnostic. It's just that it's the age that girls think tech is for the guys with the glasses; they don't see themselves like that and aren't going into this field. They're not identifying themselves as tech people."
Redressing the balance
A number of initiatives have arisen in Europe to try and provide young women with the training and support needed to found tech companies on the continent.
For Bentinck's part, she has helped to create the nonprofit Code First: Girls, an initiative aimed at adult women to increase the female presence in the tech space. "We set the programme up to equip women technically and hire a team around them," she explained.
On the investor side as well, multiple initiatives have sprung up to continue addressing the gender imbalance in venture. One of them, Diversity VC, tackles this issue by collecting and publishing original data on the number of women in venture capital, and by hosting both student events regarding venture and an internship programme to get people from diverse backgrounds into VC.
"By overlooking underrepresented founders, we are missing out on great business opportunities—and investors will realise this."

- Sara Wimmercranz and Susanne Najafi, co-founders of BackingMinds
"We've got two people now working full time in venture who have come through our internship programme," says Check Warner, a venture advisor at Seraphim Capital and co-founder of Diversity VC. "This year, we're hoping to repeat our data study on how the industry has moved on from a gender perspective, as well as build a toolkit for VCs, which will include an overview of what they can do in terms of every part of their business to make it as inclusive as possible."
Why it works
Increasing this inclusivity on the investors' side could open the eyes of VCs. "Investing in female founders is a question of returns," said Wimmercranz and Najafi. "By overlooking underrepresented founders, we are missing out on great business opportunities—and investors will realise this."
On top of that, a glance towards debt funding shows that, on the whole, lenders are more likely to lend to a female entrepreneur rather than their male counterpart. "We fund relatively more women applications with debt finance than male ones," Herrling said.
And while she speculates that this is a sign that women are less aggressive in growing businesses, it also elevates females as more trustworthy business partners. "We hear it from banks all the time," she added. "They prefer female entrepreneurs to male entrepreneurs because there's less of a bullshit factor."
But even if steps are taken to increase diversity in European venture capital and thereby encourage more backing of female entrepreneurs, it's reasonable to suggest that women considering starting a business could be put off by the host of revelations about industry-wide sexism in the past few years, as well as entrepreneurship and tech being subject to venture capital's equivalent of the male gaze.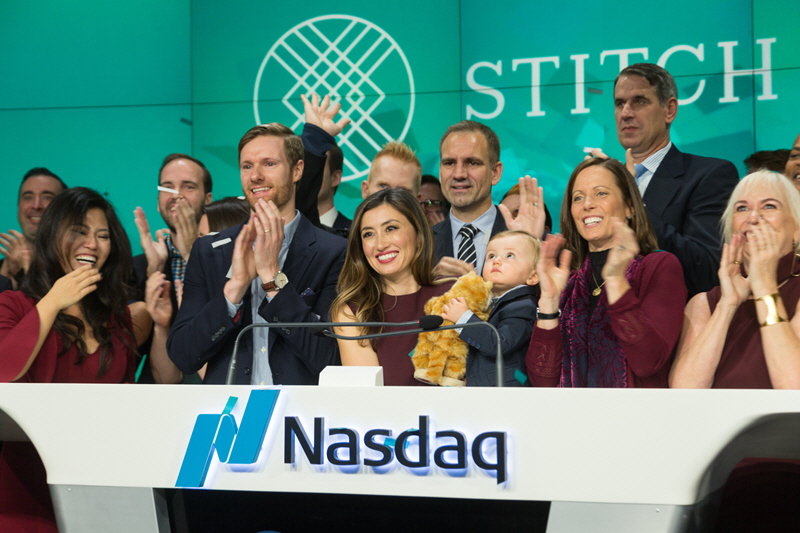 This needs to change, argues Warner. "At the moment, the culture is very much male dominated and 'bro'-esque, from the Silicon Valley model, as shown in the TV show of the same name," she said. "If we changed the mentality about what it means to set up a startup and be an entrepreneur, we would see it being a more attractive option for women."
Bentinck, too, is aware of this culture all too well. "There's a lot of negativity around about being a female founder, and if I had been smart enough to read it before I started Entrepreneur First, I would have thought twice about it."
So what's the solution to this? What can help, Warner suggests, is actively promoting the success stories of female entrepreneurship, as well as the heavily reported problems. "The founder of Stitch Fix brought her young child to the IPO—it's a great image," she said. "I think it was just a really important thing for her to say 'I did this, and I have done it with a child,' which I think gets hidden in stories."
"There are clearly problems; however, it is about a perception," Bentinck said. "And we need to highlight the positives of being a female founder, not just the negatives."
Read more of our women in VC content here.