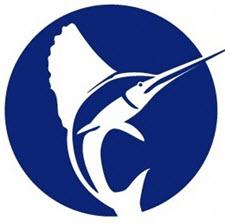 About three-and-a-half years after closing its previous flagship buyout vehicle on $1.6 billion, Marlin Equity Partners is back on the fundraising path. The software-centric firm has established a $2.5 billion target for its Marlin Equity V fund, which would be the largest pool of capital the Los Angeles-based firm has ever collected dating back to its inception in 2005.
Investors in the new fund, though, will hope Marlin is able to reverse a sub-optimal trend: Each of the firm's past two flagship funds has posted a lower IRR than their predecessors, according to the PitchBook Platform (returns data as of 4Q 2016 for Funds III and IV, as of 3Q for Fund II):

To be fair, much of the drop off is due to the high bar set by the firm's second fund, a runaway success that's posted the best multiples of any vehicle in its peer benchmark, according to the PitchBook Platform. Yet the firm's Fund IV has performed below expectations, ranking ninth out of 16 funds in its benchmark, per the platform. If Marlin's forthcoming Fund V can split the difference, its LPs will likely be satisfied.
And what sort of deals will the firm be conducting with all that new cash? Since 2005,
more than 61% of the firm's investments
have been in the IT space, according to the Platform, a whopping proportion compared to the PE industry as a whole. B2C and B2B deals account for another 30% or so, with a smattering of deals in other industries making up the remainder.
In terms of activity, meanwhile, Marlin seems to be on a steady uptick. After completing more than 10 investments just once before 2012, the firm has now done so in each of the past five years, including a high of 17 new investments in 2015. The firm's notable tech-focused portfolio companies include HR administrator Bluegarden and communication service provider Tellabs.
Platform subscribers can learn more about Marlin and its past fund performance, recent investments, deal team and more right here.