Meet the VC who says impact investing can exceed average returns
April 11, 2018
The Mustard Seed team with co-founders Henry Wigan (far left) and Alex Pitt (far right)
Impact investing, sustainable investing or even social impact investing—all names that might mean different things to different people. However, they are, generally speaking, trying to achieve the same end: sustainable social and environmental change, while still generating returns for their investors.
The topic has received a lot of column space of late, as well as a lot of committed capital. Recently, Switzerland's
Partners Group
announced a $1 billion vehicle that will seek investments that help alleviate poverty and back companies developing affordable and clean energy technology.
What actually defines impact investing has been the topic of much debate, but the consensus that it is investing under the umbrella of the UN Sustainable Development Goals is gaining traction and appears to be the most commonly agreed upon definition.
One player in this space is Mustard Seed, founded in 2015 by Alex Pitt and Henry Wigan. The London-based firm invests in early-stage businesses with global commercial potential that are addressing significant social or environmental challenges.
Early days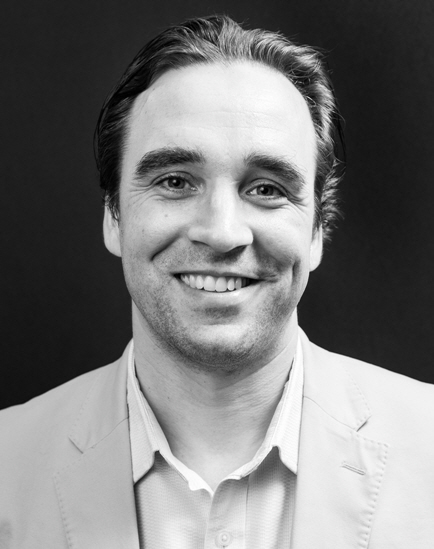 Mustard Seed focuses on investments in the areas of health, education, environmental sustainability, family and economic inclusion. "Most of the big problems the world is facing sit in one or more of those areas," Pitt (pictured) told PitchBook, adding that "first and foremost, there needs to be a big core global challenge that the entrepreneurs are looking to solve."
Both founders have a financial background–Pitt was previously with
Goldman Sachs
, Boston Consulting Group and Mubadala, a sovereign fund in Abu Dhabi, while Wigan worked at Goldman and BlackRock. They have been close friends since their days at the London School of Economics.
There was a long-standing wish to start something together, but a lack of their own entrepreneurial ideas initially held them back. "So, we began to think we should find people who had better ideas than we could come up with," Pitt said. They started showing up at leading universities in early 2013 with a one-page summary saying that they had £20,000 to invest and were overwhelmed with the interest they received from entrepreneurs.
Originally it was friends who invested in companies working alongside the pair of founders, but Mustard Seed has evolved a lot since launching. The firm now has around 100 individual and institutional investors, and 17 portfolio companies.
Good honest returns
The general belief is still often that doing good with investments will almost always result in lower returns. Not so, said Pitt, who believes that not only can average returns be met, they can be exceeded.
"If a company is doing something very important in the world, customers are going to want to buy more of it, employees are going to be more committed, and investors are going to want to be very involved in helping that company succeed," he explained. "We see these dynamics at work across our portfolio every day. This means these companies will have very strong long-term commercial returns, in our view."
Headwinds
Besides convincing backers that its business model can generate healthy returns, one of the biggest challenges the firm is facing is not uncommon to young venture businesses making early-stage investments: the challenge of follow-on capacity.
Mustard Seed typically leads on its seed-stage investments, but is not yet able to do so in most Series A and B rounds, which Pitt said it is seeking to address by talking to a new demographic of large family offices and institutions for the new fund.
"For example, we have been approached by a very wealthy Singaporean family who had heard about what we've been doing in Europe, with a view to their anchoring a new impact fund with us," he said. "So, there is now an ongoing dialogue with them, as we are having with a handful of other larger investors."
The impact investing ecosystem is still in its infancy and, to an extent, establishing its credibility as a fully fledged investment class. First-time managers such as Mustard Seed face the challenges of scaling their operations and convincing LPs to back them with a limited track record. On the other hand, investing in companies where a core social challenge is being solved and which have a business model that is scalable around that solution—what Mustard Seed terms "lock-step models"—could both do good and generate healthy returns.
Said Pitt: "It's challenging work, but playing a part in the change that our founders are so deeply committed to makes it all very rewarding."
Interested in Impact investing? Check out our Sources of Impact Capital analyst note.