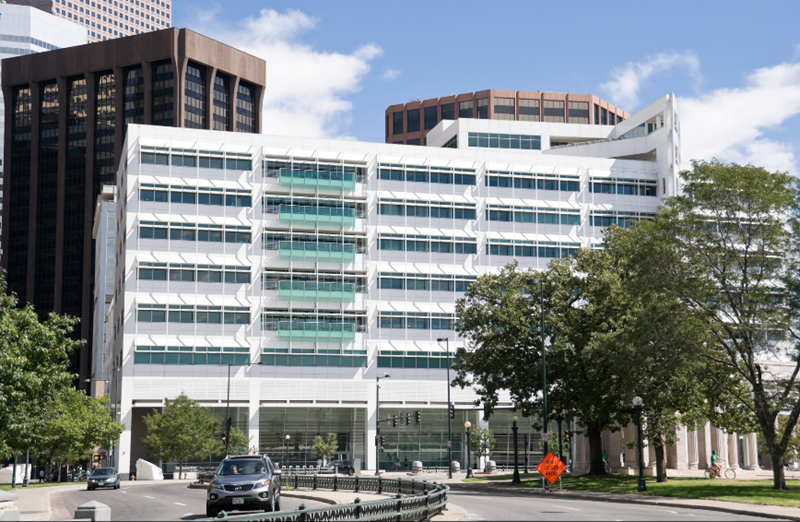 Before joining PitchBook as a financial writer, Adam Lewis worked as a sports reporter for seattlepi.com and as a freelance writer for multiple other journalism outlets. His family has owned a community newspaper company in Washington state for three generations.
Private equity firms have always touted their ability to turn around distressed companies. But if results at municipal and community newspapers around the US are any indication, PE shops and similar private investors should stay away from the newspaper business altogether. The two just don't mix.
The public is starting to take note. Private equity has recently taken a public relations whuppin' for the aggressive cost-cutting measures at its media properties, with The New Republic earlier this month releasing a piece dubbed "
Finance is Killing the News
." Last week, the trade publication Institutional Investor piled on with "
When Hedge Funds Try Journalism
," which excoriated the finance industry for valuing quick turnarounds over developing long-term revenue strategies.
On a broader level, it's puzzling why a private equity firm would be interested in buying a newspaper at all, given the media industry's financial challenges and its core philosophy that prizes public service as much as profits. Print advertising revenue has declined annually for the past decade, while Facebook and Google have gained control of a digital advertising space that's mostly failed to make up for the demise of the print classifieds section. With most newspapers outside of The New York Times and The Washington Post still struggling to adapt to an online subscription model, that leaves municipal dailies and community-owned weeklies scrambling to make up for the lost revenue.
Don't expect private equity firms to come up with the answers.
Rick Edmonds, a media analyst at The Poynter Institute, a nonprofit journalism school, hasn't been all that impressed with the financial results at PE-backed newspapers.
"They hit a big payday now and then," Edmonds told PitchBook. "But some of [the newspapers] are like treating patients. ... They're too far gone to make it."
Even so, PE firms and other alternative investors keep popping up as potential newspaper owners.
Earlier this month, Apollo Global Management reportedly emerged as a possible buyer for Tronc (fka Tribune Publishing), the poorly rebranded owner of legacy print publications including the Los Angeles Times, the Chicago Tribune and the Baltimore Sun. Others reportedly interested include Gannett, the largest newspaper publisher in the US, and Japanese telecom giant SoftBank, which bought GateHouse Media-backer Fortress Investment Group in January for $3.3 billion.
The reports surfaced after LA billionaire doctor-turned-entrepreneur Patrick Soon-Shiong agreed to buy the Tronc-owned LA Times and San Diego Union-Tribune in February for some $500 million. The LA Times, in particular, would have been the most prized part of any Tronc sale because of a Sunday circulation that exceeds 700,000.
Fortress, Alden Global play villain
These potential PE buyers should be cause for alarm. For the worst mold of buyer from a newspaper perspective, look no further than Fortress, the operator of publicly traded acquirer New Media Investment, which serves as the parent company of GateHouse Media. Controlled by secretive Fortress CEO Wes Edens, the firm's aggressive tactics carried out through its GateHouse subsidiary were featured heavily in a
damning report in the American Prospect
, which detailed miserable working conditions at New Media/GateHouse/Fortress newspapers that have undergone cruel cost-cutting policies including massive layoffs and employees going without a raise for a decade. Edens, meanwhile, reportedly pulled in almost $55 million in annual compensation in 2016.
GateHouse's strategy follows the buy-and-build PE model: gobbling up newspapers on the cheap with the help of debt, consolidating operations, then laying off employees. The company, which didn't respond to an interview request, has been on an acquisition binge of late,
with 12 completed deals since the start of 2015
, according to the PitchBook Platform.
That will most likely mean more job losses for an industry that's already lost more than half of its workforce since 2001, per the Bureau of Labor Statistics. With fewer copy editors, journalists and photographers available to serve as the backbone of legacy news publications, both the consumer and the average journalist suffers.
Mad yet? Don't blame PE firms entirely. By design, private equity's main priority is to uphold a fiduciary obligation to LPs including noble financial entities such as pension funds and university endowments. Firms rarely have any connection to the communities in which their newspapers serve, and thus no vested interest in holding the powerful accountable, which is among newspapers' top priorities.
"This is tough to explain to your plain old journalist who's seeing jobs disappear in the newsroom, but if you're all in and really don't care if Denver has a good paper—or any kind of paper—in five years, you can cut the expense base way down, not invest in content management systems and other things like that," Edmonds said. "And you can take some money out of it for a while."
Digital First Media has taken the buy-and-purge philosophy to extreme lengths since hedge fund Alden Global Capital purchased it out of bankruptcy in 2010. Facing the same financial pressures as the rest of the media industry, the company has reportedly cut two out of every three jobs and piled on debt. The firm has also allegedly redirected hundreds of millions of dollars of Digital First revenue into its own separate failed investments, according to a recent lawsuit from stakeholder Solus Alternative Asset Management. Among the most egregious claims: Alden took nearly $250 million in worker's pension funds and invested it in other Alden-backed affiliates.
Digital First didn't respond to an interview request.
"I have never bought the notion that people who don't know anything about publishing are going to come in with fresh eyes and do a much greater job," Edmonds said. "If Alden has any (newspaper experience), I don't know about it. And I don't think they do."
Earlier this month, The Denver Post's editorial board took the extraordinary step of calling for Alden to sell the paper after a newsroom that once stood at 250 employees had been whittled to less than 75.
Overall, Alden-backed Digital First is among the biggest chains in the country, with over 90 newspapers, including The Orange County Register and The Pioneer Press of St. Paul, MN. That means more layoffs are likely coming from a group that cares more about profit margins than producing a decent product.
Edmonds echoed the idea that Alden's lack of connection to readers, or even its own employees, has defined the firm's ownership tenure.
"I think that local readers appreciate a paper that's locally owned and a publisher or owner that has a presence in the community," Edmonds said. "Part of the problem with the Alden Global guys is they carry this fetish of secrecy to the point that you not only don't expect to see them coming through the newsroom, you know you couldn't possibly reach them if you wanted to."
Check out our previous coverage of the potential Apollo-Tronc deal.