Big Things
8 big things: Is Proposition 22 the future of the gig economy?
November 8, 2020
I don't know about you guys, but I had a nice, relaxing week. Got to bed early. Caught up on my shows. Saw the family. Didn't spend any time at all thinking about the demographics of Gwinnett County, or why the vote-counting apparatus in Nevada seems to have all the urgency of a narcoleptic sloth who already had a long day and then somehow got its claws on some sleeping pills. Why do you ask?
If only. Instead, I spent the bulk of the past seven days alternating between cable news and Twitter (always a healthy recipe), trying to figure out what was going on in what felt like the most confusing and consequential election of my lifetime. And while the national races generated most of the headlines, it was a ballot measure in California that could have the largest impact on the world of tech.
A $200 million political spending spree by Uber, Lyft and DoorDash is already paying off in spades, which is one of eight things you need to know from the past week: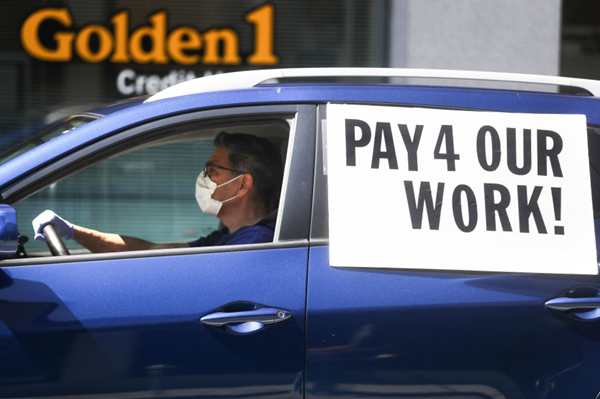 1. The gig goes on
The race for the White House seemed interminable. But the drama was over by Tuesday night for unicorn companies past and present that spent 2020 pumping hundreds of millions of dollars into supporting a voter initiative that could help define the future of the gig economy.
Golden State voters approved Proposition 22 with 58% of the vote. It was a resounding win on a hotly contested measure that carves out a new niche in the state's labor law, allowing app-based companies such as Uber, Lyft and DoorDash to treat their workers as independent contractors rather than employees. These workers will have more benefits and protections than standard freelance contractors, but fewer than ordinary employees. Ultimately, the distinction means gig workers get more flexibility and a smaller cut of the pie than if Proposition 22 had failed. And the companies themselves get a bigger cut.
Investors in Uber and Lyft were certainly fans of the vote. Stock in Uber climbed more than 25% between Tuesday and Friday, adding some $16 billion to the company's market cap. Lyft shares are up a more modest 14%. DoorDash, meanwhile, is reportedly planning an IPO of its own before the year is out.
For these companies, Proposition 22 is looking like money very well spent. Last year, California legislators passed Assembly Bill 5, a statute mandating gig-economy companies to treat their workforce as employees rather than independent contractors. Said companies decided they were not going to do this; Uber and Lyft both threatened to pull out of California rather than comply with AB 5. Instead, Uber, Lyft and DoorDash together funneled a reported $205 million into support for Proposition 22, in what's believed to be the most money spent on a single ballot measure in the history of American politics.
One tactic was to take their argument directly to customers: Uber, for instance, started sending push messages to users saying that if they voted no on Proposition 22, prices would skyrocket and the number of Uber drivers on the road would plummet. It was a targeted messaging effort most political campaigns could only dream of—what the Los Angeles Times
referred to as
"the ultimate direct marketing."
Proponents of Proposition 22 had argued that under AB 5, gig workers would be stuck with forced work schedules and less flexibility. They stressed that Proposition 22 called for gig workers to earn above the minimum wage—although that only applies when a ridehailing driver has a passenger in the car. If a driver is waiting for a customer, they earn nothing. Last month, a group of drivers sued Uber, accusing the company of "illegally exploiting its economic power" to influence the votes of drivers.
Many gig economy workers were in favor of the increased flexibility envisioned by Proposition 22. Many others were vocal opponents of the measure. Laborers are not a monolith. But on the whole, it seems clear that Proposition 22 is a victory for big business and for big capital.
This is nothing new for a company like Uber, which has a long record of pushing local regulations to their limits and deploying lobbyists to shape the law. That was former CEO Travis Kalanick's modus operandi in the company's early days, when it was busy spreading its services for one city to the next. And now, in a rich twist of fate, the bid to bring Proposition 22-style regulations to the rest of the US could follow a similar path.
Anthony Foxx, Lyft's chief policy officer, told The Washington Post this week that the measure had created a proven model that could be copied in other states. It's likely that similar initiatives will be on ballots across the rest of the US in 2021 and beyond.
Proposition 22 also serves as a model for a startup or other tech company using its financial might and the vast reach of its platform to influence the law in its favor. It is entirely legal. But a person who worried about the power that corporations already wield over American politics might see it as a troublesome sign of how huge spending can influence elections.
And look, I'm not a finance guy or a lawyer or a businessman. But it doesn't strike me as a great sign for the long-term prospects of an $80 billion company if the idea of offering full pay and benefits to your workers is potentially an existential threat. And if it is, then the transformation of labor law in the US may only be beginning.
2. Ant's adjournment
What was supposed to be the biggest IPO of all time is on hold—for now, at least. Ant Group postponed plans this week for a $34 billion-plus listing in China, a major surprise that came shortly after controlling shareholder Jack Ma and other Ant executives were reportedly summoned for a meeting with Chinese regulators. Specifics are scarce, but a statement from the Shanghai Stock Exchange chalked the postponement up in part to "major changes in the fintech regulatory environment." Last month, Ma made a speech that was highly critical of China's financial regulation.
3. Watchdogs
It was a busy week for regulators beyond China, too. In the US, the Department of Justice filed an antitrust lawsuit seeking to block Visa's planned $5.3 billion acquisition of Plaid, a VC-backed developer of fintech architecture, with the suit describing Plaid as a threat to Visa's "online debt monopoly." And in the UK, the London Stock Exchange submitted new concessions to the EU in a bid to win regulatory approval for its planned purchase of financial data giant Refinitiv, which is owned by Blackstone.
4. Telecom talks
Chinese conglomerate CK Hutchison is in talks to sell a portfolio of European telecom towers to Spain's Cellnex for €10 billion (about $12 billion). KKR, meanwhile, struck a deal this week to back Pinnacle Towers, an owner and operator of telecom assets in the Philippines. And in the US, Stonepeak Infrastructure Partners lined up an $8.1 billion agreement to buy Astound Broadband, a New Jersey-based cable provider currently owned in part by TPG Capital.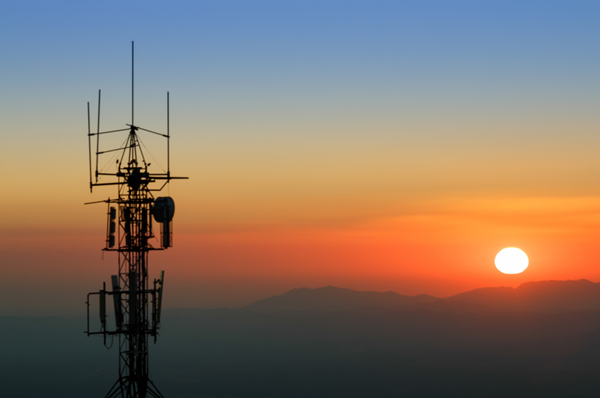 5. The fintech flurry
Fast, a fintech startup working to speed up online purchases, is in talks to raise venture capital at a valuation of as much as $1 billion, The Information reported, less than a year after funding from Stripe helped value the startup at $180 million. If Fast closes the funding soon, it will become the latest member of a 2020 unicorn class that already features plenty of fintech startups.
6. The TikTok universe
TikTok parent ByteDance is in talks to raise a massive new round that could presage an IPO of at least part of its business, with Bloomberg reporting the Chinese digital media titan could bring in $2 billion at a $180 billion valuation. One of TikTok's biggest rivals in China is also making moves, with Kuaishou reportedly filing for an IPO in Hong Kong this week that could raise some $5 billion for the video-sharing startup.
7. Retail revival
The retail sector continues to undergo a transformation in response to the worst ravages of the pandemic. GoPuff, a delivery startup backed by SoftBank that specializes in convenience store-type items, agreed this week to pay $350 million for alcohol retailer BevMo, a deal that comes less than a month after GoPuff raised $380 million in VC at a $3.9 billion valuation. A budding Indian retail colossus was also in the news this week, as Reliance Retail added to a year full of fundraising with a new infusion of 95.6 billion rupees (about $1.3 billion) from Saudi Arabia's Public Investment Fund.
8. Pony & Petco
Pony.ai, a developer of autonomous cars and related technology, banked $267 million in new capital this week at a $5.3 billion valuation, marking what's believed to be its third funding round in a little more than 18 months. It was a different kind of news for a company that usually deals with animals much smaller than ponies: Petco, which is owned by CVC Capital Partners and the Canada Pension Plan Investment Board, said it confidentially filed for an IPO on Friday.