PlayBook 4Q 2018
Q&A: EQT's Alex Darden on the state of PE, the future of infrastructure and more
December 6, 2018
View comment

(1)
This story is featured in the 4Q issue of the PitchBook Private Market PlayBook.
EQT is a Stockholm-based investment firm that was established in 1994 by now-chairman Conni Jonsson together with Investor AB, Swedish corporate bank SEB and US-based PE firm AEA Investors. The firm launched its debut fund, focused on buyout investments in the Nordics, the next year. Since then, EQT has opened 14 additional offices around the world, launched 27 funds and raised €50 billion across three overall investment strategies that include private capital, real assets and credit.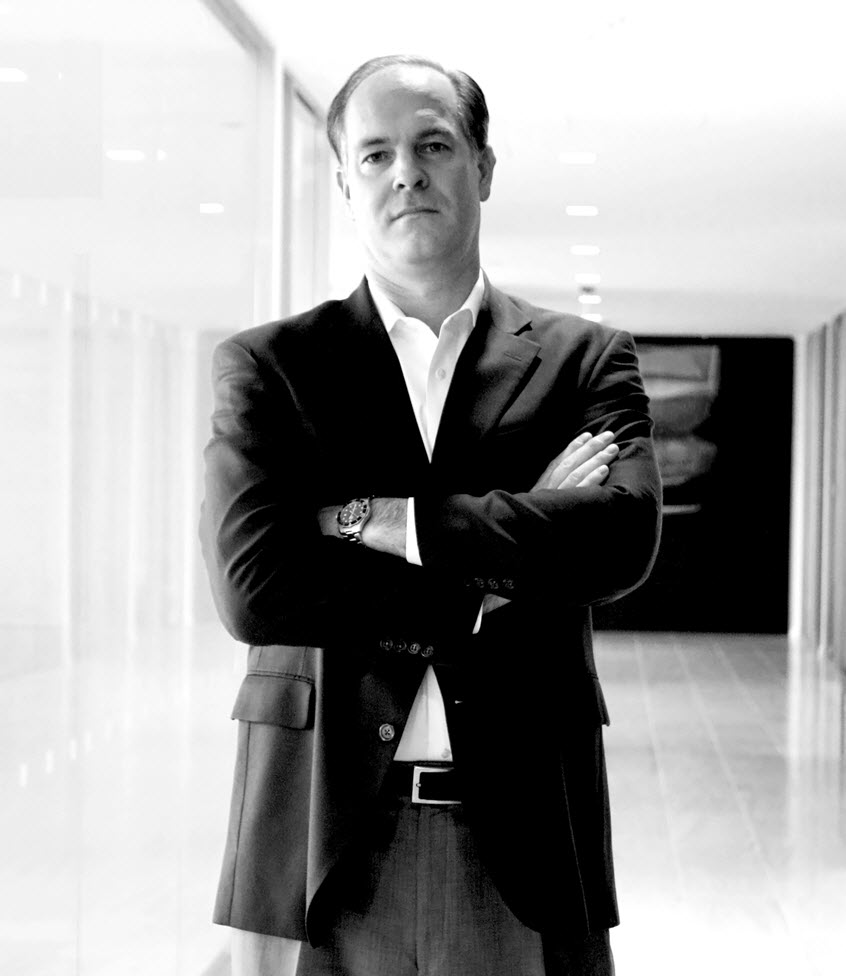 In 2008, EQT opened its first US office in New York and launched its first infrastructure fund. Enter Alex Darden. With a background in structured debt and equity investment within the energy industry, Darden (pictured) joined EQT Partners in April 2008 and serves as president of EQT Partners Inc. and head of US infrastructure.
PitchBook: Aggregate US PE deal flow has increased nearly each year since 2009, deal multiples have stayed elevated and US inventory of currently PE-backed companies is at an all-time high. With that said, how do you feel about the general state of private equity today?
Darden:
It's an interesting question. Multiples are elevated relative to historic norms, and some of that probably stems from the favorable financing markets that we have right now and obviously an influx of capital. Generally, I feel pretty good about the market. There remain quite a few opportunities due to there still being growth in certain sectors of the market and opportunities to create value within those companies. I would say generally PE has become an accepted buyer, owner and partner for companies and assets over the past 20 years or so. It's really become an asset class where PE investors are accepted as partners, and I think that's important.
It's also become a valuable part of EQT's investors' portfolio construction, and they are our ultimate customers. They expect us to find good opportunities in every environment, so regardless of how we think about this environment, as always, we are actively spending a lot of time trying to find the right opportunities. And the business model and approach become very important, particularly having a focus on creating long-term value versus financial engineering. Valuations may be high right now, but for EQT, with our strategies and our business model, I actually think it's a pretty good environment.
How do you think about sourcing? With everyone looking at similar assets and more money available than ever before, how do you differentiate where you find pockets of opportunity relative to other firms?
I think it comes down to a few things. EQT is a thematic investor and focuses very much on buying good companies across all of our strategies with the goal of making those good companies great. That's really the basis of the approach. From a sourcing standpoint, we spend a lot of time looking at sectors and developing strategies for how we're going to create value within those sectors, and at specific target companies. We end up differentiating through our preparation, approach and business model. The business model itself is just as important as the approach because sourcing and buying a company well is only a part of what we need to do. As owners, EQT also must create value during the ownership period, so the business model itself is critical—not only straightforward things like governance and aligning interests, but also actions that drive how you identify critical drivers of value, how you execute on things like full-potential plans and getting everybody in the company aligned on creating the optimal outcome versus just business as usual. So approach is a big part of the sourcing, but that's only half the game.
How have elevated prices affected your investment strategy? Are you being more selective?
We're certainly being selective with respect to where we're actually executing on strategies within sectors and this environment. As a thematic investor, EQT has a very specific target set of opportunities we're pursuing at any one time, regardless of whether it's this environment or 2008. That very much drives the way we think about sourcing, the people we're going to work with and how we're going to identify the right opportunities.
I think what has changed a bit is that there's a premium on diligence and strategy much more so than ever in the past. Those partially go hand in hand because in order to be comfortable with today's values, you have to have the strategy and execute post-acquisition. There are a few things you want to do well: one is buying a company well, one is developing a company well, and one is exiting a company well. You can't just focus on the front end of it. It's really important to develop the strategy up front in terms of what you're going to be able to achieve with a company once you own it. And you have to have the discipline to be able to walk away. When we're looking at a sector or target company, we have an idea of what we want to do there, how we want to develop it and strategically position it, and as a result, we have a perception on risk-reward. If things get beyond what we're comfortable with, you really do have to have the discipline to walk away.
"To put it delicately, the state of US infrastructure is not great."
What potential challenges do you see on the horizon in terms of deal execution?
The biggest challenges right now are the rules of the road. The regulatory environment and how the rule of law is implemented in the various markets in which EQT operates is where we have to be the most thoughtful. Markets are going to go through various cycles, and you can analyze that and think about the risk profile relative to any investment thesis that you're pursuing, but you really want the rules of the road to stay the same. There are various rules and regulatory regimes that you have to keep in mind and be thoughtful about, and it makes it difficult when those aren't consistently applied.
How does EQT view the risk-reward profile across different regions?
The business model and approach are consistent across different regions, but the individual geographic strategies can vary. Europe is clearly in a period of lower growth compared to North America, but there are also different pockets within Europe, so it's hard to just think about Europe as one entity. There are different countries and different economic realities within each of those countries. So we adapt and have varying thematic strategies by geography, but the underlying business model for sourcing and execution remain the same.
You are head of US infrastructure at EQT Partners. How would you describe the current state of infrastructure in the US, and what are some key areas of investment from your perspective?
To put it delicately, the state of US infrastructure is not great. The American Society of Civil Engineers does an assessment every four years and most recently gave us a D+ last year. For our position in the world, and our resources, engineering and what we want to do to lead the global economy going forward, our infrastructure is woefully underinvested. And that's across the board, whether you're talking transport, telecom, energy, basically everywhere. As an infrastructure investor, that's actually quite exciting. As a consumer of transportation multiple times per day in the New York area, it's a little frustrating, but as an investor, it's exciting. EQT is focused on several core infrastructure sectors: energy, transport & logistics, environmental services and telecom. From our standpoint, it's a super exciting time because not only is North America significantly underinvested, but there are also some really interesting things going on in each of those sectors.
You can look at energy on either side of the equation. On the power side, the way that power and electrons are going to be delivered in the future is going to be different than the classic utility model, whether that's because of distributed generation, storage capability or any of those various trends. There's a complete change in the business model, which is exciting. And if you look on the oil & gas side, the whole US is being re-plumbed, and the way that those commodities are being developed now is completely different than it was even 15 years ago. It's much more of a manufacturing process now, and I think that's going to lead to the US becoming a supplier of the base building blocks for a lot of products to the world.
You look at transport & logistics—the supply chain for goods going to our homes and business is changing dramatically, whether that's because of where things are being sourced, how they're being delivered or what timeframe they're being delivered in. You look at environmental services and ESG, an area EQT spends a lot of time thinking about, and you can see the transition to a closed loop cycle. You look at telecom—I'm pretty sure my kids are going to consume more data no matter what happens to the economy. I'm going to continue to consume more data. Enterprises are going to consume more data, and they're also going to fundamentally change the way they operate; moving to the cloud, for example. When you think about how much change has occurred in these industries over 100 years, and you think about how much change has occurred in the past 15 years, and then you think about the change that's going to occur in the next 10, it's really significant on the infrastructure side.
"Top-quartile or -decile performance is really just a hygiene factor. It's a requirement, not the end of the story."
What role do you see private equity playing in the development and modernization of US infrastructure?
It's a two-tiered answer, I think. The first tier is that PE is going to have a huge role in the development of infrastructure in North America and around the world. It depends on how you bifurcate that in terms of the level of impact it will have. In North America, we have a huge component of privately-owned infrastructure. Power plants, midstream assets and many of the transport and telecom assets are developed largely with private capital. On the other side of the equation, there's a lot of infrastructure in the US that is public, where I think private investors will have a much more difficult time making an impact, largely because of politics. It's difficult on the public side to see how private capital is going to come in and aid in infrastructure development.
Which economic factors do you feel have the most impact on your fund's strategy?
That's always a difficult question. EQT focuses on creating strategic and operational value. The problem with the economic factors is that we can't control them. I haven't figured out yet how to control any of them. So we really spend most of our time focused on the factors that we can control, which are the businesses themselves and the mitigation we can implement for any of those macroeconomic characteristics, whether it's interest rates, sluggish GDP growth or inflation. One thing that's starting to meaningfully impact a lot of businesses is the available human capital. That's becoming more difficult, especially on the infrastructure side, because a lot of the people who do things that are necessary for our daily lives are exiting the workforce and the skillset is becoming more difficult to find.
How do you feel about EQT's ability to protect capital when there's a downturn in the market?
The idea at the heart of EQT's model is really buying good companies and trying to make them great. We're usually not going to be buying the cheapest companies, and that's by design. It really is about trying to find very sound companies that have resiliency and long-term strategic value that we can enhance.
As you talk to LPs today, what are some things they are excited about as they look to place capital with private equity investors?
One thing that's become consistent is that investors want to consolidate their relationships into broader platforms. "Do more with fewer" is something that we've heard quite a bit. Now it's more of a partnership type of relationship. EQT is selling IRR at the end of the day, but top-quartile or -decile performance is really just a hygiene factor. It's a requirement, not the end of the story. Managers really have to have a service-oriented platform where you are focused on how you report to your investors, how you think about them, how you communicate with them and how you're transparent with them. In addition, you have to think about things like compliance. I mentioned ESG earlier—at EQT, we have several people whose full-time job is ESG and managing the portfolio companies' footprint, whether it's water usage, carbon footprint or human capital relations.
And another thing is how the processes and setup of the broader platform work. Having more of a cohesive platform that is a support and a complement to each individual investment strategy, versus just having asset aggregation as the goal, is important. For example, EQT has a venture capital fund, and that fund's portfolio companies and management very much help to advise what we do in infrastructure. We seek their advice and knowledge regularly because they're investing in different types of companies that are looking to disrupt different industries, and as an infrastructure investor, we want to make sure we have their insights and views. That's been a big change in the way EQT is approaching things.
"Everything can be improved, everywhere, at all times."
How is your operating model differentiated from other private equity firms?
Our chairman, Conni Jonsson, has a favorite saying that everything can be improved, everywhere, at all times. That's the concept that has to be embedded in your DNA to work at EQT. The passion for developing companies has to exist, because that's really what the business model is set up to do. It's essentially built from having a governance model that has clear roles and responsibilities between owner, board and management. It's set up so that we have the right people that are working on different cases with us. We have what we call industrial advisors, which is a differentiated model from others in the industry who deploy operating partners, for example. It's also alignment of interests and making sure everyone is aligned from a capital and engagement standpoint in developing a company to its full potential. That's really the basis of the business model.
What industries outside of infrastructure are you excited about?
Technology is a huge one. It is just everywhere. Whether you think about IoT and how that can impact management of our companies' assets, about digitization and how that impacts operations, or about how portfolio companies can connect customers and help manage their customers' businesses … just the number of customers you can reach. Technology is changing and is going to change every single facet of our lives, so it's an incredibly interesting sector to me.