Q&A: Talking sell-side tax due diligence with Plante Moran
March 29, 2016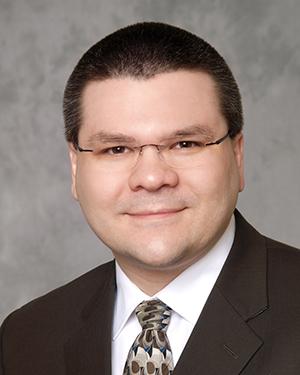 We recently caught up with Plante Moran's Robert Shefferly III for a Q&A centered on sell-side tax due diligence, including how such reviews can boost deal value, speed up the sale process, establish credibility with a buyer and help get ahead of potential sticking points in a negotiation.
Read the full interview below:
Why do you recommend that sellers initiate their own tax due diligence? Isn't that the buyer's problem?
Seller-initiated due diligence reviews have become popular in the U.S. because they provide significant benefits to sellers. Reviewing your business' tax positions and compliance in the early stages of going to market can maximize the transaction value and expedite the sale process. In the event that outstanding tax exposures are uncovered, remediation of those tax issues can eliminate a complication that might cause a buyer to significantly reduce an offer or walk away from a deal altogether.
How does sell-side due diligence maximize transaction value?
When a seller initiates a tax due diligence review, the analysis will include a comprehensive look at tax positions. The seller may have substantial tax attributes, such as net operating losses, general business credits or capital loss carryforwards. Depending on the seller's projected income or loss, it's not unusual for these tax attributes to be more valuable to a buyer than they are to the existing business. In those instances where a seller's tax due diligence identifies an error or concern with a prior return, the review gives the seller a chance to correct the problem or minimize its impact on the deal by quantifying the amount of disclosure and disclosing it up front. The ability to share accurate information about tax positions/tax attributes and possible exposures with potential buyers helps to establish the credibility of the seller in the negotiation process. The existence of positive attributes could lead to higher offers from buyers, while the accurate disclosure of potential tax liabilities can help to reduce their negative influence on the transaction.
If buyers are going to perform due diligence reviews anyway, how does sell-side due diligence improve the speed of the sale process?
Keep in mind that we're talking about performing the sell-side tax due diligence review while the seller is preparing itself for sale. Any buyer will still conduct a tax due diligence review to confirm that the business has complied with relevant tax requirements and that taxes have been calculated accurately. When a seller has already conducted such a review, the seller can present the prospective buyer with a report showing the results. The buyer can now reduce its review time by simply verifying the seller's work instead of conducting an all-out review from scratch. Sell-side tax due diligence also reduces the possibility that a purchaser would uncover previously unknown tax issues that could affect the structure or price of the deal, or kill it altogether.
What if a sell-side due diligence review turns up an unresolved tax issue?
While there's no such thing as a "good time" to learn about some kind of oversight or miscalculation in the taxes of a business, there are certainly "less bad" times. When it comes to a business that is looking to be acquired, the earlier a potential tax irregularity is identified, the more options that business has to remedy the situation prior to going to market and negotiating with a potential buyer. A sell-side tax due diligence review can give the seller access to options like:
Perfecting elections that are important to its tax classification or status (as well as valuable to potential buyers).
Formally changing to permissible accounting methods.
Seeking private letter rulings from the IRS to perfect certain tax positions.
Filing previously unfiled returns under programs that limit enforcement actions and penalties from the IRS and state administrators.
Quantifying the potential impact of tax exposures for disclosure to potential buyers in order to present a realistic picture of the exposure up front as opposed to buyers calculating worst-case scenarios based on assumptions.

When a selling business avails itself of these options, it can present documentation to the buyer showing how tax positions that might otherwise lead to some uncertainty in the future have been resolved and need not have a negative impact on the negotiations.
Any closing thoughts on the importance of sell-side due diligence?
Sellers who perform effective tax due diligence reviews before going to market have a much better chance of impressing buyers, increasing their selling price and reducing the stress of the transaction. Sellers who begin the negotiation process without a clear understanding of what the buyer's tax due diligence will uncover place themselves at a considerable disadvantage.
As a tax partner, Robert serves in a leadership capacity as a member of the firm's National Tax Office where he specializes in assisting private equity funds, portfolio companies, and owner-operated, privately held corporations and partnerships.

Robert has more than 15 years of tax experience working with multi-state and international taxpayers, as well as a multitude of industries, including: manufacturing, distribution, construction, transportation, franchise, and other service-related industries. He focuses on numerous tax aspects of mergers and acquisitions, including reorganizations, acquisition and disposition planning, tax modeling, restructure, and tax due diligence. Most recently, Robert assisted a client in structuring the sale of assets, resulting in tax savings in excess of $8 million.
He can be reached at robert.shefferly@plantemoran.com.