Q&A: VRC's Walter O'Haire on how valuation firms work with PE firms, current valuation trends
By Garrett Black
October 28, 2015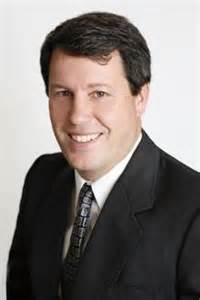 Walter O'Haire is a managing director at Valuation Research Corporation, focusing on business development on the West Coast. He was kind enough to sit down and chat with us about how valuation firms collaborate with private equity firms, current valuation levels and how business has been shifting over the past few years.
What are the key areas in which valuation firms work with private equity?
Private equity firms usually turn to valuation firms to help them in three key areas, all of which have to do with financial reporting: (1) the allocation of the purchase price after a private equity firm closes a deal; (2) any stock option valuation if and when a private equity firm puts in place a stock option/incentive plan; and (3) gift and estate work when senior members of a private equity firm transfer any interest into a trust or contribute any interest to a charity. Additionally, we have seen one more recent development: A number of private equity firms are now having valuation firms assist them in 'marking' their portfolio at year-end so that they can tell the limited partners in the fund what the value of the fund's holdings are and have those values provided by an independent third-party valuation firm.
Why does a private equity company's newly acquired portfolio company require a purchase price allocation?
The FASB would like to know what, specifically, a private equity firm acquired, because certain assets are amortized and certain assets are depreciated. You have to have a starting point. For example, a private equity firm might pay $150 million for a particular company. Let's say it is a garden supply company (rakes, leaf blowers, leaf shredder, pruners, etc.). The company will have a brand, maybe some key customers, a website (domain name), inventory, and other assets. The FASB would like the $150 million broken down into three categories: (1) the intangible assets (i.e. things you can't readily pick up and carry away), such as the brand name, the 'value' of the customers, etc.; (2) the tangible assets, which could include a warehouse they own that houses all the goods and supplies they sell, the land on which the warehouse sits if the company owns both the land and building, as well as the shelving, forklifts, and other tangible assets owned by the business; and (3) the goodwill. The goodwill isn't separately valued—it is the result of taking the purchase price ($150 million) and deducting the value of the tangible and intangible assets. When the work is done, the private equity portfolio company will have an Opening Balance Sheet with a list of assets and what they are worth.
Do valuation firms help private equity firms establish the price of a company the private equity firm wishes to buy?
No! The price the private equity firm pays for a company is, almost in 100% of all instances, the result of a competitive negotiation between a seller and the private equity company buyer. The private equity firm will have a sense of where the selling company should 'trade'—usually a multiple of EBITDA. But, as we have seen, those EBITDA multiples are trending upward. A valuation firm mainly comes in when the price has been negotiated between the buyer and the seller to assist with the post-closing purchase price allocation.
Are there exceptions where valuation firms get involved in establishing the price?
Yes, but they are few and far between, and it has less to do with price and all about the fairness of the deal. For example, a seller might have multiple shareholders. Let's take our hypothetical garden supply company. Most of the shareholders are willing to sell for $150 million. However, one shareholder is holding out saying the company is worth $175 million and selling for a mere $150 million is costing existing shareholders $25 million. That disgruntled shareholder threatens to sue to stop the deal. The seller, sometimes at the advice of the private equity firm, goes out and retains an independent third-party valuation firm not involved in the deal to render a 'fairness opinion.' Essentially, the valuation firm determines the range of EBITDA multiples that buyers typically pay for a garden supply company, conducts an in-depth analysis of the particular garden supply business and, if supported by the facts, provides the selling shareholders an opinion that the price being paid by the buyer is reasonable and fair under the circumstances. That provides the seller an insurance of sorts that the deal is reasonable and that they can proceed with the sale. The disgruntled shareholder can still sue, but the selling shareholders have some independent support that what they did was reasonable and fair.
For the latest editions of our PE Breakdown and M&A Reports for comprehensive overviews of the current dealmaking scene, click here.
How has the valuation business changed in the last five years?
Traditionally valuation firms were specialized. Some focused on gift and estate valuation work. Some focused on real estate valuations. Others spent most of their time on valuation of stock option grants. The specialist model seems to have hit a point at which expansion in a given vertical was getting harder, so firms started branching out into other areas. I now see more firms looking to be "all things to all people" when it comes to valuation. We've also seen both accounting and investment banking firms offer valuation services that they can 'cross sell,' though clients need to be cognizant of potential conflicts of interest. All in all, if you are client looking for valuation services, now is good time to be shopping for services.
Houlihan Lokey just went public. Duff & Phelps is rumored to be looking for a buyer or going public. What impact does that have on the valuation business?
Houlihan is an investment bank with a smaller valuation group. Duff & Phelps is a valuation firm with a smaller investment banking group. Both have been in the valuation business for many, many years and have established good reputations. I'm not sure whether their being public or private makes a difference to the valuation industry as a whole.
In your work over the past year, especially as of late, have you seen any significant changes in PE valuation levels or primary concerns regarding valuation levels?
Private equity firms are seeing the continued impact of three factors which are pushing up valuation levels: (1) a scarcity of what private equity firms see as good deals; (2) lots of 'dry powder' with a number of funds effectively being in a 'use it or lose' it situation; and (3) continued cheap debt. A number of private equity firms have expressed a sentiment that the best assets/companies were sold in 2013 and 2014; as such some view assets being sold in 2015 as not necessarily being best-in-class assets. If this is true, that would explain why in such an environment the limited 'best-in-class' assets now being offered for sale attract a lot of buyers and those buyers are willing to pay a premium. Most private equity firms have five years to deploy committed capital, unless they received an extension of time from their limited partners. So, a fund that closed in 2010 has—roughly speaking—until the end of 2015 to invest. But the commitment can expire. A large number of private equity funds don't use 100% of committed capital, but the temptation is there to use it before the commitment expires. Lastly, cheap debt helps buyers stretch and offer another 'turn' on the EBITDA multiplier (e.g. instead of 9x EBITDA they feel with cheap debt they may be able to justify paying 10x EBITDA). Those factors are pushing EBITDA multiples higher and higher. But, there is a concern is that it may be hard to successfully refinance the debt in the future in a rising rate environment.
What do you anticipate for PE valuations over 4Q and going into next year?
Our best guess—and that's all it is—is that EBITDA valuations will remain high. They may not go much higher, but they are more likely to plateau than decline. The market tends to move along until a shock hits the system. But when that happens EBITDA multiples will decline. However, keep in mind that in 2008/2009, when valuations had come down fast, many owners decided they would rather deal with the pain and hold an investment than sell it at rock-bottom prices. In order for multiples and valuations to decline, you need both external market forces and owners of assets wanting or needing to exit.
With regard to current valuations, what do you view as primary areas of concern for buyers that aren't being heeded as much as they should?
There are two areas that aren't necessarily a grave concern as much as they are 'untested' waters. First, there have been many more instances of both buyers and sellers paying for "reps & warranty" insurance. Instead of tying up funds in escrow, parties are paying for insurance coverage. While there have been claims, it is unclear how much coverage is available if a large number of claims hit at once. Also, there used to be more separate loans (1st lien, 2nd lien, mezzanine…) and lengthy inter-creditor agreements. In the last years the unitranche loan has been favored and some investors are a bit concerned that these loans haven't been tested judicially and in a future downturn it may be unclear as to the rights of the various lenders vis-à-vis the other lenders in the deal. Courts haven't been faced with many lawsuits as lenders prefer to work things out (some would say, 'kick the can down the road'). However, at some point there may be legal disputes and courts will start to provide some bright lines as to how unitranche agreements are interpreted. Neither of these impact valuations in today's market.
Given your heavy involvement in the private equity world, are there any organizations or events that focus on private equity or which are 'must attend' private equity events?
Over the last years, I've attended a great number of events hosted by a variety of organizations. I have found that while there are many solid organizations, many focus on the larger institutional investor sector—venture, PE, hedge funds, etc.—but few are uniquely focused on PE. The one organization that is 100% focused on PE and the middle market is the Association for Corporate Growth. ACG is in its 61st year, having been founded in 1954. Today there are 57 chapters worldwide with 14,500 members. Members consist of PE professionals, investment bankers, lawyers, accountants, valuation firms, interim executive placement firms, executive recruiters, and a host of other professionals who work in the PE and middle-market 'deal community.' ACG has chapters in the U.S., Canada, Europe and Asia. In recent years, ACG has launched a Private Equity Regulatory Taskforce ("PERT") with close to 40 PE firms participating, so that ACG and the middle-market can have a role in shaping the regulatory environment impacting PE. Under Dodd-Frank venture capital firms were exempted from reporting obligations; PE firms were swept together so that a number of middle market firms are treated somewhat like the mega-buyout firms. PERT hopes to reduce the regulatory burden for PE firms focused on the middle market. Given ACG's efforts, ACG has emerged as the voice of the middle market and PE firms focused on that segment of the market. With respect to "must attend' events, ACG chapters host more than two dozen "ACG Capital Connection" conferences throughout the year, while each year ACG Global hosts InterGrowth (held in the U.S.) and EuroGrowth (held in Europe) which many view as the 'must attend' PE networking events of the year.