Pet-sitting businesses
Rover.com
and
DogVacay
have agreed to merge, with Rover purchasing its competitor in an all-stock deal that will combine the two biggest VC-backed startups in the sphere.
Both companies offer platforms that connect pet parents with dog-walkers, pet-sitters, daycare and in-home boarding. The merged company's network will include more than 100,000 sitters across every state in the US and parts of Canada, with plans for more international expansion.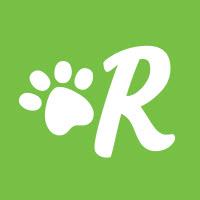 Rover was founded in 2011 when Greg Gottesman, then a managing director at Madrona Venture Group, successfully pitched the idea at a hackathon in Seattle. It's received more than $95 million in funding from investors including Madrona and Foundry Group and was valued at more than $300 million with a $40 million Series E in October.
A year after Rover was born, current CEO Aaron Hirschhorn founded Santa Monica-based DogVacay, which in the years since has raised $47 million from investors including Andreessen Horowitz, Benchmark and Foundation Capital—all of which will now become Rover shareholders with the acquisition. DogVacay was most recently valued at about $142 million with a $25 million round in 2014.
The combined company will operate out of Rover's headquarters in Seattle, with current Rover CEO Aaron Easterly remaining in that role and Hirschborn assuming a seat on the board. The DogVacay website will continue to run for the foreseeable future, but 22 jobs will be eliminated, according to a TechCrunch report.