Big Things
9 big things: Silicon Valley's race to space
December 20, 2020
For a long time, startups and outer space didn't mix. But that has changed over the past couple decades. New technologies have made it easier than ever for young companies to do business in space. And an ecosystem of investors has emerged to provide those companies capital.
Both sides of this equation—the new generation of space entrepreneurs and the venture capitalists funding their stratospheric ambitions—came together this week at a virtual conference hosted by TechCrunch. For my final newsletter of 2020, I tuned in to find out what they think is in the stars for 2021 and beyond.
Up above us all, companies big and small are searching for new ways to turn science fiction into fact. That's one of nine things you need to know from the past week:
1. Moonshots
It has been only 63 years since humankind first sent an object into orbit. For most of those ensuing six decades, there have been serious obstacles to building a business in space. The state of technology meant that mounting any kind of extraterrestrial mission would take many years and cost immense sums of money, leaving governments and major defense contractors as the only real players.
But that has changed over the past decade. In 2010, venture capitalists made just six investments worth $78.3 million across North America and Europe in the space technology vertical, according to PitchBook data. This year, they've made 69 investments worth a combined $4.3 billion.
According to Tess Hatch, an aerospace engineer-turned-investor at Bessemer Venture Partners, the shift is mainly the result of two innovations. One was the creation of the CubeSat, a satellite the size of a tissue box that's much easier, cheaper and quicker to launch than traditional, school bus-sized satellites. The other was the development of new, smaller rockets to send CubeSats into low-Earth orbit.
"It's really limited to entrepreneurs' imagination, what they can launch into space to help benefit life on Earth," Hatch said.
Companies like Capella Space and ICEYE are using small satellites to provide government or private clients with high-resolution imaging of the Earth's surface. Spire deploys sensors on its satellites to monitor weather, track air travel and keep tabs on maritime traffic.
One common theme among these startups is that the data gathered from their satellites is a means to an end. The meat and potatoes of their business is being able to process and analyze that data for customers.
"Most of the time, the solution is not the picture itself," said Rafal Modrzewski, the CEO of ICEYE. "The ultimate power is in delivering the information that the user really needs."
Others are deploying CubeSats for the purpose of communications. Swarm Technologies is using satellites to form a communications network for the internet of things, while Kepler Communications is focused on network connectivity.
The most ambitious networks of communications satellites, though, aren't being built by traditional startups. Both SpaceX and Amazon are in the process of developing and launching constellations of thousands of different small satellites with the aim of providing internet access to unserved and underserved communities.
The presence of those two goliaths is a useful reminder. Yes, it's easier than ever for a startup to break into space and take on much larger, wealthier companies. But "easier than ever" is not the same as "easy."
"I'm probably one of the most pessimistic people in regards to new companies," said Chris Boshuizen, an operating partner at venture firm DCVC who also co-founded Planet Labs. "The space market is not that big, and new ideas are really hard to come across. There's a lot of cool space technology, but is it paired with a market that makes sense?"
The proliferation of satellites in low-Earth orbit is also creating another, more literal obstacle that was a hot topic of conversation this week: space debris.
It's a relatively simple concept. A lot of stuff has been sent into orbit over the past 63 years. Much of it is still up there—including some objects that have already shattered into hundreds or thousands of pieces of debris, each of which is now hurtling its way around the Earth at more than 26,000 miles per hour. At that speed, even a speck could do critical damage if it collides with a satellite.
Nearly every executive and investor who broached the topic this week expressed real concerns that low-Earth is already becoming dangerously crowded.
"Space debris is a huge problem," said Kepler CEO Mina Mitry. "And it's not just space debris, [low-Earth orbit] is increasingly becoming a congested environment where you've got many different operators—your satellites may have to do maneuvers to avoid other active satellites. … It's going to be a community effort. It won't be a single source or user that gets the problem solved."
But the enormously exciting things that can be accomplished in space will always appeal to a certain kind of dreamer. In 2021, NASA is planning the first test launch of its Artemis program, which aims to take astronauts to the moon by 2024. Lockheed Martin is currently developing Lucy, a probe that will venture out to the Trojan asteroids near Jupiter, where it hopes to find new clues about the origins of our solar system.
And venture-backed startups are dreaming big, too. Peter Beck, the CEO of launch specialist Rocket Lab, said his company is planning a mission to Venus that will aim to confirm
a recent controversial discovery
of phosphine, a chemical imprint in the Venusian atmosphere that could be a sign of life.
"We're going to go to Venus as a private mission and look for life," Beck said, his excitement apparent. "2023 is when we're going to head on up there and see what we can find."
Building a business in space is still an expensive and time-consuming endeavor. But there's more capital out there than ever before. And much more capital might be needed if the industry is to reach its true potential.
"The world always needs more space investors," said Mike Collett, the founder of Promus Ventures. "So just dig in."
2. Online espionage
The cybersecurity industry is in a tizzy after a major assault on a series of US corporations and government bodies. SolarWinds, the company at the center of it all, was owned by private equity firms Thoma Bravo and Silver Lake before a 2018 IPO. Both firms retained stakes in SolarWinds as a public company. But on Dec. 7, less than a week before the breach of SolarWinds was revealed, the two firms combined to sell off about $286 million worth of shares in the company.
3. Settling scores
Robinhood agreed to pay a $65 million penalty to settle charges brought by the SEC that the retail trading specialist misled customers between 2015 and 2018. At issue was how the company said it made its money, allegedly failing to mention that it sold the order flow for its users' trades to outside trading firms. The SEC also reached a settlement this week with Luckin Coffee, as the Chinese company agreed to pay $180 million to resolve charges that it fabricated hundreds of millions in retail sales.
4. Formula One fundings
On the same day as the final race of the 2020 Formula One season, third-place finisher McLaren Racing announced a strategic investment from MSP Sports Capital that values the iconic racing team at £560 million (about $757 million). A day later, Codemasters—the developer of the official F1 video game and other racing games—agreed to sell itself to Electronic Arts in a $1.2 billion deal, a bid that topped a prior offer from fellow game developer Take-Two Interactive.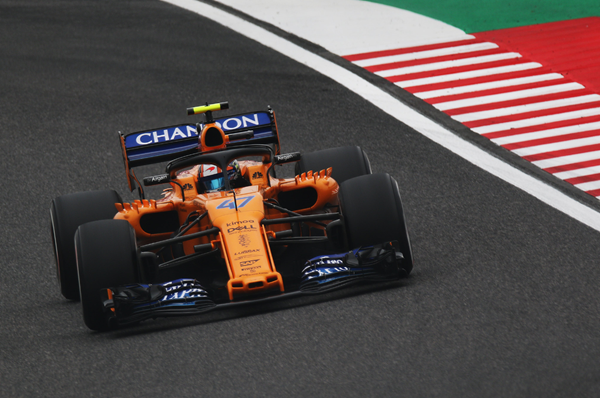 5. Wish underwhelms
Maybe the market had a little hangover from the festivities of DoorDash and Airbnb's IPOs. Wish, the operator of a discount shopping platform, saw its share price decline more than 16% during its first day of trading, a sharp contrast to the sort of first-day pops that have become expected for tech unicorns during recent months. Still, after a better next two days, Wish closed the week with a market cap of over $13.8 billion, compared to a final private valuation of $11.2 billion.
6. Marketplaces
The past week brought major news from a pair of startups operating different kinds of online marketplaces. Coinbase, which of course runs a cryptocurrency exchange, filed to go public, adding to what should be another crowded IPO docket in 2021. And StockX, which runs a marketplace for shoes, streetwear and other items, raised $275 million at a $2.8 billion valuation, more than doubling its prior valuation.
7. Aviation innovation
Supersonic aircraft developer Boom Technology raised $50 million this week at a valuation of more than $1 billion, Bloomberg reported, adding to the war chest for a company that aims to bring back Concorde-style air travel to the masses. At Blade Urban Air Mobility, the operator of a helicopter taxi service, the mode of travel is a bit different. But the valuation isn't far off: The company agreed to go public via SPAC at an $825 million valuation.
8. Chatting
Discord, the chat app that began as a tool for gamers, is continuing along its impressive growth curve. The company was reportedly valued at $7 billion in a new funding round unveiled this week. That would double its $3.5 billion valuation from June, which in turn came close to doubling a $2 billion valuation from 2018, according to PitchBook data. Another prominent name in the world of chat was in the news, albeit due to a smaller dollar amount: Slack revealed it will have $50 million to work with for its second venture fund.
9. Pup-lick debuts
BarkBox, which operates a subscription service for dog treats, dog toys and other canine paraphernalia, agreed to go public this week in a SPAC merger that will value the company at $1.6 billion. Its planned ticker symbol? BARK. About two weeks ago, Petco filed to go public and revealed plans to list under a similar symbol: WOOF. Finally, when I ask random dogs on the street what stocks I should buy, they'll be able to give me an answer.