Media
As games resume, sports media tries to rebound from advertising 'wasteland'
July 13, 2020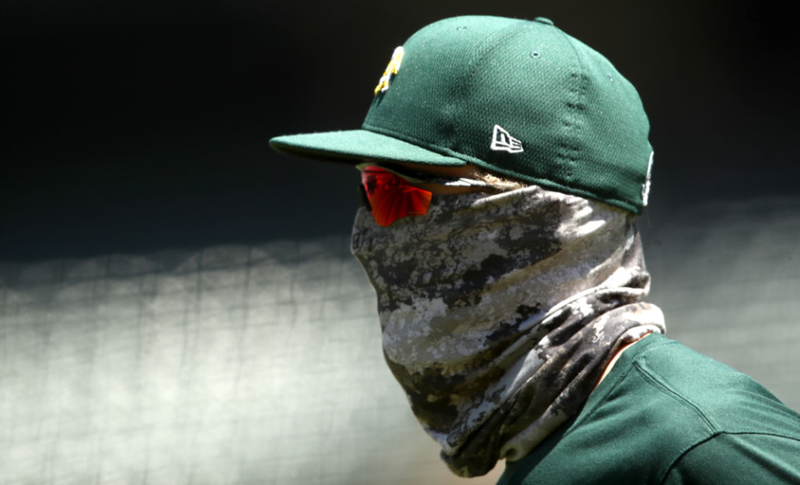 The COVID-19 pandemic has put live sports in the US on pause for more than four months, creating an unexpected challenge for sports media companies that were searching to find viable business models. But with MLS returning last week, MLB beginning a 60-game season July 23 and the NBA returning July 30, there will soon be an avalanche of games to cover, unless the now-surging virus prompts another shutdown.
The last few months have already resulted in lost advertisers, layoffs, sudden shifts in strategy and other cost-cutting measures at
Sports Illustrated
and
The Athletic
, two of the industry's biggest names—one an iconic brand that dates back 66 years, the other a brash newcomer that has emerged as perhaps sportswriting's best hope for a sustainable future.
The moment marks the first real stress test for The Athletic, which has rocked the sports media world in recent years by poaching writers with huge followings across the US and Europe. And at Sports Illustrated, it's just the latest dramatic moment of transition after ownership turnover, prior job cuts and a new digital-first strategy.
'Tremendous growing pains' at SI
Last year, a media investment group called Maven paid $45 million to acquire Sports Illustrated's licensing rights from private equity-backed
Authentic Brands Group
, which had purchased the brand from longtime owner Meredith for $110 million a few months prior. Under the direction of CEO James Heckman, a veteran sports-media entrepreneur who founded Maven in 2016, the company planned to boost revenue by creating more video content and hiring an army of independent contractors to complement SI's long-form storytelling and print product.
Before the onset of the pandemic, Maven expected to turn a profit in 2020, according to Heckman. When the NBA, MLB and other sports leagues went on hiatus, though, SI's usual coverage areas vanished.
The site has done its best to adapt, Heckman said, writing more cultural and historical stories and focusing more than ever before on forward-looking content areas like the NFL draft and college recruiting. But it hasn't been enough to stop an advertising exodus.
"March through August was a wasteland," Heckman said in an interview last month." A lot of advertisers just exited the sports advertising arena."
In June, the company reduced its annual revenue forecast from about $160 million to around $115 million.
The strategy shift and ensuing pandemic have also led to job cuts and controversy. SI laid off about 40 workers last October, then trimmed another 9% of its staff and instituted temporary 15% pay cuts in March, citing a steep drop in advertising revenue due to COVID-19. In April, Heckman drew the ire of the SI Union
for the controversial firing of soccer writer Grant Wahl
after Wahl accused management of using the pandemic as an excuse to permanently cut Wahl's annual compensation, which was roughly $350,000, beyond the pandemic.
"We're going through tremendous growing pains teaching people who have been running the wishbone for the last 20 years on how to run the spread offense," Heckman said, using an industry-appropriate football metaphor.
Rapid growth stalls at The Athletic
The Athletic's model is based on subscriptions rather than advertising. Before the pandemic, the company's plan of enticing readers to pay up to $60 annually for largely ad-free sports news appeared to be working.
Last July, co-founders Mather and Adam Hansmann told Bloomberg the company would soon eclipse 1 million subscribers and that they expected to turn a profit by the end of 2020. And in January, The Athletic reached a $500 million valuation with a Series D round led by
Bedrock Capital
, taking its VC fundraising total to $130 million, according to PitchBook data.
"I was very skeptical at first with The Athletic," said B.J. Schecter, a former executive editor at Sports Illustrated who is now a sports journalism professor at Seton Hall University in New Jersey. "I have a lot of friends, including my old boss at SI, who work there, and so I took some heat for questioning their business model. … But they've managed to, unbelievably, get more investment and produce some really good stuff."
During the pandemic, that's taken the form of an array of retrospective content, including a focus on "oral histories" where numerous players and coaches recount a famous sporting event. The Athletic has also played up the silly side of sports. For instance, Seattle Mariners beat writer Corey Brock recently went in-depth on the night the team's mascot broke his leg in 1995 by slamming into the outfield wall on roller skates while pulled by an ATV.
The Athletic hasn't seen an onslaught of canceled subscriptions, according to sources. But there have been other signs of struggles. In June, The Athletic laid off 46 people, or roughly 8% of its staff, and instituted pay cuts of at least 10% for most other employees through the end of the year. The company didn't respond to multiple requests for comment for this story.
To boost the bottom line, Schecter hypothesized that The Athletic might put more emphasis on developing local partnerships and selling more advertising for its podcasts once sports return. Despite the downturn, he remains bullish.
"One thing that The Athletic has shown is people are willing to pay for good content," he said. "You look at the number of subscribers and they're up somewhere around 1 million. I think they're not even close to their ceiling right now."
The video debate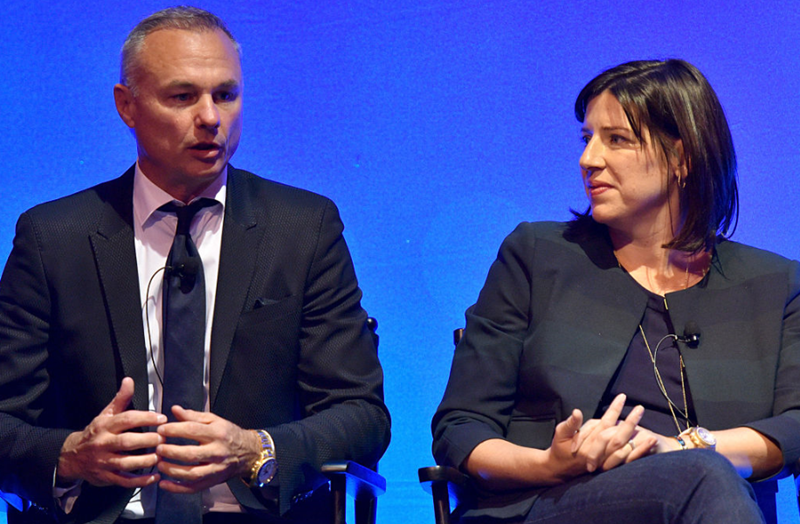 SI hopes that both sports and its advertisers will return by Q4, though any uptick in ad money will likely be moderate. However, their overall bottom line could benefit from projections that digital ad spending in H2 2020 is expected to increase from the same period year-over-year,
according to a June survey from the Interactive Advertising Bureau
. In the meantime, Heckman said the company will continue to focus on upping video advertising revenue, which can pull in seven to 10 times the traffic of a typical programmatic display ad.
SI is also offered a bit of a cushion by Maven's larger media portfolio. The company owns TheStreet, a financial news website founded by "Mad Money" host Jim Cramer, which has nearly doubled monthly revenue during the pandemic and the ensuing market turmoil. It also owns Yoga Journal, the History Channel's website and a host of other media brands.
"Our finance revenue is paying for our sportswriters right now," Heckman said.
The idea of a pivoting to video has a fraught history in digital media, particularly sports media. That strategy didn't work for Fox Sports, which lost 88% of its audience after laying off virtually its entire writing staff in 2017. And it didn't work for The Athletic, which hired "60 Minutes" veteran Armen Keteyian to lead its video push in 2018, only to later abandon the strategy and get rid of its video staff in its recent round of layoffs.
Schecter, the former SI editor, is among the skeptics about SI's new plan.
"It's very expensive to produce good video," he said. "It's not going to work. They are going to run out of money, declare bankruptcy, and it's going to be sold in bankruptcy. It's going to get ugly."
Heckman pushed back against such predictions, arguing that the scale of his plan is part of why Sports Illustrated's business model will work where others have failed. The size of Maven's portfolio—combined, its sites pull in around 150 million monthly visitors—allows it to rely on direct relationships with major advertising agencies, unlike smaller media brands that have to share digital ad revenue with tech giants like Google.
"I realize the improvements that needed to be done, the obvious changes in the business model. New York executives were afraid to make them," he said. "Old-school media were afraid of being criticized. … They don't want to do the right thing for investors. They don't want to do the right thing for employees. They just care about their personality and having people like them."
Note: This article was updated on July 20 to correct that Wahl's total annual compensation was $350,000, not his salary, and to clarify that he said SI management used the pandemic as an excuse to permanently cut his pay, not just during the pandemic. Wahl has said he would've agreed to a 30% pay cut during the pandemic.
Join the more than 1.5 million industry professionals who get our daily newsletter!