Startups and trends to watch from CES 2018
By Anthony Mirhaydari
January 12, 2018
After returning from the high desert of Las Vegas and rehydrating in the cool, humid air of my native Seattle, I've had some time to decompress and reflect on my first-ever CES experience. The big-budget presentations from the media-only days on Sunday and Monday—especially Toyota's splashy event. The larger-than-life displays in the main exhibition halls. The power outages. The ubiquitous giant prize-filled, voice-activated Google "gumball machines."
But the Eureka Park area, where all the startups clustered, was the highlight for me. Located in the lower floor of the Sands Expo and Convention Center next to The Venetian and set up like an international village, groups of companies from France, South Korea, the Netherlands and more represented the new and the fresh.
A number of startups connected to Samsung's incubator program caught my eye. As a parent of three, the use case for Brush Monster from Kitten Planet resonated: It's an AR toothbrush and app for kids that makes cleaning teeth a game, killing germs and ensuring they actually brush for the full two minutes. (Parents, you know what I'm talking about.)
Lululab's Lumini was cool, too, using AI technology to scan your face, upload the data into the cloud and deliver customized skin care recommendations.
My treatment? A moisturizing textile mask. It felt amazing.
But what other companies should you keep an eye on? For some perspective, I dropped into the Startup Spotlight event at the Las Vegas Convention Center on Wednesday to hear from Gregory Borchardt (co-founder and managing partner, Caerus Ventures), Jason Costa (entrepreneur-in-residence, GGV Capital), and John Vaskis (VP of sales at Indiegogo) for more.
Here are their highlights:
Gregory Borchardt, Caerus Ventures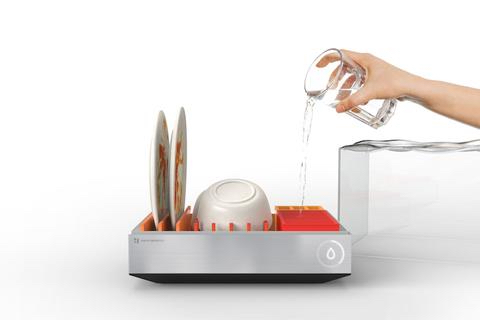 Borchardt noted that he remembers the first year CES hosted Eureka Park and has seen the area grow exponentially from just 30 companies to more than 1,000 now. He also believes it's where the heart and soul of CES is found, since "innovation is what drives our industry."
"With all due respect to the global behemoths—Sony can only sell so many TVs, after all—it's where you can see trends emerging," Borchardt said. He described repeatedly seeing one or two companies unveil something and then watching the idea grow until it occupies a full category or section of the floor with two dozen companies.
His thematic takeaway from the show was the battle between Amazon's Alexa and Google's Assistant—and startups caught in the crossfire. Not only are they trying to find an edge in a crowded market of smart, voice-controlled devices, but they need to decide: Will they be platform agnostic or pick a winner?
He also highlighted the lack of a presence by Apple—a perennial CES no-show—and is interested to see how Cupertino fights back to keep Siri relevant.
His fav from the show floor? The tankless water heater and counter-top connected dishwasher from Heatworks, which uses Ohmic Array Technology to excite the trace minerals in water to rapidly heat it without traditional metal elements that can rust and scale over time. The VC-backed company, which is based in South Carolina, closed a $4.5 million round from frogVentures and others in October at an estimated valuation of $29.5 million.
Borchardt also lauded the growth in international startups, flagging the plethora of French companies on display.
Jason Costa, GGV Capital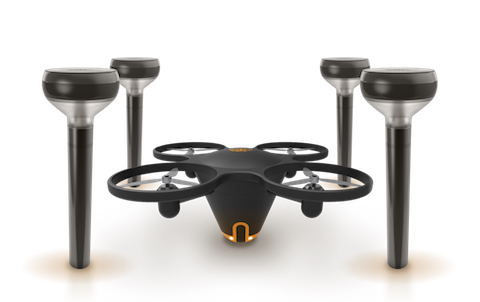 Costa was enamored of robotics and drones and echoed Borchardt's observation of the focus on voice control. He noted that the "modality of input control is changing from finger and display multi-touch to natural speech" and that functionality will evolve rapidly. Costa said that it's not just about a "speaker on the counter you can talk to, but an assistant that will follow you around the house."
He sees this as addressing a looming labor crunch—especially in China, where his firm is actively seeking and managing investments, as working-age populations peak.
Costa's other observations included a desire by the smart home industry to figure out how exactly to interface with homeowners. Is it via mobile apps? A dedicated screen? He said he wished Apple would do something to integrate its HomeKit platform with televisions, creating a "control panel" with its tvOS software. He highlighted Wink's efforts with the Wink Relay to make light switches the control nexus, since electricians tend to place these in key, centralized locations in living areas when homes are first wired.
His favs from the show? The Keecker robot, which includes a projector built into a mobile assistant, and Sunflower Labs' Home Awareness System, which uses smart lawn lights and a drone to dynamically respond to perimeter alerts. (When the smart lights detect movement, the drone is sent to the area and activates its camera to send footage to the homeowner's phone.) Keecker has raised around $2.6 million to date from seed crowdfunding, and accelerator/incubator rounds. Sunflower Labs joined the All Turtles accelerator last May after raising $2.1 million in a seed round in November 2016.
John Vaskis, Indiegogo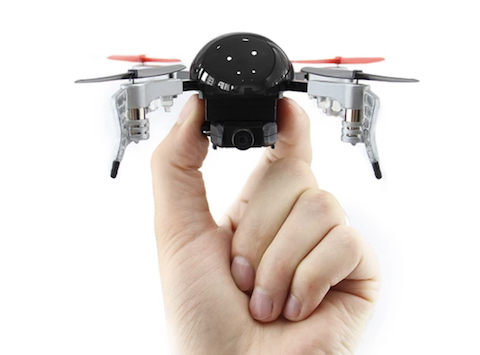 Vaskis joked that his insights would be biased given Indiegogo's presence on the floor of Eureka Park. But he agreed with the insight that voice control was the key thematic takeaway, noting that the technology was increasingly "leaving the house via projects like Speak Music's Muse, bringing functionality into the car or into portable form factors."
Muse is, of course, an Indiegogo project. Vaskis touted Indiegogo's focus on partnering with entrepreneurs to help with everything from design, prototyping and manufacturing, as well as arranging retail partnerships rather than just providing access to crowdfunding capital.
His highlight was the Micro Drone 3.0, a follow-up to the Torquing Group's original Zano drone project from 2014 that
failed in spectacular fashion
. The effort is being led by Vernon Kerswell of Extreme Fliers, a London-based micro drone manufacturer that purchased the assets of the original Indiegogo campaign from Wales-based Torquing for less than $140,000.
Read all of of our CES 2018 coverage here.