The 11 most valuable VC-backed fintech companies in the US
October 20, 2017
Last month, we put together a valuation-based ranking of the
top VC-backed companies in the US
. Noticing two of the top 14 companies—Stripe and SoFi—are in the fintech industry, we decided to take a closer look at the space.
Since the beginning of 2015,
US-based fintech startups have pulled in roughly $19 billion
across more than 1,400 deals with VC participation, per the PitchBook Platform. The companies we've listed below are responsible for securing a good chunk of that capital.
Here's a breakdown of the 11 most valuable VC-backed fintech companies in the US: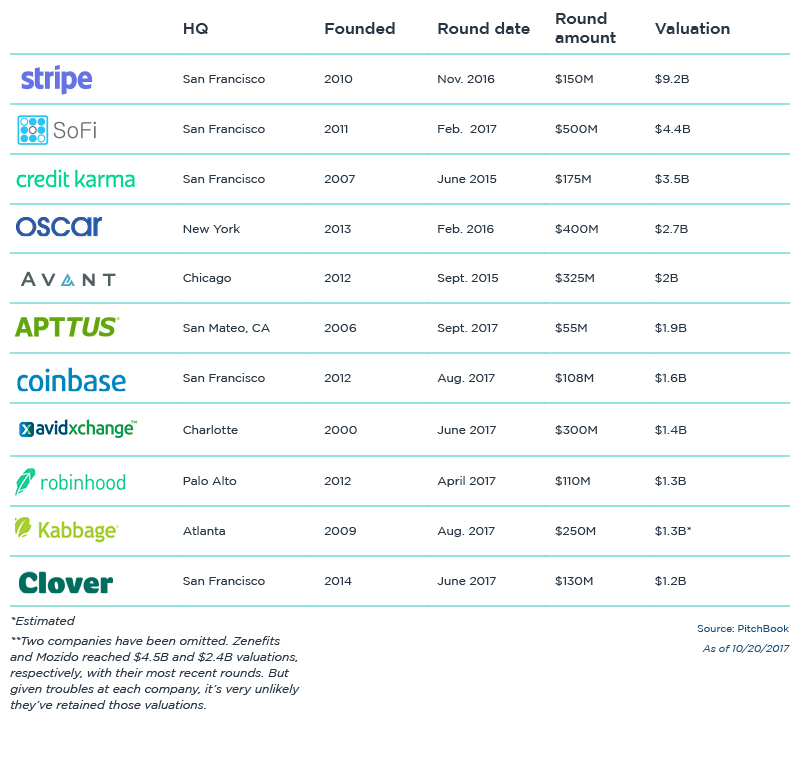 (This post was updated on 11/9)
Related content: Startup Nation: The most valuable VC-backed company in each state