The current state of U.S. private equity in 10 charts
January 29, 2016
The buyout cycle has begun to slow, and last year was a turning point.
Our recently released 2015 Annual U.S. PE Breakdown is a thorough recap of all the private equity trends you need to know, covering dealmaking activity, deal multiples & debt levels, exits, fundraising and more. But not everyone has the time to read through a packed 20-page report, so we pulled 10 of the top charts featured in the breakdown for a visual summary of U.S. private equity last year.
To get access to the full report, click here.
1. U.S. PE activity by year
2014 may well remain a peak for some time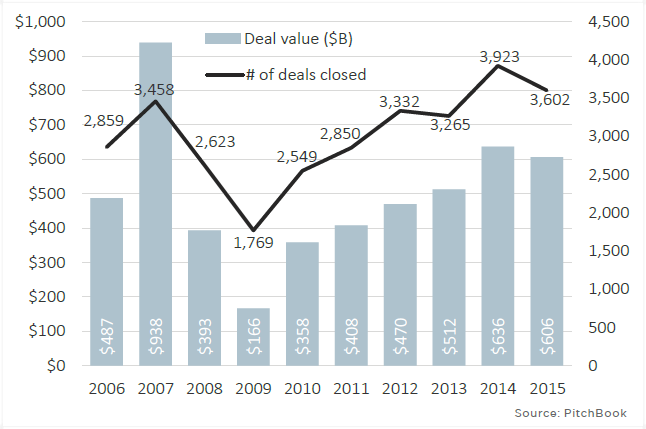 2. U.S. add-on % of buyout activity
Add-ons hit a record percentage of total buyout activity last year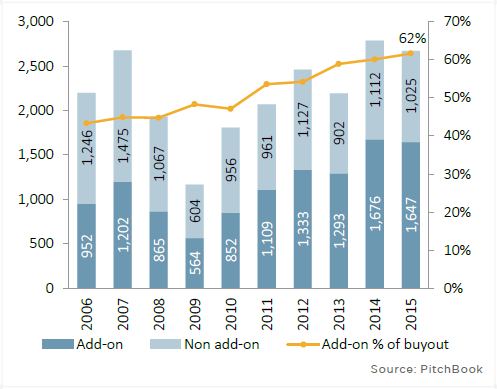 3. U.S. PE deals ($) by deal size
Mega-deals came back in a big way in 2015, resurging to proportions unseen for years
4. Median EBITDA multiples for U.S. buyouts
Multiples slid last year, but competition for quality could slow the decline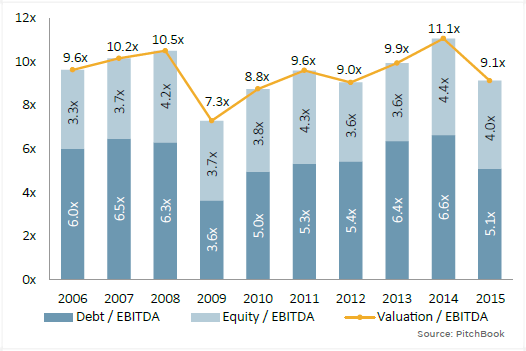 5. U.S. PE exits by year
2015 closed at a new high for total value of PE-backed exits, an immense $321 billion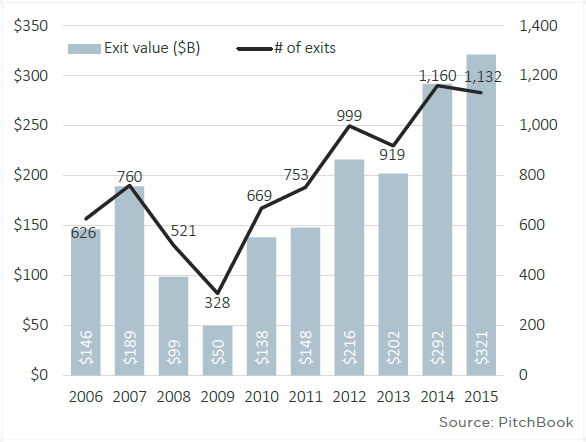 6. Median U.S. exit size ($M) by type and year
At $240M, corporate buyers were happy to pay up in 2015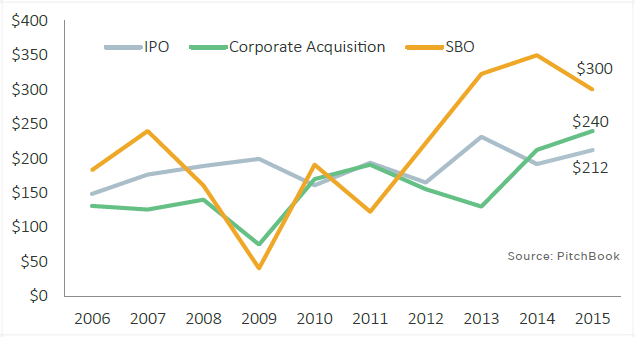 7. U.S. PE investment-to-exit ratio by year
The 1.7x ratio demonstrates just how much of a seller's market 2015 was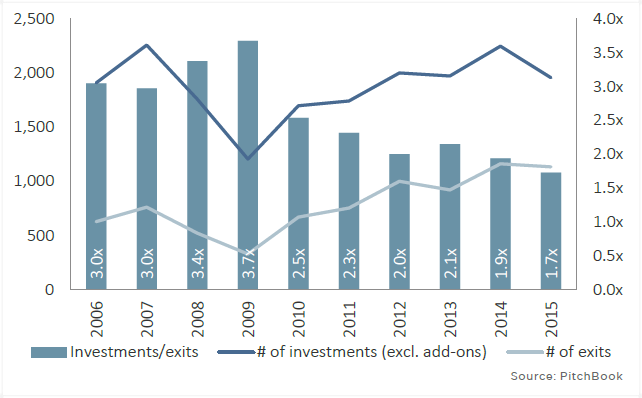 8. Time to close U.S. PE funds (months)
LP interest in PE vehicles remains quite high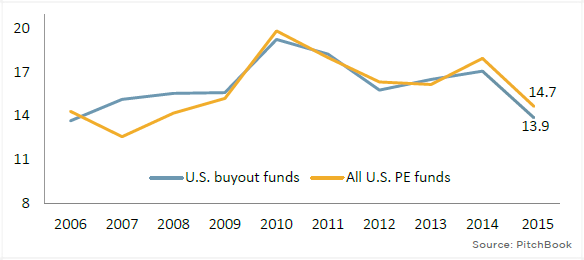 9. Median U.S. fund size ($M)
Fund sizes hint at more targeted strategies and plentiful dry powder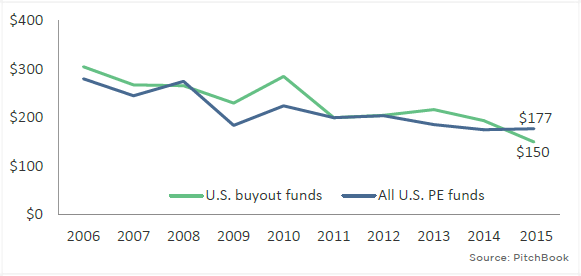 10. U.S. PE funds (#) hitting their target
Fundraisers are picking their targets more carefully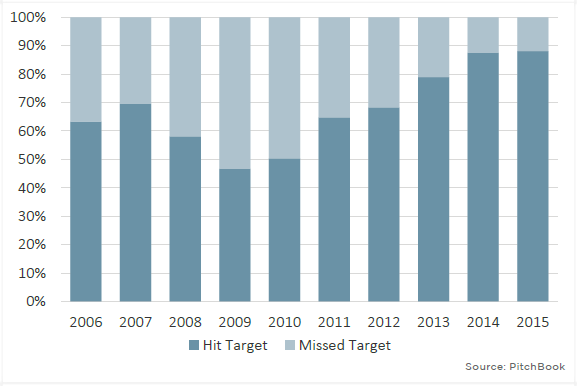 Interested in this data? Contact us today to see how the PitchBook Platform can your help business. And get free access to all of our reports by clicking here.