The state of M&A in 10 charts
February 20, 2018
M&A activity in North America and Europe added up to $2.93 trillion in 2017, marking the fourth straight year of at least $2.9 trillion in total deal value. Deal count decreased nearly 17% YoY, but multiple factors converged to drive median deal size up to $40 million for the year, a 33% increase over 2016.
Our 2017 Annual M&A report provides the analysis behind these data points as well as insight into trends of all types, including which sectors saw the biggest growth and how specific macroeconomic factors affected the industry. Here are 10 key charts from the report, which is available to download in full
here
:
Corporate cash reserves & ballooning PE fund sizes boost sustained deal value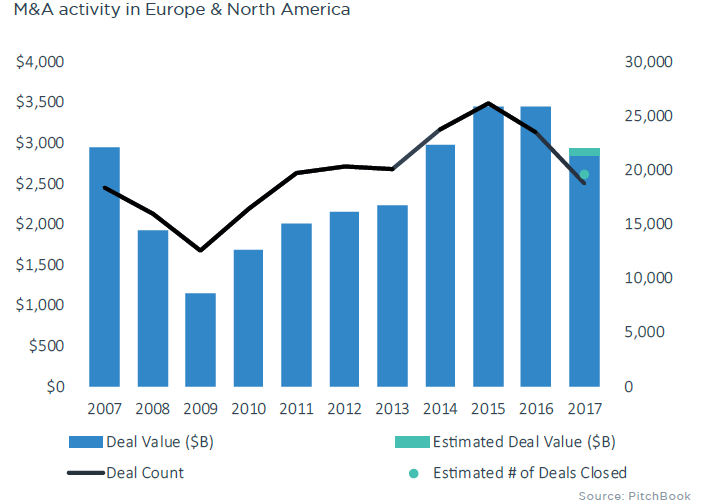 Macroeconomic factors contribute to M&A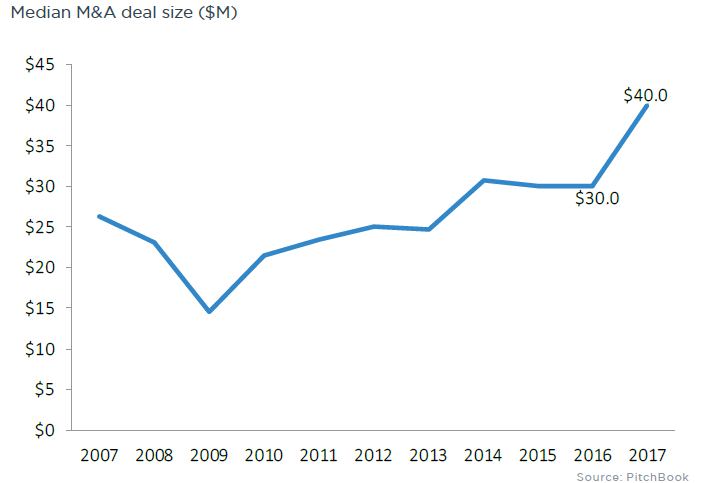 Buyers are tapping the brakes as they incorporate recent acquisitions into existing operations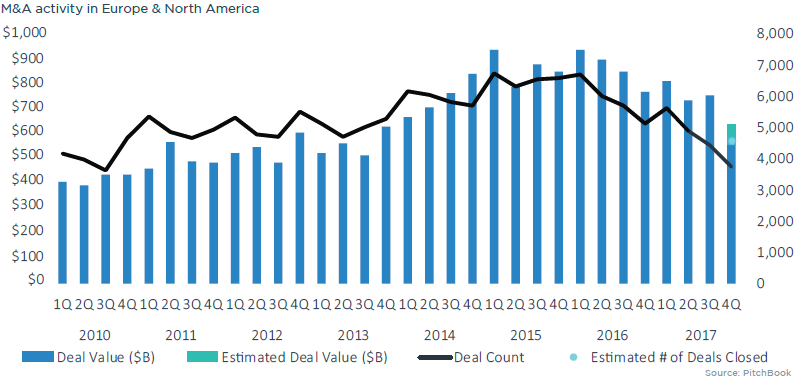 M&A in North America declines by 16% YoY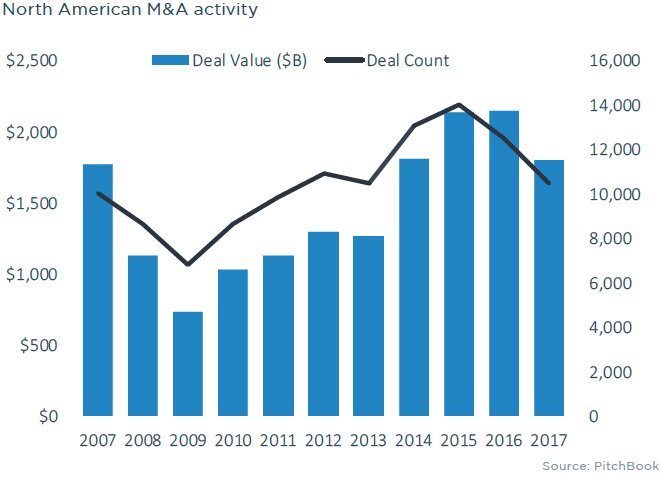 In Europe, M&A value fell by 19%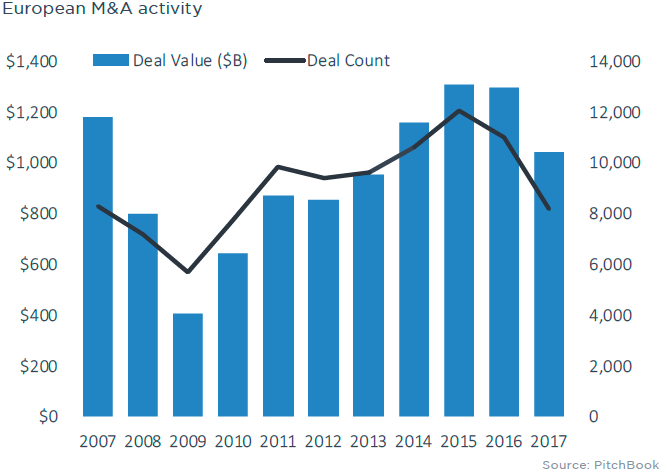 Multiple factors are driving IT's relative popularity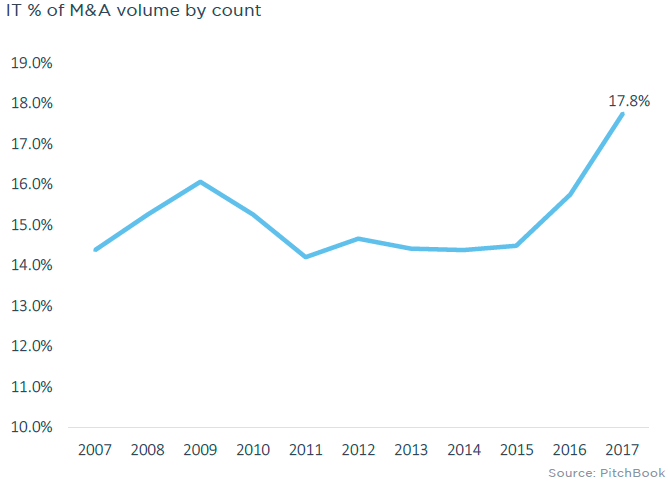 Lower middle market accounts for smaller portion of deal value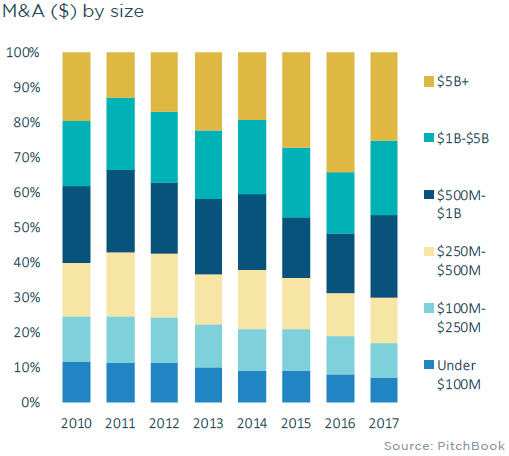 Deal size inflation is more evident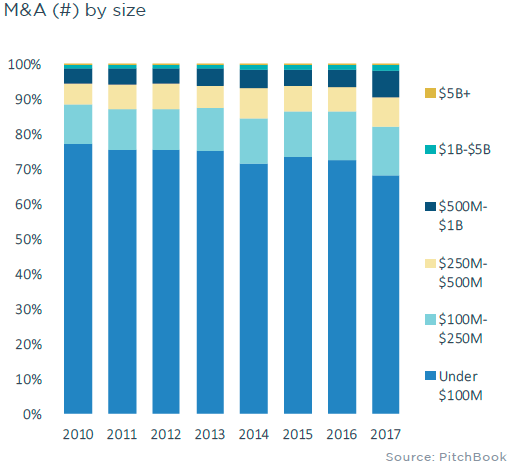 Cross-border M&A is in vogue as of late, particularly in Europe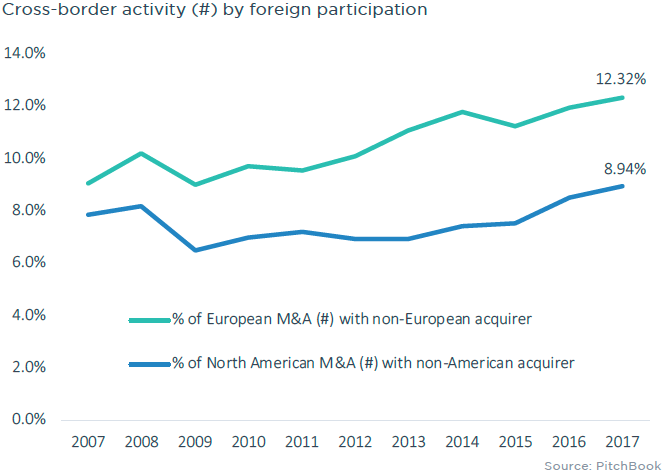 More than one-fifth of M&A targets have institutional backing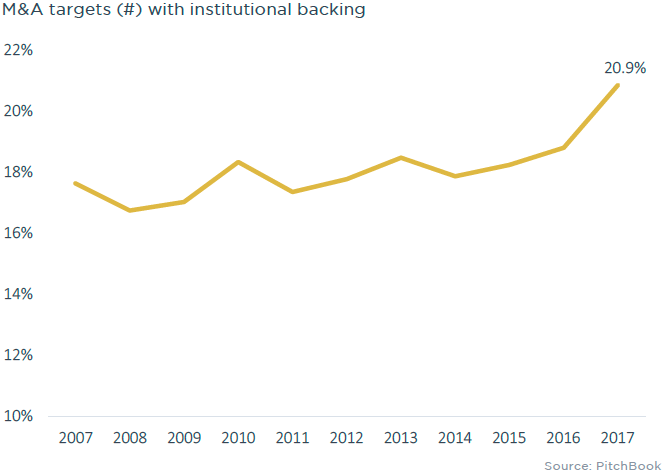 Looking for more details? Check out the full PitchBook 2017 Annual M&A Report.