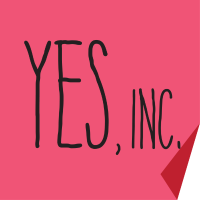 Last week, Twitter (NYSE: TWTR) announced the acquisition of Yes and appointed the company's CEO, Keith Coleman, as VP of product—making Coleman the first person to fill the position at the struggling social media megalith in about a year. The hitherto-unknown startup's half dozen other staff members will follow Coleman to Twitter.
Yes was the creator of several social apps that sound sort of Twitter-y, including Frenzy, used to make plans with friends, and wyd, a place to post status updates. The company plans to eliminate these and its other apps as part of the deal.
Until 2016, Twitter had been a relatively aggressive acquirer, according to the PitchBook Platform, with over 50 deals on the books. But as the company's market cap has declined, so has its appetite for buying up smaller companies. This year, Twitter's acquisitive behavior has been limited to the purchase of Honest Work in April and a reported $150 million deal for Magic Pony in June. Paired with the October shuttering of previous acquisition Vine, the downturn in deal flow seems to represent a renewed focus on the company's core product.
While the purchase of Yes may contradict that trend, it helps confirm another: A recent spate of acquihires among tech companies willing to pay top dollar for engineering talent, particularly in order to spearhead product development in areas like AI.
Twitter's current issues are well known, including the company's difficulties with reining in abuse on its platform. If bringing aboard Coleman was done with an eye toward solving that particular problem, Twitter's move may end up mimicking Pinterest's acquihire of Curator founder Daniel Nordh in April to serve as lead product designer. As Pinterest co-founder and CEO Evan Sharp told Fortune at the time of the deal, "Building the world's catalog of ideas for every interest requires deep empathy with people all around the world."
That sort of attitude could go a long way in Twitter's quest to retain its place as a social media giant—and toward making the company a more appealing acquisition target in its own right after some much-publicized challenges.