Untangling the Trump administration's private equity ties
March 28, 2017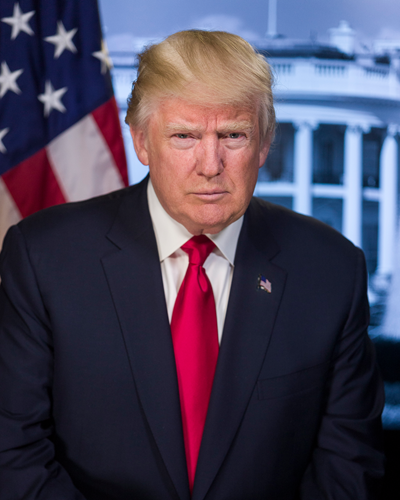 Donald Trump won over many a working-class voter on his way to becoming the 45
th
US president. Trump has also made many friends in the private equity industry since being elected, filling his cabinet with some of the industry's most prominent names.
On the surface, it's an interesting contrast after Trump promised during his presidential campaign to peel back the carried interest tax deduction that allows GPs to receive a tax break on realized investments. And closing the loophole would have enormous consequences for PE firms.
Electing private equity execs is complicated, too, since employees entering the executive branch of government are often required to divest their financial interests to avoid ethics violations in accordance with the US Constitution's Emoluments Clause.
Since being elected, Trump has been mum on eliminating the carried interest tax break, and as of this week, his cabinet had about 20 confirmed members. Earlier this month, an Associated Press story estimated that more than 500 sub-Cabinet level positions in the administration remained unfilled.
But there are already a handful of current and former private equity bigwigs that hold policymaking roles within the administration and will help shape the 45
th
president's economic policy:
Stephen Schwarzman: Chairman of the President's Strategic and Policy Forum

Schwarzman has been tasked with chairing a forum that will advise the president on economic matters. The PE icon has made a fortune as the chairman and CEO of Blackstone, and he's also been a vocal opponent of overturning the carried interest deduction, comparing President Obama's 2010 plan to close the loophole to when "Hitler invaded Poland" (later apologizing for the analogy). A managing director at Lehman Brothers before co-founding Blackstone in 1985, the 70-year-old is the wealthiest man currently in private equity, with a net worth of $11.9 billion, according to Forbes.
Wilbur L. Ross, Jr.: Secretary of Commerce

Dubbed "the king of bankruptcy," Ross is the founder of New York-based buyout shop WL Ross & Co., which was acquired by Invesco in 2006. To avoid conflicts of interest, he has resigned from the firm and divested at least 80 holdings, according to The New York Times. In October, the industry veteran said at a tax policy forum that PE investment managers would indeed be forced to pay a higher rate under Trump's plan.
Kenneth Juster: Deputy Assistant to the President for International Economic Affairs and Deputy Director of the National Economic Council

Juster, most recently a partner at Warburg Pincus, was tapped by the Trump administration to oversee international economic policy. The former US Under Secretary of Commerce during President George W. Bush's tenure has also served as a director on Bridgepoint Education's board, an executive VP at salesforce.com, and had two stints at law firm Arnold & Porter, among other roles. Juster resigned from Warburg to take the White House job as the President's representative and lead US negotiator for the annual G-7, G-20, and APEC Summits.
William Hagerty: Ambassador to Japan

After months of speculation, Trump last week nominated Hagerty as the US Ambassador to Japan. If confirmed by Congress, Hagerty will replace Caroline Kennedy, who's served in the role since 2013. Hagerty took a leave of absence in July 2016 to serve on Trump's Presidential Transition Team. During the George H.W. Bush administration, he joined the White House staff with assignments in international trade, commerce, treasury, defense and telecom. A Tennessee native with extensive business ties in Japan, Hagerty is a co-founder and managing director at Hagerty Peterson, a private equity firm established in 1997 with offices in Nashville and Chicago.
Tom Barrack: Chairman of Inauguration Committee

Barrack has emerged as a sort of power broker for Trump, even setting up a meeting between the president and actor Leonardo DiCaprio to discuss climate change. Barrack has served as Deputy Undersecretary of the US Department of Interior under the Ronald Reagan administration, and as an economic and national security adviser to Trump, with whom his relationship goes back decades. He is the founder and executive chairman of Colony Capital, a real-estate focused buyout house that merged with Northstar Asset Management and NorthStar Realty Finance to form Colony Northstar (NYSE: CLSN) in January.
Betsy DeVos: Secretary of Education

Vice President Mike Pence broke a 50-50 tie in the US Senate last month to confirm DeVos, a longtime Republican donor, as secretary of education after a contentious confirmation hearing. A co-founder of Michigan-based The Windquest Group alongside husband Dick DeVos, she served as chairman of the family office from 1993 to 2016 before joining the Trump administration. DeVos agreed to divest a number of assets, many private equity-related, upon the appointment.
Other notables with PE connections
Gary Cohn, a registered Democrat who donated to Hillary Clinton's presidential campaign, left his post as the president and COO at Goldman Sachs to become the Director of the National Economic Council. To avoid conflicts of interest, Cohn sold out of any private equity and hedge fund investments with the bank. In his new role, Cohn will play a major role in shaping tax reform, infrastructure and financial regulation.
Trump's decision to tap Jay Clayton, a former Sullivan & Cromwell partner, to head the Securities and Exchange Commission was met with resistance. According to The Washington Post, a group of progressive organizations are set to challenge Clayton's nomination, claiming that the lawyer has spent his entire career representing the very institutions the head of the SEC chairman is responsible for policing. Clayton's practice focused on public and private M&A transactions.
Trump has reportedly been considering Cerberus Capital Management co-founder and CEO Stephen Feinberg, a Trump donor, to conduct a review of the US intelligence community, a move that would allow the 56-year-old to "streamline 17 separate agencies, a roughly $70 billion annual budget and tens of thousands of employees," per Reuters. No formal announcement has been made.
DJ Gribbin, Special Assistant to the President for Infrastructure Policy, previously served as the head of government advisory for Macquarie Capital, the private investing arm of Australia's Macquarie Group. He was most recently the national director of strategic counseling at HDR and has served as general counsel for the US Department of Transportation.
Jeremy Katz, formerly a managing director at GCM Grosvenor, now serves as Deputy Assistant to the President and Deputy Director of the NEC. Another alumnus of the George W. Bush administration, Katz served as a senior policy advisor under Commerce Secretary Donald Evans. He'll report to Cohn in his new role.
Trump appointed Adebayo "Bayo" Ogunlesi, chairman and managing partner at Global Infrastructure Partners, as a member of the Schwarzman-led Strategic and Policy Forum.
Labor secretary nominee Andrew Puzder withdrew his name from consideration, as did Navy secretary nominee Philip Bilden, a former partner at HarbourVest Partners, and Army secretary nominee Vincent Viola, the billionaire founder of Virtu Financial, a former Silver Lake portfolio company. Bilden and Viola both cited existing business ties (Viola owns the NHL's Florida Panthers) as their reasons for dropping out. Puzder opted out after a tape surfaced of his ex-wife telling Oprah that he threatened her. He's since stepped down from his role as CEO of CKE Restaurants, the Roark Capital-owned parent company of chains like Hardee's and Carl's Jr.
Join the more than 1.5 million industry professionals who get our daily newsletter!