TPG and MBK Partners are among those preparing bids for Hutchison Global Communications, a fixed-line phone unit of Hutchison Telecommunications Hong Kong (HKG: 0215), in a sale process that could value the division at between $1.5 billion and $1.9 billion, per Reuters. The Hutchison properties are currently controlled by Li Ka-Shing, the richest man in Hong Kong, according to Forbes.

TPG's interest in the business comes as little surprise. Private equity firms are making more and more deals in the IT sector, and that interest is extending across oceans.

Investment activity in IT companies based outside the US by American PE firms has risen three straight years, according to the PitchBook Platform, reaching 220 completed deals in 2016 to complete a 62% increase in deal frequency compared to 2013, as you can see here: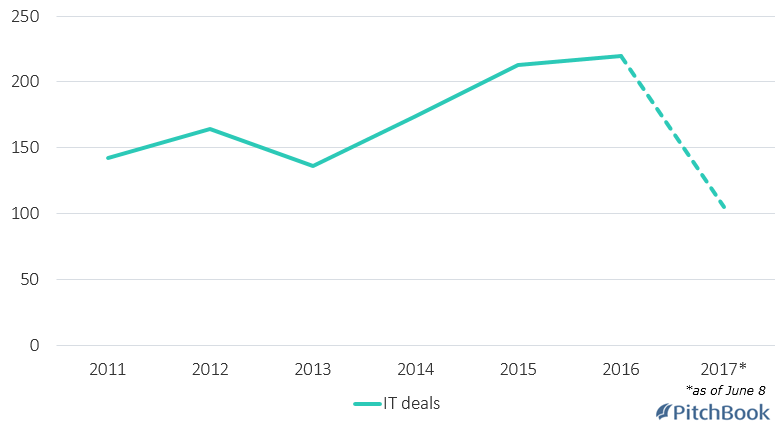 Activity among US PE firms across all sectors was following a similar trend—until last year. After two straight annual upticks, in 2016 American investors completed 16% fewer deals than the year before in geographies outside the US. The IT industry, meanwhile, experienced a modest 3% rise. Here's a full look at overall overseas investment from US firms: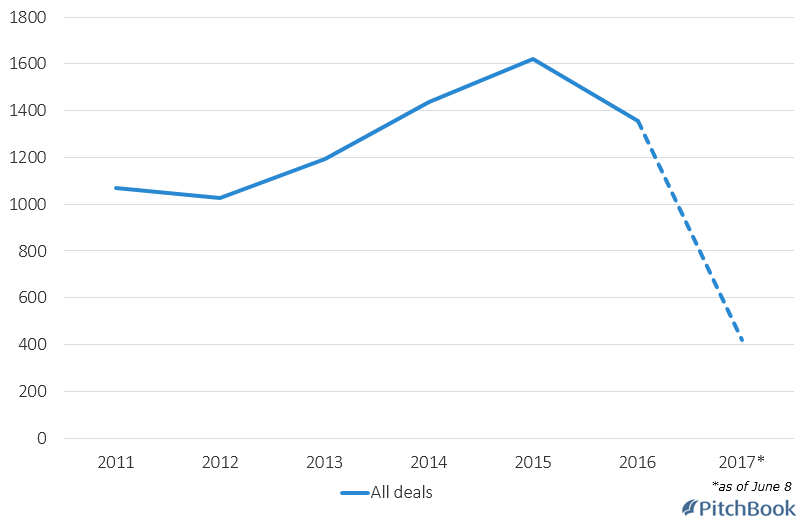 Of the 1,154 IT deals completed overseas by US PE firms since the start of 2011, some 57% have taken place in Europe. Canada accounts for another 16% slice, with the whole of Asia—the location of Hutchison Global Communications—making up a little less than 13%. Those IT investments make up about 14% of all foreign PE investment by American firms over that same span, third-most of any sector. So far this year, though, IT deals have made up 25% of all such transactions—far and away the highest rate of the decade so far.

In terms of the busiest US investors when it comes to backing companies outside American borders, there's one clear theme: KKR. The buyout behemoth tops the most-active lists for both IT deals and all PE investments, with 52 of the former and 300 of the latter since the beginning of 2011, per PitchBook data. Here's a side-by-side comparison of the top investors for each sample: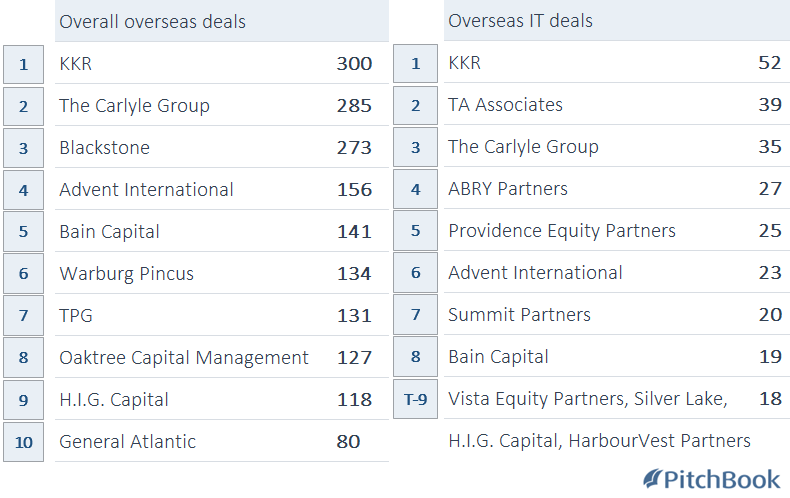 Want more info? PitchBook subscribers can check out the full lists of the top PE investors in overall activity and in the IT sector.