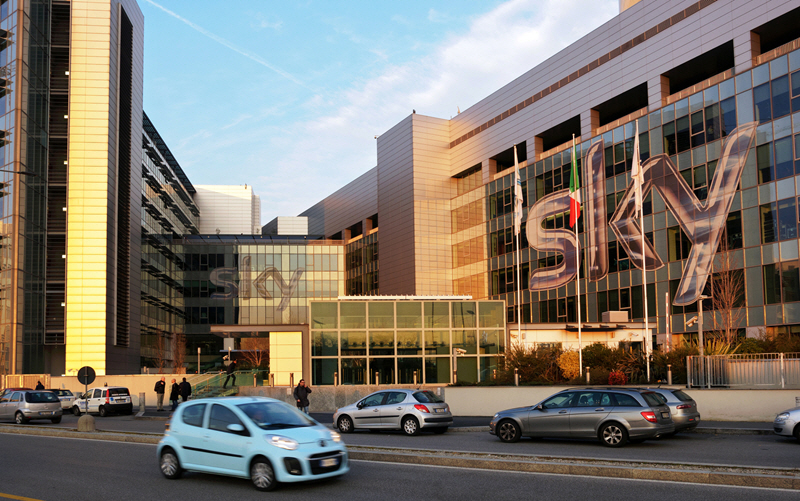 This may prove to be one of the few deals Rupert Murdoch can't pull off.
Eight years after Murdoch's News Corporation first tried to buy the rest of European broadcaster Sky that it didn't already own and some 15 months after his 21st Century Fox struck an £11.7 billion agreement with the business, a new suitor has emerged.
Comcast
has announced a possible all-cash offer for Sky of £12.50 per share, valuing the business at some £22.1 billion and representing a 16% premium to Fox's initial bid of £10.75 per share.
The proposal comes about a month after the UK's Competition and Markets Authority ruled that Fox's bid was not in the public interest and about two months before an official ruling on the deal is due from Britain's culture minister. Murdoch and News Corp.'s earlier attempts to buy Sky for around £7.8 billion in 2010 went awry for a different reason: Several of the company's newspapers were caught hacking telephones, which forced Murdoch to face a public inquiry.
There were clues that a counteroffer was in the cards. For one, Elliott Management began building up a stake in Sky in January—one of
a number of positions
it has taken in Europe recently—as the offer became mired in regulatory issues. Sky's share price has also been on the rise in recent months in the wake of the firm winning a major TV deal with the Premier League, leading some analysts to say Murdoch might be compelled to up his offer in order to assuage shareholders.
Indeed, Comcast's offer represents a 13% premium to Sky's share price on 26 January. The company's stock jumped up another 20% in Tuesday trading.
A disruption to Disney's deal?
Fox's existing bid for Sky isn't the only pending deal that Comcast's new offer throws into disarray. In December,
Walt Disney
agreed to purchase
Fox's entertainment unit
—including its existing 39% stake in Sky—for $52.4 billion in stock.
In a statement, Comcast CEO Brian Roberts said his company 'would like to own the whole of Sky' as a way to expand its reach in Europe. If Disney has a different idea, the Fox deal could easily become a sideshow to a Comcast-Disney battle for Sky.
If Comcast does launch an official bid for Sky, the US telecom giant could have a much easier time gaining regulatory approval than Murdoch and Fox, given its negligible existing presence in the European news industry. That idea seems to be on Comcast's mind, as the company's proposal pitched itself as 'supporting high broadcasting standards and news impartiality' in the UK.
It's also interesting to note that one of Comcast's PR advisors for the bid is Graeme Wilson, currently a partner at Tulchan Communications and formerly the press secretary of UK Prime Minister David Cameron.
For now, however, the ball is back in Murdoch and Fox's court as to whether a counter will come—and whether the price tag for Sky will continue to inch even higher.
A deal's been nearly eight years in the making. Now, we will see just how badly Murdoch wants his target.
Check out more of our M&A coverage.