Corona brewer ups cannabis bet by $4B
August 16, 2018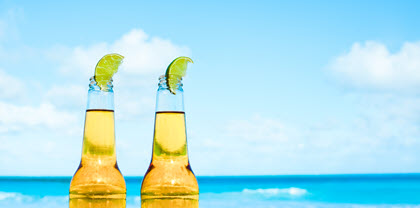 Beer, wine and spirits seller Constellation Brands has more than doubled down on its move into the legal cannabis space by agreeing to invest another C$5.1 billion (about $4 billion) into Canada's Canopy Growth. The financing—the largest to date in the legal cannabis space, per PitchBook data—will increase Constellation's current 9.9% stake to 38%; the agreement also carries the option for Constellation to acquire a controlling stake for an additional C$4.5 billion. Recreational marijuana is set to become legal in Canada on October 17.

The funds will allow Canopy Growth to build or buy assets to help it scale in the roughly 30 countries mulling the approval of medical cannabis. For its part, Constellation has its eye on producing cannabis-infused beverages to bolster its portfolio, which includes Mexican beer imports Corona and Modelo, Svedka vodka and Robert Mondavi wine.

Shares of Constellation (NYSE: STZ) took a hit over the move, falling 6% Wednesday, while shares of Canopy (TSX: WEED) rose more than 31%.