Discover acquisition opportunities with PitchBook's new Dashboard features
April 22, 2019
View comment

(1)
As we continue to expand the functionality of our personalized Dashboard, we've released two new feature tiles to deliver more insights to our private equity clients. These tiles surface PitchBook editorial content and aging portfolio companies in relevant industries right from the Dashboard feed.
Discover acquisition opportunities—automatically
PitchBook Dashboard's Aging Portfolio tile serves up companies in your preferred industries that are approaching the end of their holding period and may be ready for an acquisition or infusion of capital. You'll see distribution by holding period analysis, key financials, deal details and executive contacts displayed on this tile, and from there you can explore a company's full profile with a single click.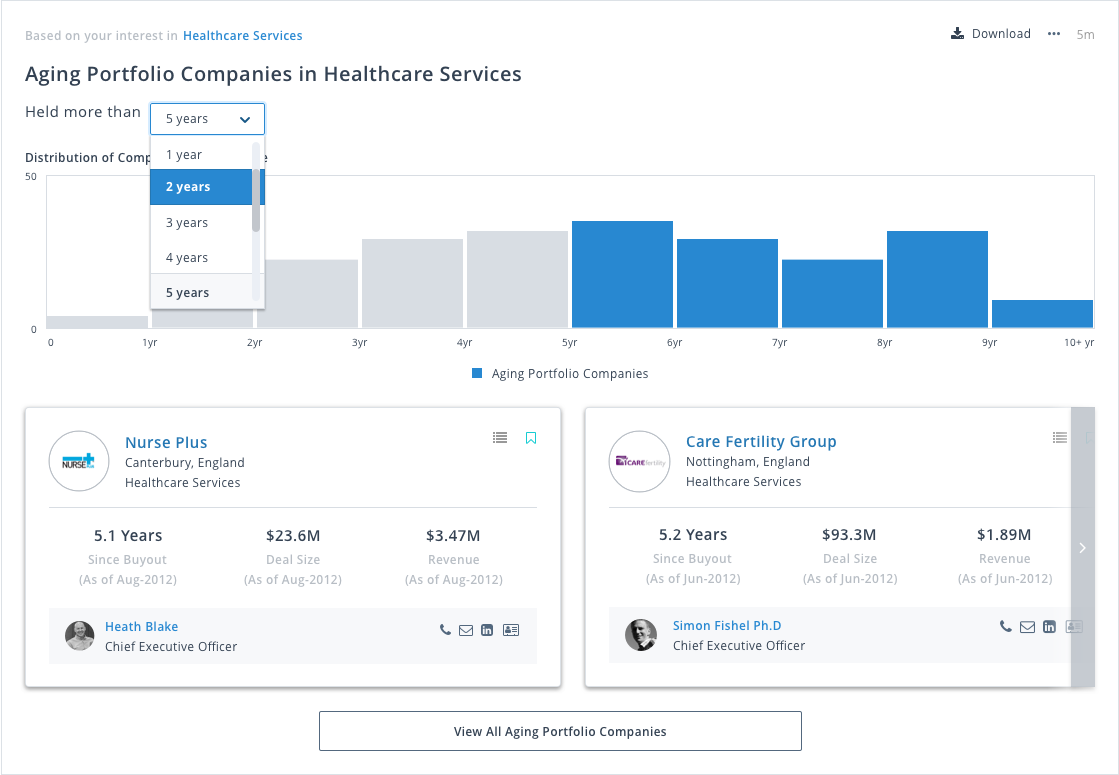 ​
See the latest industry insights, trends and predictions
The new Reports tile highlights the latest reports published by PitchBook's editorial team—including analysis of deal multiples, fund performance, emerging technology, league tables and much more. With this research, you can quickly gauge trends to better navigate and capitalize on the private markets.

​
PitchBook Dashboard automatically provides personalized news and analytics all in one place—helping you stay on top of changes happening in the market and ahead of the competition.
Explore your new Dashboard.
Not a PitchBook client yet? Request a trial today.