Stay on top of changes in the market with a personalized Dashboard
March 4, 2019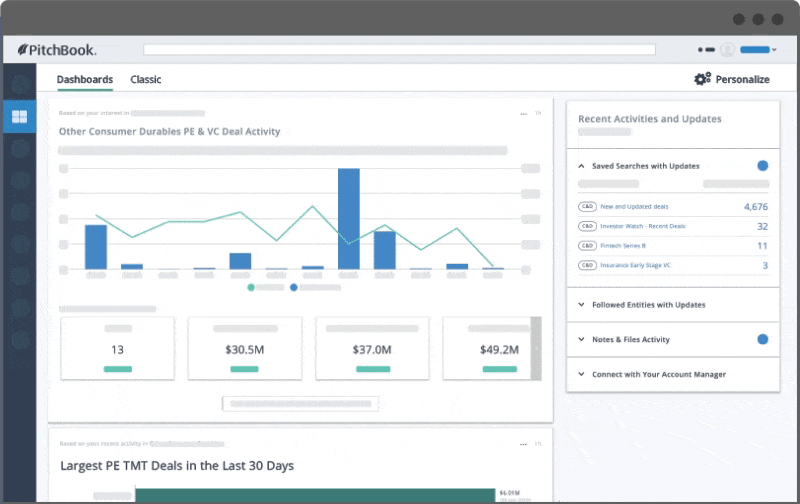 Manually sifting through news and monitoring hourly changes in the markets can be exhausting and inefficient. PitchBook's new dashboard automatically provides personalized news and analytics all in one place—to help you stay on top of changes happening in the market.
Simply open PitchBook to get the full picture on what you're interested in, including hard-to-find, proprietary data on private company financing histories, valuations, and management teams. See below for how the new feature can help you keep up with shifting markets and discover new opportunities:
Get curated news—then dive deeper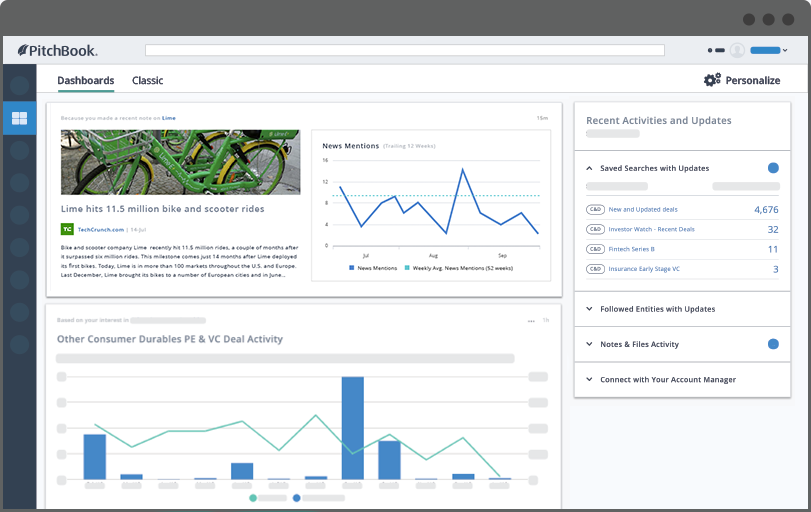 Stay up-to-date on the industries and companies you care about with curated news based on your interests. With over a million news articles processed each week, we strive to surface the most relevant updates.
Quickly discover what's happening in the market, what's new with a specific company or even when your portfolio companies pop up in the news. Then dive deeper into the details with PitchBook's comprehensive datasets across the public and private markets.
See relevant insights automatically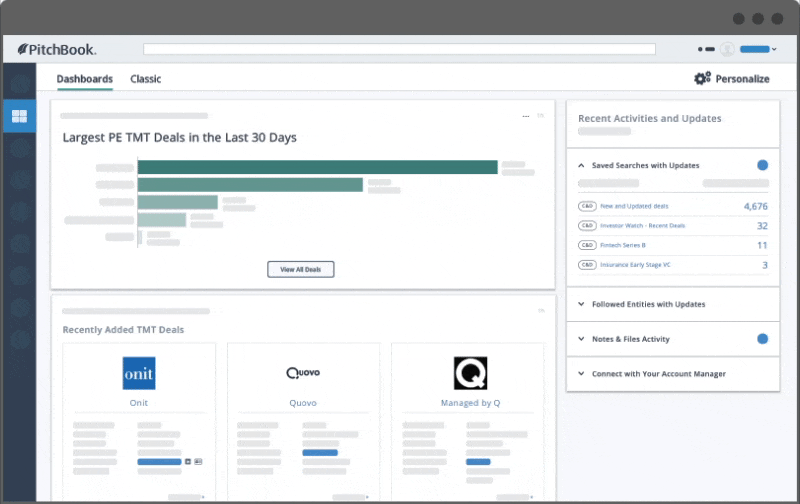 Analytics tailored to your preferences are automatically surfaced along with relevant PitchBook editorial content that delivers insights into recent deals, industry trends, potential opportunities and more. You can investigate the analysis further by clicking through to the underlying data or a company profile directly from the Dashboard.
Effortlessly monitor what you care about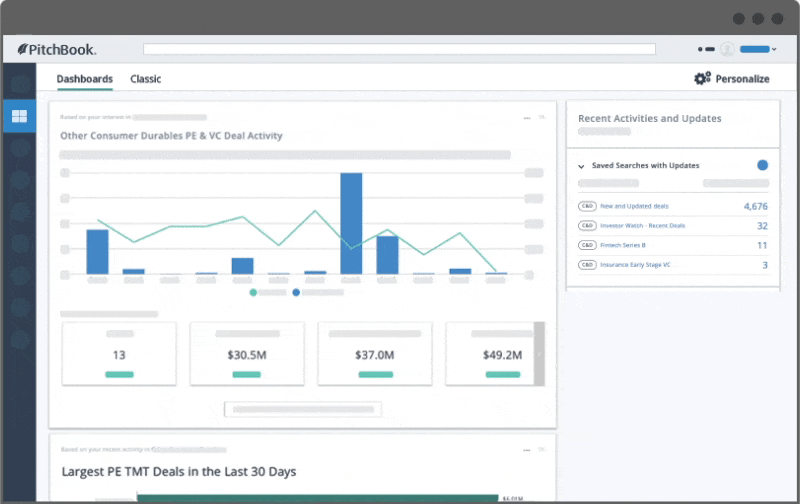 Know what tasks need your attention in your recent activities and updates. Here, your saved searches, followed entities and notes are updated with indicators that reflect what's changed. If a new company shows up that fits your preferences or a competitor makes an acquisition, you'll be the first to know.
You can further influence your dashboard by selecting topics under "Personalize."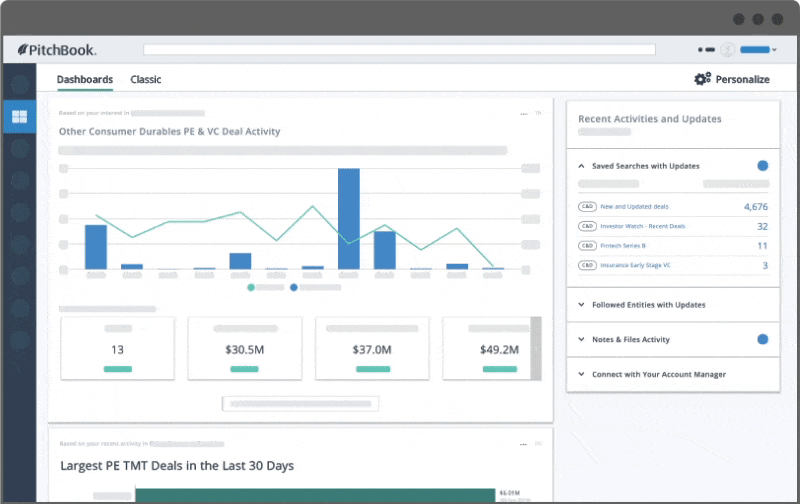 Ready to discover more?

Not a PitchBook user yet? Request a free trial.