Big Things
10 big things: Bezos hack heralds perils for PE
January 26, 2020
When Novalpina Capital acquired surveillance specialist NSO Group early last year, the firm's leaders probably didn't expect to find themselves in the middle of a globe-spanning scandal involving the crown prince of a petro-state and the richest man in the world. But maybe they should have.
OK, that exact scenario still sounds far-fetched, even after it was made reality this week by a new UN investigation suggesting that Saudi Crown Prince Mohammed bin Salman might have used NSO's software to hack the cellphone of Jeff Bezos. But Novalpina had every reason to suspect controversy might come.
After all, it's been following NSO and the company's prior private equity owners around like a dark cloud for years.
Private equity's role in a headline-grabbing tale of international espionage is raising questions about the ethical side of investing. That's one of 10 things you need to know from the past week: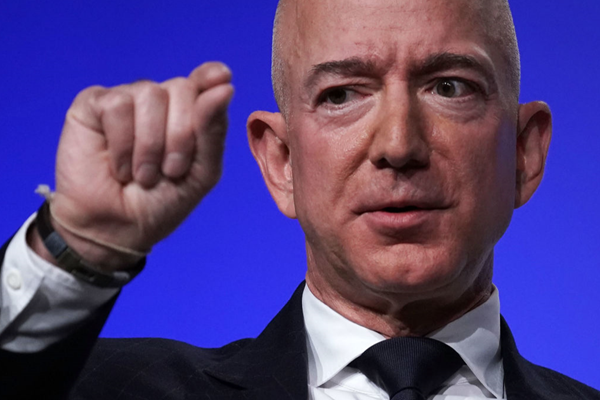 1. NSO woes
NSO Group was founded in Israel in 2010 with the goal of, as the company's website puts it, creating "technology that helps government agencies prevent and investigate terrorism and crime." Its most well-known product is a piece of spyware known as Pegasus, which exploits vulnerabilities in apps and operating systems to gain access to all of a cellphone's communications and data.
Private equity first crossed the company's path in 2014, when Bay Area-based tech investor Francisco Partners acquired control of NSO, reportedly for around $125 million. Three years later, in 2017, it appeared the firm was in line for a profitable partial exit: Reports emerged indicating Blackstone was in talks to purchase 40% of NSO for $400 million.
But a potential sale wasn't the only reason NSO was in the news that year. By 2017, digital privacy proponents like the University of Toronto's Citizen Lab had begun digging into Pegasus. Citizen Lab linked the malware to illegal espionage in Mexico and the UAE, saying it was used to infect the phones of journalists, lawyers and even the international team investigating the 2014 kidnapping and apparent murder of 43 student teachers in the Mexican city of Iguala. More recent reports suggest the malware has been deployed in 45 countries.
Blackstone reportedly called off talks with NSO after less than a month of activist outcry. In 2018, Francisco Partners was reportedly in negotiations to sell NSO to US software company Verint Systems for about $1 billion, but those discussions also stalled.
The problem with helping sovereign governments fight crime is that it's up to those governments to determine what a crime is. In October 2018, journalist Jamal Khashoggi, who'd been critical of the Saudi regime, was murdered and likely mutilated by government representatives at the Saudi consulate in Turkey. Later investigations found close ties between the killers and Salman, the Saudi monarch. In December 2018, a Khashoggi confidant filed a lawsuit alleging NSO had helped Saudi Arabia spy on communications between the two in the run-up to Khashoggi's death.
Yet just two months later, Francisco Partners finally found a taker for its controversial portfolio company, agreeing in February 2019 to sell NSO to Novalpina and company management at a reported $1 billion valuation.
New ownership couldn't do much to keep NSO out of the spotlight. In October 2019, Facebook-owned messaging giant WhatsApp sued NSO for allegedly helping governments spy on well over 1,000 diplomats, dissidents, journalists and other private citizens. And now we have the Bezos affair, with this week's
bombshell UN report
suggesting Pegasus as a likely tool for the hack, noting the spyware is "widely reported to have been purchased and deployed by Saudi officials."
NSO is just one of a group of surveillance startups that's risen to prominence in recent years, presenting investors with a thorny question: How many ethical concerns are you willing to stomach in pursuit of profits? Last weekend, The New York Times wrote about a Peter Thiel-backed facial recognition specialist called Clearview AI
in a story
headlined "The Secretive Company That Might End Privacy as We Know It." Last year, human-rights concerns swirled around Megvii, a Chinese company making facial recognition software of its own.
The products these companies are building aren't inherently bad. But they all have very obvious potential for deeply troubling applications. Developers might argue that it's not up to them how people choose to use their products. Investors could say the same. But that strikes me as a self-centered, deeply nihilistic view. The simple fact that you can build something doesn't mean you should. And the simple fact that something might make money doesn't mean you should invest.
If you give your money to a business like NSO, you bear your share of the blame when things go bad.
But I'm not the one with the bankroll. The people staking these companies have a different stance. David Scalzo is the founder of Kirenaga Partners, an early investor in Clearview AI. He gave the NYT his own take on privacy concerns:
"I've come to the conclusion that because information constantly increases, there's never going to be privacy. Laws have to determine what's legal, but you can't ban technology. Sure, that might lead to a dystopian future or something, but you can't ban it."
Ah, well. How bad could a dystopian future be?
2. CEO solidarity
It isn't so unusual that Front, a creator of collaborative email software, raised $59 million in Series C funding this week. What is unusual is who supplied all that cash. Returning backer Sequoia took part in the round, but the majority of the funding reportedly came from a group of CEOs and other top-line executives, including Zoom founder Eric Yuan and various co-founders of Atlassian, Okta and Qualtrics. Big VC rounds aren't only for VCs anymore.
3. Pipeline potential
IPOs backed by VC and PE have been few and far between so far during 2020. But the pipeline is beginning to fill up. One Medical, a provider of tech-powered healthcare services backed by The Carlyle Group and several VCs, set initial terms this week for an IPO that could value the business at around $2 billion. And Jamf Software, a Vista Equity Partners portfolio company that offers IT administration tools for Apple products, has filed for a confidential IPO that could result in a $3 billion valuation, according to Bloomberg. In other Vista exit news, the firm agreed this week to sell risk intelligence specialist RDC to Moody's for $700 million.
4. SoftBank's robots
SoftBank took a key role in a pair of major robot rounds this week. First, the firm led a $263 million Series B for Berkshire Grey, a creator of warehouse robots designed to help retailers and ecommerce companies manage their logistics. NEA, Khosla Ventures and Canaan also took part. Then, SoftBank led an investment in restaurant robots, helping Bear Robotics bank $32 million to continue developing its autonomous waiters.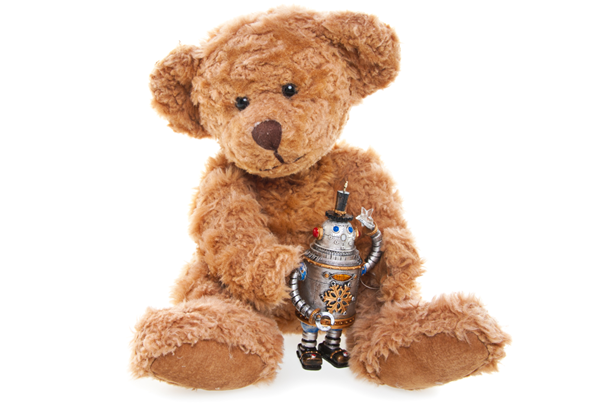 5. Hostilities
Two tech titans of the 20th century are engaging in a high-profile feud here in the 21st. After HP turned down an earlier $33 billion acquisition bid and then declined to engage in takeover talks, Xerox is launching a proxy battle, announcing plans this week to nominate 11 new directors to HP's board. The year is still young, but the HP-Xerox saga is shaping up to be one of the signature M&A storylines of 2020.
6. Winging it
WeWork continued undoing many of its recent investments this week with the sale of its holding in The Wing, a woman-focused co-working startup that was valued at $375 million in 2018. GV will reportedly take over most of WeWork's stake. As James Thorne wrote for PitchBook earlier this month, WeWork is far from the only co-working company
scaling back its operations
.
7. Media millions
The Athletic continued to hoover up venture capital to fund its rapidly growing sports writing empire, raising
a fresh $50 million
this week at a $500 million valuation. Another popular media upstart, Serial Productions—the company behind the "Serial" podcast—is said to be considering a sale, with The New York Times emerging as one possible buyer, according to The Wall Street Journal. That news came on the heels of an earlier report that The Ringer, another high-profile podcast producer, was discussing a potential sale to Spotify, prompting an online outcry from The Ringer's unionized workforce.
8. Meats
Not all the alternatives to traditional meat that startups are dreaming up come from plants. This week, Memphis Meats (which is not based in Memphis) raised $161 million to finance its lab-grown, cell-based meat, giving the company a nine-figure VC war chest to rival Impossible Foods and Beyond Meat. Notable names like Bill Gates, Richard Branson and Tyson Foods all took part in the funding.
9. Motors
You probably don't think much about all the energy that goes into heating, cooling and otherwise maintaining a world full of buildings. But the Software Motor Company does. This week, the startup raised $25 million for its smart motor system, a new kind of electric engine designed to greatly reduce HVAC-related emissions and expenses for industrial buildings, commercial buildings and more. As
I've written before
, the embrace of climate-conscious startups could be a VC trend to watch in the coming years and months.
10. In the rough
On Wednesday, popular New York City grocer Fairway Market
firmly denied reports
that it would soon file for Chapter 7 bankruptcy protection and close all its stores. The very next day, the company instead filed for Chapter 11 bankruptcy protection and agreed to sell five of its 14 locations. It's an unfortunate development for Fairway's many fans—and a reminder that you can never parse a corporate press release too closely.
Join the more than 1.5 million industry professionals who get our daily newsletter!