Peloton has publicly filed for what will likely be one of the largest IPOs yet in a year that's already been full of monstrous offerings (full details
here
), with Bloomberg reporting the in-home cycling startup could seek a valuation as high as $10 billion. And it's possible that was only the second-most interesting thing that happened to the company this week.
Two days after Peloton's prospectus arrived, Bloomberg published a new report that looked a little like Silicon Valley Mad Libs: Peloton's ongoing patent-infringement lawsuit against a rival called Flywheel has led to a subpoena seeking information from WeWork, which apparently may have considered purchasing part of Flywheel's operations to boost its portfolio ahead of a looming IPO of its own.
Got all that? Hopefully. Because it's not the only Peloton-related lawsuit we'll be discussing today.
Peloton's IPO filing this week brought some of the usual trappings of a unicorn debut (growing revenue, growing losses, promises to sell happiness). But it also comes with a few unusual factors. And that's one of 10 things you need to know from the past week: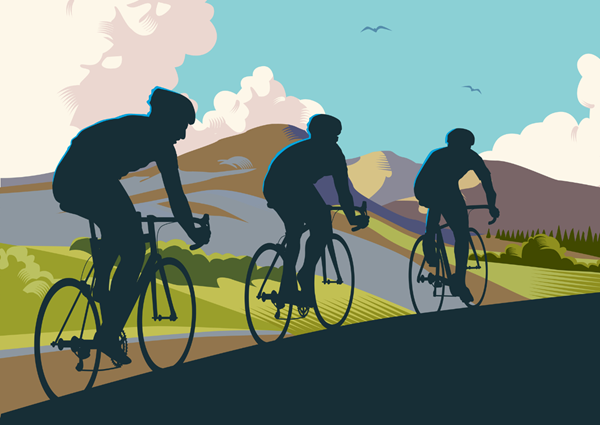 1. Bike business
About a year ago, we took a closer look at
the Peloton-Flywheel lawsuit
, which alleged that Michael Milken (yes, that Michael Milken), an investor in Flywheel, obtained information about Peloton's tech and strategy under false pretenses in the runup to Flywheel launching an in-home cycling product of its own. Milken denied the charge, but the lawsuit has continued to work its way through the courts. In June, the US Patent and Trademark Office reportedly decided to reexamine the validity of three Peloton patents at the heart of the case.
You might think such a suit would be worth a mention in Peloton's IPO prospectus. But if you do, you'd be wrong; not once does the name Flywheel appear in the filing's nearly 200 pages. Perhaps because Peloton is more concerned with some other legal entanglements.
Its filing does explicitly refer to two other lawsuits Peloton is facing. One is from a company called VR Optics, which is accusing Peloton of infringing upon a patent titled "Interactive fitness equipment." No trial date is currently set. More consequential, perhaps, is another suit brought by a group of major music publishers seeking more than $150 million in damages for the "knowing and reckless" use of songs in Peloton's classes without the proper license. Peloton has since countersued, as these things always seem to go. The company pulled the songs in question from its platform (at least temporarily), but in its IPO filing, it promises to "defend the claims made against us and to prosecute the counterclaims presented."
One last legal note: The word "spin" doesn't appear a single time in Peloton's filing. That's likely due to a company called Madd Dogg Athletics, which has trademarked the term for its own proprietary in-home cycling services and has developed a reputation for being very willing to sue to protect that trademark. Who knew the stationary cycling industry was so litigious?
Let's get to the rest of Peloton's newly released S-1. It's impossible to deny the company's popularity: Peloton claims that 92% of the fitness machines it's sold still have active monthly subscriptions attached, implying an impressive degree of stickiness and providing a steady supply of revenue. The company has increased its subscriber base nearly fivefold since 2017, leading to a boom in revenue: up from $218.6 million in its fiscal 2017 to $915 million in 2019.
Losses, though, are also growing. After a net loss of $71.1 million in fiscal 2017, Peloton finished $195.6 million in the red this past year. Hey, all those commercials featuring incredibly fit people happily sweating away in their Manhattan penthouses don't pay for themselves: Between 2017 and 2019, Peloton increased its annual sales and marketing expenditure from $86 million to $324 million.
Comparable public companies can be hard to find due to Peloton's unique business model. The company highlighted this ineffability at the very beginning of its prospectus. First, it describes itself as a technology company creating a new connected fitness experience. But that's not all. In quick succession, the filing also defines Peloton as: a media company, an interactive software company, a product design company, a social connection company, a direct-to-consumer retail company, an apparel company and a logistics company. I'm not saying any of that is wrong, but it's certainly kind of confusing.
But as startups and investors have been proving for years now, you don't get to a $4.15 billion valuation (Peloton's current VC-backed figure) without some lofty ambitions. Just ask WeWork, the company that Peloton's lawyers would like to interrogate. As Peloton founder John Foley told PitchBook
last year
, his original pitch to potential backers was this: "I am going to take over the world."
2. Google drama
Ex-Googler Anthony Levandowski was formally charged this week with 33 counts of theft and attempted theft of trade secrets related to autonomous driving technology. It was a long-awaited development in a saga that began when Levandowski left Google's Waymo unit to start a company of his own that was eventually acquired by Uber. Later in the week, tech industry talk turned to David Drummond, Google's chief legal officer. On Wednesday, a former subordinate named Jennifer Blakely published
a Medium post
detailing the "hell" she's been through since the end of a workplace relationship with Drummond more than a decade ago, prompting calls for a response from Google regarding some seriously troubling accusations.
3. Bezosball
A $3.47 billion deal on the diamond this week brought together some strange bedfellows, as a group including Amazon, Sinclair Broadcast and the New York Yankees finalized their purchase of an 80% stake in the YES Network (which broadcasts Yankee games and other local sports) from Disney. Amazon also circled another major move this week, as reports surfaced linking the everything store to an investment in Indonesian ridehailing company Gojek, which was reportedly valued at nearly $10 billion earlier this year.
4. Face time
As protesters in Hong Kong take to the streets armed with masks and lasers to help battle the facial recognition technology employed by watchful authorities, a company that specializes in building just that sort of technology is preparing to go public in the same city. That company would be Megvii, which filed for an IPO this week, shortly after Alibaba reportedly delayed plans for a $15 billion listing of its own in Hong Kong. Known for its Face++ product, Megvii is a Chinese business that was reportedly valued at $4 billion last year.
5. Imperiled apparel
The traditional retail industry is continuing to adapt in our new ecommerce-driven world. Famed department store chain Lord & Taylor will soon have a much younger owner, after agreeing this week to sell itself to VC-backed clothing subscription startup Le Tote for $100 million. Forever 21, one of the largest occupiers of shopping-mall real estate in the US, is reportedly on the verge of bankruptcy. And in slightly more promising news, shoe retailer Cole Haan (which is owned by Apax Partners) is said to be preparing for an eventual IPO.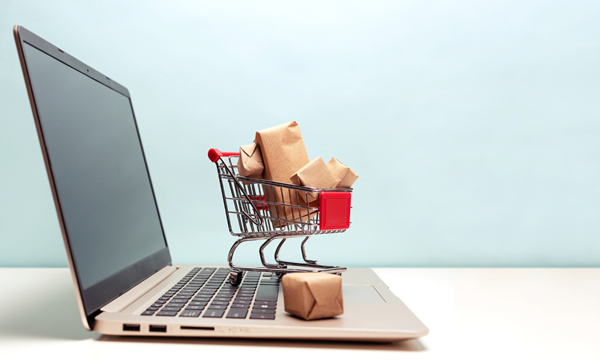 6. Where credit's due
Blackstone announced this week that Bennett Goodman will retire from his full-time role at the end of this year, bringing his time at the helm of a credit-investing empire to a close. Goodman is the G in GSO Capital Partners, a debt investor that he helped co-found in 2005 and which was acquired by Blackstone in 2008. Current AUM for the GSO unit? Just shy of $140 billion.
7. L Catterton's cash
L Catterton is a consumer-focused firm that took its current form in 2016, when the Catterton private equity firm merged with L Capital, the private equity arm of luxury goods colossus LVMH. Best known as the owner of brands like Louis Vuitton (the LV) and Hennessy cognac (the H), LVMH is controlled by Bernard Arnault, one of the wealthiest humans on Earth. This week, L Catterton was busy putting some of Arnault's cash to work, making a $150 million investment in retail tech startup Enjoy and striking a $100 million deal with buzzy bedding startup Boll & Branch. The firm also filed with the SEC to raise a new $4 billion fund.
8. Job hopping
In recent days, a pair of Bay Area VCs added new investors with impressive pedigrees. Sequoia reportedly revealed that Ravi Gupta will join the firm as a partner next year, after the KKR alum wraps up his current duties as CFO and COO at Instacart. And AV8 Ventures reportedly hired Baris Aksoy away from Google as a new general partner, after Aksoy spent the past few years working in business development and M&A at the tech powerhouse.
9. We can work it out
A rival that's often compared to WeWork, European co-working company IWG is planning
a spinoff IPO
of its US operations that could value the unit at as much as several billion dollars, according to Sky News. I think the expression is "strike while the iron is hot"? WeWork itself was also in action this week, acquiring fellow co-working company Spacious from a group of VC investors, less than a year and a half after Spacious was valued at $29.1 million.
10. Strawberry robots forever
Working in agriculture can be a backbreaking job that comes with irregular hours and marginal pay, which means farmers often struggle to hire the labor they need. A startup called Advanced Farm Technologies, which raised $7.5 million in Series A funding this week, is working on at least one potential solution: a strawberry-picking robot that can cruise up and down the rows of a fertile field and pluck one big, red, juicy berry after another. If we're all going to be replaced by robots eventually, at least it will be a tasty ride.