Big Things
11 big things: The $35B startup that nobody seems to hate
September 22, 2019
You typically don't become one of the most highly valued startups in the US without stepping on a few toes.
I probably don't need to rehash Uber's various trials and travails. Airbnb chased rapid growth with a similarly blasé approach to regulation. WeWork's hubris has sparked an unprecedented and largely self-inflicted tailspin. Juul Labs may or may not have aided its rise to prominence by trying to sell nicotine to children. The headquarters of Palantir Technologies have become a not-infrequent site for protest. You get the idea.
And then there's Stripe, the payments upstart that's worked its way to a $35 billion valuation by ticking off … hardly anyone.
Stripe raised new funding at a lofty new valuation this week, climbing ever higher on the list of America's most valuable VC-backed companies. And that's one of 11 things you need to know from the past week: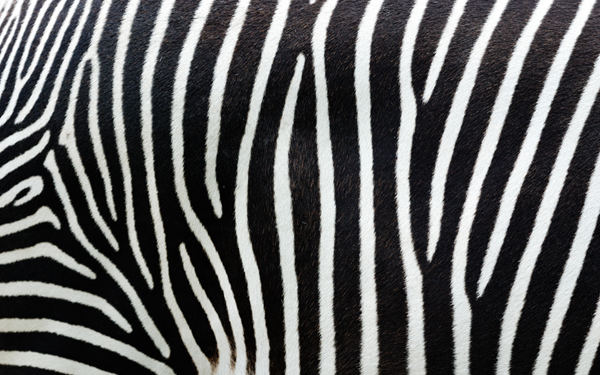 1. Stripe's a star
Ever since its founding in 2010 by brothers John Collison and Patrick Collison, Stripe has seemed destined for big things.
The very next year, in 2011, news reports indicated it had raised $2 million from some of the biggest names in Silicon Valley, including Andreessen Horowitz, Sequoia, and PayPal co-founders Peter Thiel and Elon Musk—two entrepreneurs who had proven they knew a thing or two about fintech. In 2012, Sequoia led a reported $18 million investment at a $100 million valuation for the fintech business. And two years after that, Stripe joined the unicorn club with a reported $1.75 billion valuation.
It's remained there ever since, raising one round after another at steadily escalating valuations. Earlier this year, Tiger Global reportedly led a $100 million funding for Stripe at a $22.5 billion valuation (making for a delightful combo of firm name and company name, for what it's worth). And this week, the company announced a new $250 million round at a $35 billion valuation, with original backers a16z and Sequoia returning to increase their stakes even more.
Stripe's original mission, like so many startups before it, was to take something that was complicated and frustrating and make it simple. In its case, that "something" was online payments. The business pitches its primary platform as a relatively low-cost, easy-to-implement option for processing digital transactions, one that can be incorporated into other companies' products in a way that will keep their developers happy. As Priyamvada Mathur covered for PitchBook this week, it's
one of several startups
in recent years that have raised huge amounts of VC capital in the B2B payments space to capitalize on a cash-filled market.
If Stripe's steady stream of VC funding isn't enough indication of its popularity, you can take a look at a list of the company's clientele. It includes major names across a wide array of sectors, ranging from traditional retailers to B2B software companies to nonprofits to food-delivery startups. Warby Parker, Target, Salesforce, DocuSign, Slack, Lyft, Postmates and NPR all turn to Stripe to make sure their online transactions go smoothly.
Stripe reportedly doesn't plan to go public anytime soon. In the past few weeks, though, it's offered a couple signs of what the future may hold, with the launch of Stripe Capital—a new loan-making unit—and a new Stripe corporate credit card that could position the company to compete with Brex, another fintech startup that's exploded onto the Silicon Valley scene in recent years.
And again: Stripe has done it all by largely flying under the radar and keeping to itself. It hasn't made a sport of trampling on local laws. The Collison brothers haven't fired off any half-baked tweets or gotten fully baked with Joe Rogan. They're not inventing financial metrics or shilling morally questionable products. Stripe has built what to potential investors is a very appetizing omelet without breaking any eggs.
Or so it appears, at least. One benefit of being a private company is that you get to be, well, private. We don't totally know what's going on behind the scenes at Stripe, and we might not until it decides to conduct an IPO. Remember, there was a time when some of the VC world's biggest names thought Theranos might change the world.
That's probably not a fair comparison. Stripe isn't exactly promising a medical and technological revolution; it's just making it easier to move virtual money around. But hey: Around Silicon Valley, it's always worth maintaining a healthy dose of skepticism.
2. IPO announcements
Lately, we've been
writing often
in this space about
the comprehensive weirdness
of WeWork's IPO. This week, it all came to a head when the controversial co-working company released a terse statement that the offering has officially been delayed—although WeWork still expects the listing to occur in 2019. If that's the case, it will still go public before Airbnb, another business with a private valuation of over $30 billion; the vacation rental company published a brief statement of its own this week announcing plans for an IPO in 2020, giving Wall Street an unusual amount of forewarning.
3. Congress vs. PE
If this week was any indication, it could be a very interesting next couple years on Capitol Hill for the private equity industry. On Monday, a congressional committee
sent letters
to KKR and Blackstone asking for information on the firms' investments in healthcare and their potential involvement in surprise medical billing. A day later, Elizabeth Warren kept up the pressure by announcing plans to investigate PE's
ownership of for-profit colleges
like the University of Phoenix.
4. Blackstone stays busy
A little political pressure sure didn't slow Blackstone down. In an autobiography published this week, firm co-founder Stephen Schwarzman revealed (accidentally?) that
Blackstone raised $26 billion
for its latest buyout fund; the firm still hasn't officially announced a close. Blackstone also set up a $5.6 billion reverse merger between portfolio company Vivint Smart Home and a special-purpose acquisition vehicle backed by SoftBank. And the firm is said to be circling potential acquisitions of the Bellagio and MGM Grand casinos in Las Vegas, as well as the Great Wolf Resorts chain of indoor water parks.
5. Datadog has its day
Datadog became the latest VC-backed software unicorn to meet immediate success on the public market, raising $648 million in an IPO that represented
a 12x valuation step-up
from the company's last private valuation. The company's stock climbed more than 33% in its first two days of trading, closing Friday with a market cap of around $10.5 billion. That could buy a lot of treats for the chocolate lab behind the @datadog
Twitter account
.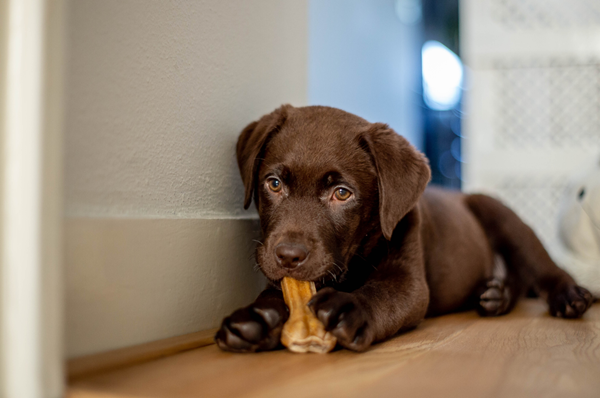 6. "P" soup
Time for some quick-hitters centered on the alphabet's 16th letter. Postmates raised what's likely its final private funding before going public, banking a reported $225 million this week from GPI Capital. Elsewhere, Procore hired Goldman Sachs to lead what could be a $4 billion-plus IPO for the construction tech startup, per Bloomberg. In private equity, Ping Identity was valued at more than $1.1 billion in
the first IPO ever
for a Vista Equity Partners portfolio company. And Providence Equity Partners is said to have pulled in $6 billion in commitments for its latest buyout fund.
7. Old Money
By some measures, John D. Rockefeller was the richest American of all time. So it's probably no surprise that his fortune is still influential. This week, Rockefeller Capital Management—which is an affiliate of the family office Rockefeller established back in 1882—agreed to acquire Financial Clarity, combining two wealth managers for high-net-worth individuals. The deal came less than a week after high-profile IPOs for Cloudflare and 10x Genomics, both of which had significant backing from Venrock, a venture firm that also traces its roots to the Rockefellers. It's
in the name
, after all.
8. Hazy days
Months after raising $420 million at a $1.7 billion valuation, cannabis vaporizer company Pax Labs has parted ways with CEO Bharat Vasan for unspecified reasons, according to TechCrunch. Pax was the parent company of Juul Labs until the e-cigarette maker spun out on its own in 2017; Juul made headlines of its own in recent days, with CNBC reporting the price of the embattled company's shares on the private market has declined 20% from their peak.
9. Amazonian at the gates
KKR brought on former Amazon senior vice president Diego Piacentini this week as a new senior advisor, with plans for Piacentini to focus on tech, media and telecom deals at the firm. The original barbarian at the gate made two other high-profile personnel moves, too, reportedly appointing Ashish Shastry and Hiro Hirano as co-heads of its Asia Pacific private equity business, a region in which KKR has been active raising funds and striking deals.
10. You're hired
Checkr, the developer of a software platform used to conduct background checks for new hires, raised $160 million this week from several high-profile investors at a $2.2 billion valuation, up from a $900 million valuation it attained in 2018. Another company focused on the hiring process raised funding of its own, as Canadian job-search specialist Neuvoo collected C$53 million (about $40 million) from CDPQ.
11. The blogosphere
You might not know the name Automattic. But you probably have heard of WordPress and Tumblr, the two publishing and blogging platforms that are Automattic's most high-profile assets. This week, the company and founder Matt Mullenweg
raised $300 million
from Salesforce Ventures, Tiger Global and other backers at a $3 billion valuation. It's unconfirmed whether that's the largest VC-backed valuation ever for a company whose name is a pun on the name of its creator.