Several of the most valuable startups in the world of venture capital went public during 2Q, creating an unparalleled stampede of billion-dollar companies onto the public market. Uber. Slack. Pinterest. Beyond Meat. By this point, you probably know the names.
Now, we can look at the numbers. The figures from the first half of 2019 are in. And when it comes to VC-backed exits, they paint a picture of how truly extraordinary the past three months have been.
At a whopping $138.3 billion, VCs generated more exit value in 2Q alone than they have in any other full year in the past decade, creating a jaw-dropping gold rush. That's one of 11 things you need to know from the past week: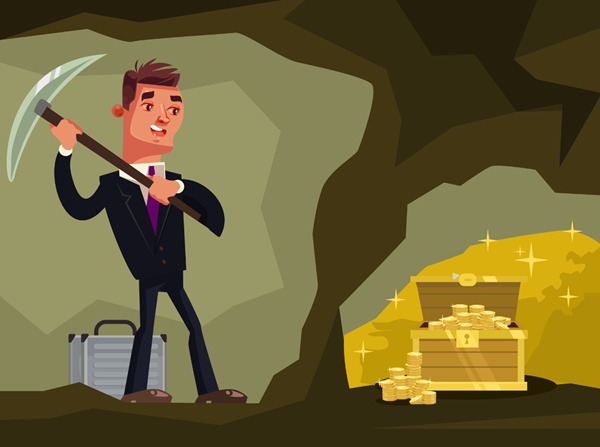 1. Cashing in
This week, we released the 2Q 2019 edition of
the PitchBook-NVCA Venture Monitor
, which gathers data on every aspect of US VC to determine the latest trends and forces shaping the industry. And by far the biggest takeaway was the remarkable spike in exit value—a leap so large it's almost laughable.
Before 2Q, the highest VC-backed exit value of any quarter in the past five years was the $50.1 billion mark logged in 1Q 2019. Prior to that, you have to go back to the $48 billion recorded in 4Q 2014. On a longer timeframe, the highest full-year total for exit value recorded in the past decade was $127.2 billion in 2018, followed by $125 billion back in 2012.
The $138.3 billion registered during the past three months is in a whole different league. And it takes 2019's overall VC-backed exit value to date up to $188.4 billion, with little sign that the IPO market will be slowing down
anytime soon
.
The spike isn't exactly unexpected. Dating back to last year, anticipation was already mounting about the wave of unicorn IPOs that could be on the way. But it's still been remarkable to watch unfold. Lyft got the party started with a listing in late March that raised $2.34 billion, and the procession of huge offerings has continued on an almost weekly basis. Uber's IPO raised $8.1 billion. Pinterest's brought in more than $1.4 billion. Slack, Zoom Video Communications, CrowdStrike and Beyond Meat all followed with massive debuts of their own.
As the Venture Monitor puts it, the string of exits seems to make it clear "that 2019 will leave its mark as a pivotal year for the US VC industry."
It's been a very different story in the realm of private equity. Annual PE-backed exit value in the US is sitting at just $110.1 billion so far in 2019, on pace to fall far short of an average of nearly $400 billion over the past four years. That's according to the 2Q 2019 edition of
the US PE Breakdown
, another comprehensive PitchBook publication that's hot off the virtual presses this week.
There's at least one obvious reason, though, to think the lull won't last. During 1Q, PE-backed IPOs were almost entirely nonexistent in the aftermath of the US government shutdown, as the SEC was unable to review any filings. Exit value jumped nearly 30% from 1Q to 2Q, perhaps a sign the dealmaking landscape isn't as dry as it might appear.
There are certainly moves being made on the buy-side of private equity, including a run of high-priced carveouts from corporate giants. And the report notes that PE fundraising activity in the US remains robust, driven by a flock of new mega-funds.
2. Against the wind
The VC-powered ascent of Bird has been one of the industry's major storylines in the past year-and-a-half. Did the scooter startup soar too close to the sun? This week, The Information reported that the company is seeking up to $300 million more from VCs by the end of the summer, after already burning through more than $600 million in venture cash and recording a loss of nearly $100 million during 1Q 2019. It's
the latest sign
that the micromobility boom may be busting—although Bird founder Travis VanderZanden took to Twitter to dispute any such notions.
3. Pre-IPO plans
With an IPO filing already in the books, WeWork is now hoping to raise up to $4 billion in pre-listing funding via a debt facility, according to The Wall Street Journal. Apparently, the cash it could raise in a Wall Street debut wouldn't be enough. Meanwhile, Postmates, which filed for an IPO of its own back in February, is now considering a sale instead of a listing, according to Vox. DoorDash, Walmart and Uber are said to be among the potential buyers.
4. PE's transformations
The Carlyle Group's 2Q earnings report is still to come. One spoiler emerged this week, however, in the form of a Bloomberg report that the firm is going to announce its intent to convert from a partnership to a corporation, following in the footsteps of the rest of its publicly traded PE peers. In other news that could change the way PE firms are structured, Dyal Capital Partners has raised some $1 billion toward a target of more than $5 billion that it will use to provide loans to buyout firms, per The Wall Street Journal, a change to Dyal's usual strategy of acquiring equity stakes in other outfits.
5. A SPAC for space
Richard Branson apparently thinks that the next step in the new race to space is going public. His Virgin Galactic revealed plans this week to move onto the public market
by selling a 49% stake
in itself to a special-purpose acquisition company that was created in part by Social Capital, whose founder, Chamath Palihapitiya, will become the combined entity's new chairman. The move comes as SpaceX, one of the company's main competitors, is in the midst of a 2019 fundraising spree.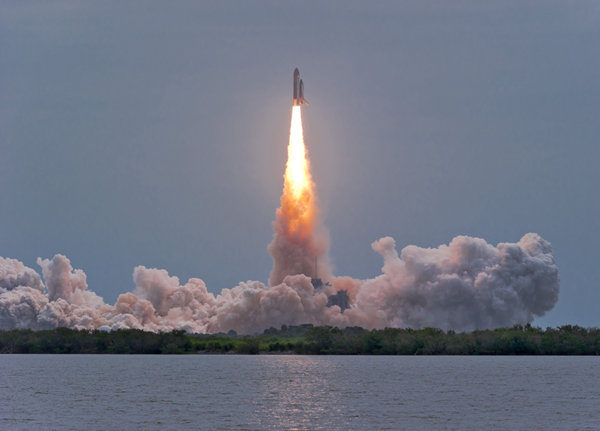 6. Thoma Bravo's tech IPOs
VC firms aren't the only ones who can cash in on software offerings. Thoma Bravo-backed Dynatrace
filed for a public debut
this week, five years after the firm acquired the creator of business intelligence software. The company's prospectus lists initial plans to raise $300 million. Shortly thereafter, a Wall Street Journal report emerged indicating that pioneering cybersecurity company McAfee, which is backed by both Thoma Bravo and TPG Capital, is planning to re-enter the public markets in an IPO that could value the business at $5 billion.
7. New giants in Asia
Indian edtech specialist Byju's hauled in $150 million in funding this week led by the Qatar Investment Authority at a reported $5.75 billion valuation, adding to the Tencent-backed company's well-stocked coffers. About 3,000 miles to the northeast, in China, a company called Meicai is trying to raise at least $500 million at a valuation of as much as $12 billion, per Bloomberg. What does Meicai do to justify such a lofty figure? It operates a marketplace to connect vegetable farmers with restaurants.
8. Deutsche drama
Years of troubles at Deutsche Bank came to a head this week when the firm announced widespread changes to its operations, including a major withdrawal from the realms of investment banking and stock-trading and plans to cut some 18,000 jobs. The move is the culmination of a rather controversial fall from grace.
9. Blazing a trail
Last month, I wrote about
the Wild West
of the budding cannabis industry. This week brought two more examples of marijuana's ongoing integration into the mainstream. Rapper-turned-mogul Jay-Z reportedly became chief brand strategist at Caliva, a California-based startup that sells cannabis products both online and through its physical dispensary. And Demetrix, a startup working to produce cannabinoids out of baker's yeast, brought in $50 million in VC funding.
10. The campaign trail
Seven years ago, Mitt Romney was the former private equity executive making a run at the White House. Now, it's Tom Steyer's turn, as the former partner at Hellman & Friedman announced his campaign for the presidency this week. Steyer's politics, though, are much different from Romney's: The Californian is a noted Democratic donor with documented desires to fight climate change and drive corporate money out of Washington, DC.
11. Unicorn trails
Two companies reached $1 billion valuations this week for the first time—and they traveled two different paths to get there. OneTrust, which makes software that helps companies comply with regulations, did it with its first round of private funding ever, bringing in a $200 million Series A at a reported $1.3 billion valuation. Then there's Sonder, a high-end hospitality startup that wants to meld Airbnb's business model with that of traditional hotels. The company
raised $225 million
in Series D funding this week at a reported $1.1 billion valuation, the latest of several financings since it was founded in 2012.