Not another drab hotel room, but not a family's spare bedroom, either.
That's the premise of San Francisco-based hospitality provider
Sonder
, which just closed on a $210 million Series D at a valuation of over $1 billion led by
Valor Equity Partners
,
WestCap
and angel investor
Nicholas Pritzker
via
Tao Capital Partners
. Existing investors
Greenoaks
,
Spark Capital
,
Greylock
,
Structure Capital
and
Inovia Capital
also participated, along with new investors
Fidelity
, Atreides Management and
A-Rod
, among others.
Something of a hybrid between traditional hotel chains and homestead lodging, Sonder offers rooms within privately owned real estate properties. The company leases, designs and manages the room, which it claims provides a more reliable and predictable approach to the nontraditional lodging options from
Airbnb
and the like.
Humble beginnings
As a student at McGill University in Montreal, co-founder and CEO Francis Davidson (pictured) had a lightbulb moment in his college dorm room.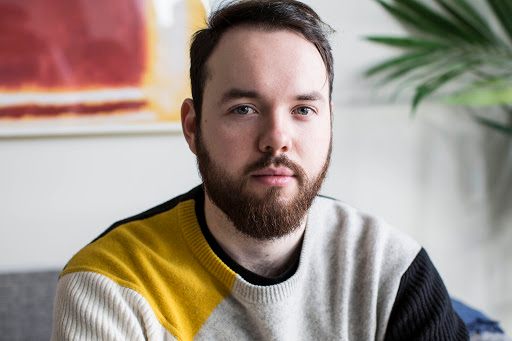 "There were a bunch of people in Montreal that were leaving for the summer and I thought I could pay their rent for them while they were gone by finding travelers that were visiting," Davidson told PitchBook.
After having initial success in linking tourists with empty living quarters, the idea evolved into a scalable business opportunity with the help of fellow co-founder Lucas Pellan.
"People started asking me what the basis for the company was—it was an opportunity to bring a brand to the alternative-lodging space," Davidson said. "In the same way that the hotel industry has been dominated by brands throughout the 20th century, we thought if we built a brand for something that isn't a hotel, we could bring consistency, quality and a really predictable experience. So that's what we set out to build."
Regulatory requirements
Sonder's rooms are regularly listed on Airbnb's platform. However, Davidson draws a line between the two when it comes to the criticism and scrutiny that have plagued the latter in recent years.
The ways that local governments are challenging Airbnb's influence in tight housing markets, such as San Francisco and New York, have been
widely covered
. Some cities claim the conversion of private real estate into short-term lodging is taking away housing availability from long-term residents, driving up rental prices and causing financial hardship.
The underlying factor is Airbnb's lack of control in its listings from a real estate perspective, which allows some property owners to quietly convert entire apartment buildings, circumventing zoning laws that would otherwise prohibit large-scale lodging operations.
"The key is that we studied how the hospitality industry is regulated generally in each one of our cities," Davidson said. "The conclusion was that we can actually adapt our business model to comply with those regulations by working with developers that build properties or convert existing buildings accordingly."
Investor response
It's unclear if such regulatory precautions influenced investors in this round, which Davidson said was oversubscribed. Beyond the $210 million raised so far, additional equity has been reserved for the company's real estate partners.
"The idea is that we have a $15 million tranche reserved for strategic partners on the real estate side. [...] Even though our round was oversubscribed massively—there was $500 million of demand for the round—we could have easily just done a $225 million close with the financial investors," he said. "But we wanted to make sure that we spent a little bit more time to align ourselves with some of the most prominent real estate companies in North America."
The company raised $85 million in August 2018 in a round led by Greenoaks Capital.
Featured image and photo of CEO Francis Davidson courtesy of Sonder