With Uber, Lyft, WeWork and some of the other buzziest VC-backed companies in the world all conducting or considering IPOs this spring, it's been easy to overlook CrowdStrike, an AI-powered cybersecurity startup carrying a $3.35 billion valuation that's planning to go public in the coming week.
Easy. But smart? That's another question entirely.
A few days ago, CrowdStrike revealed a new IPO filing that sparked comparisons to two other VC-backed unicorns whose stars are on the rise in the aftermath of recent listings. And that's one of 12 things you need to know from the past week: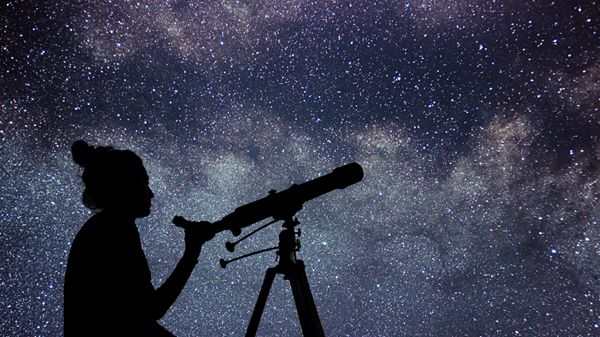 1. Running with the bulls
CrowdStrike filed an updated prospectus with the SEC this week revealing a major change in its IPO plans. After initially estimating it would offer 18 million shares for between $19 and $23 apiece, the company elevated that range to between $28 and $30 per share, one of the larger leaps you'll see for a VC-backed startup planning to go public. The new range means CrowdStrike could raise more than $520 million with a midpoint pricing and reach a valuation of some $5.7 billion.
The changing range guarantees absolutely nothing about how CrowdStrike will perform once the company's stock does begin trading on the NASDAQ. But it's certainly a sign that investors are interested. And it echoes the chain of events that led up to IPOs in recent weeks from Zoom Video Communications and Beyond Meat, two businesses that have seen runaway success in the wake of their listings.
Zoom originally planned to offer shares for between $28 and $32 each in its April premier, only to lift that range to between $33 and $35 and ultimately price the debut at $36 per share. Stock in Zoom soared to above $60 per share on its first day trading and has since increased even more: It closed Friday at $94.05, up over 18% on the day after Zoom posted sterling results in its first earnings report as a public company.
Beyond Meat, meanwhile, set an initial IPO range of $19 to $21, then raised those figures to between $23 and $25. It priced at the top end, at $25 per share, and then, like Zoom, experienced a stunning first-day bump, closing above $65 per share. Beyond Meat's stock has been unstoppable since its early May offering. And, again like Zoom, Beyond Meat had a memorable Friday, closing up more than 39% at $138.65 per share after releasing impressive earnings of its own, for a market cap above $8 billion.
Again, simply looking at price range alone is of course a poor way to predict post-IPO success. After all, Lyft also raised its initial range before it went public in March, and the ridehailing company's stock has certainly had its struggles—although it's been bouncing back for several weeks now.
But it's one indication that investors like Warburg Pincus and Accel, which together own more than 50% of CrowdStrike's pre-IPO shares, might be in for an exciting next few weeks.
2. Sweating at home
In-home spin class startup Peloton said this week that it's confidentially filed for an IPO, officially placing the $4.15 billion company in the queue of VC-backed companies waiting to go public. The same day the news came out, though, the US Patent and Trademark Office reportedly announced plans to review three of Peloton's patents, a potential setback in the company's lawsuit
against rival Flywheel
. And in other workout news, Mirror—a startup that's basically Peloton without the bikes, instead offering fitness classes through a mirror-like video screen—raised new funding this week at a $299 million valuation.
3. PE goes big
Last weekend, Blackstone announced a deal to purchase $18.7 billion in logistics assets from GLP, an absolutely massive private equity move that puts Blackstone
into business with Amazon
. A few days later, the PE industry's largesse shifted to the fundraising realm, as Advent International closed its latest flagship fund
on $17.5 billion
.
4. Barking watchdogs
It was a busy week for government regulators. The SEC
filed a lawsuit
against Kik this week, accusing the Canadian messaging company of conducting an illegal ICO in a move that could have major cryptocurrency implications. Separately, Uber announced that it's being audited by the IRS for its 2013 and 2014 taxes, the first of two troubling developments for the company this week—more on that in a minute.
5. Barking dogs
Chewy, an online pet food retailer owned by PetSmart and also backed by BC Partners, is planning a very big public debut. The company released an updated IPO prospectus this week that, a) includes several
wonderful pictures of dogs
, and b) indicated the company's intent to offer 41.6 million shares for between $17 and $19 apiece, which could reportedly value the company at some $7 billion, or more than twice what PetSmart paid for it in 2017.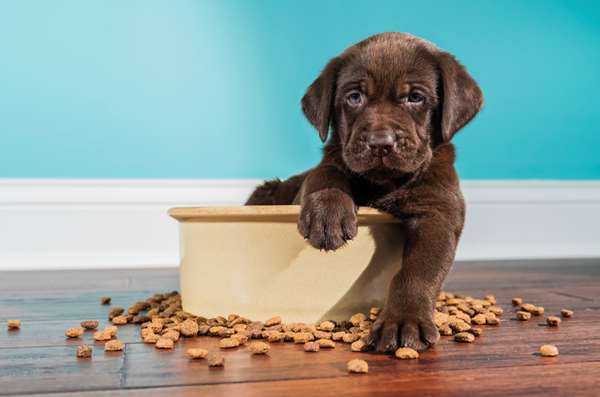 6. M&A intrigue
After months of controversy and foreign sanctions, Chinese telecom giant Huawei this week reportedly agreed to sell a majority stake in Huawei Marine Systems, the company's undersea cable unit that has been at the heart of concerns about Huawei's possible espionage capabilities. In other merger news influenced by borders and politics, Fiat Chrysler and Renault seem to have called off what would have been a major auto industry combination over objections from the French government.
7. Uber's C-suite drama
Shortly after the markets closed on Friday afternoon, reports emerged indicating that Uber chief operating officer Barney Harford and chief marketing officer Rebecca Messina are both leaving the company, less than a month after the ridehailing giant conducted its long-awaited IPO. The news came at the tail end of a week in which Uber's stock had finally crawled back to its IPO price of $45 per share before dipping back below that mark by the weekend.
8. Google, Apple offer exits
As talks about breaking up or elsewise monitoring Big Tech continue to swirl, two of the world's most valuable companies are dipping their toes into the startup world to conduct takeovers. Google agreed this week
to pay $2.6 billion
for Looker, which operates a cloud-based business intelligence platform. And Apple is reportedly in the midst of finalizing a deal to purchase Drive.ai, a self-driving tech startup.
9. A binding agreement
If I could spend an hour a day walking up and down the book-filled aisles of a Barnes & Noble, I'd be a happier man. Maybe the same is true of Paul Singer. On Friday, Singer's Elliott Management agreed to acquire the struggling bookstore chain for about $683 million, or $6.50 per share, a premium of about 50% to where the company's stock was trading earlier in the week.
10. Eyes on the East
A flurry of private equity investors are raising new vehicles in and around Asia, continuing an ongoing push into the region. Warburg Pincus is reportedly nearing a $4.25 billion close for a fund focused on China and Southeast Asia, and Australia's Pacific Equity Partners is said to be raising A$2.5 billion (about $1.7 billion). L Catterton Asia is approaching $1.3 billion for its latest vehicle, per an SEC filing from this week. And Singapore's Temasek announced a new impact investing fund this week focused on Asia.
11. Gettin' giggy with it
A startup called Thumbtack that operates a marketplace for connecting freelancers with nearby customers is reportedly bringing in some $120 million in new VC funding at a $1.5 billion valuation, up from the $1.3 billion figure it attained with its prior funding. And Fiverr, an Israeli startup that operates a freelancing marketplace of its own, is preparing for an IPO, setting terms this week for a listing that could raise just over $100 million.
12. The Windy City to Wall Street
Rahm Emanuel this week became the latest politico to make a leap into the world of finance, as the former mayor of Chicago and chief of staff to Barack Obama revealed plans to join investment bank Centerview Partners. The news continues a busy stretch on Wall Street for the Emanuel family: In late May, Endeavor—the Hollywood powerhouse co-founded by Ari Emanuel, Rahm's brother—filed for an IPO that could reportedly come with a $6 billion valuation.