3 things that could drive fintech investment in Europe through the roof (again)
January 29, 2018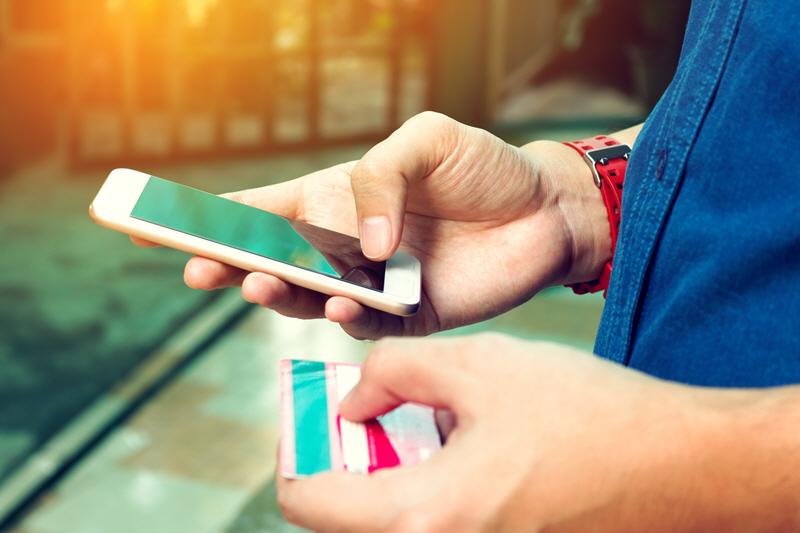 Technological advancement and digitisation in particular have had a huge effect on financial services. In the last few years, this has spilled over into dealmaking, with tech's rise being one of the driving factors behind
the growing number of PE and M&A deals in 2017
.
In the VC space, this has manifested as a large increase in the capital invested in fintech. Last year, venture investment in European fintech companies
more than doubled YoY to €2.8 billion
, even though the deal count remained almost flat, per the PitchBook Platform.
The jump in money invested was boosted by some monster deals, including rounds of well over $200 million each into foreign exchange unicorn TransferWise and student loans startup Prodigy Finance.
However, the picture is more nuanced than just those mega-rounds. And with a number of initiatives coming in Europe this year, investment in the space could rise further. Here, we take a look at some of the key factors emerging—and why they could spell another venture boom in fintech.
MiFID moves
The regulatory behemoth, more than half a decade in the making, came into force on 3 January and extends for thousands of pages. Its goal, according to the European Securities and Markets Authority, is to 'strengthen investor protection and improve the functioning of financial markets', with an eye to increasing transparency, efficiency and resilience. In practice, this entails a raft of legislation designed to limit 'dark pools' and over-the-counter trading, introducing more stringent reporting requirements and tests, harsher guidelines and product governance, among other things.
This has had a number of implications for banks and asset managers—yet by extension, it has also created a fintech opportunity. Indeed, in a bid to get ahead of the rules, five banks, including Goldman Sachs, selected startup Droit Financial Technologies' platform in preparation for MiFID II rules. (The company previously received a $16 million Series A investment in 2016, led by Goldman Sachs, Wells Fargo and Pivot Investment Partners.)
Yet while larger institutions were in a position to ready themselves for the changes, many smaller companies are feeling the burden of heavier regulation on their bottom lines and offerings. For example, Livingbridge warned earlier this month that the rules could end up reducing research coverage for smaller companies. With this in mind, fintech companies could become a valuable outsourcing partner for optimising processes and crunching data, as
AllianzGI CEO Andreas Utermann told PitchBook
earlier this month.
PSD2
The Second Payments Services Directive (PSD2) has been hovering over the finance industry since 2015, and it has now come into force across the EU, barring a few appeals. The directive is designed to break down banks' monopolies on user data. One of its main effects will be to force all EU account providers to provide third parties with access to personal data.
As one example, this means that, with your permission, a merchant such as Amazon will be able to go straight to your bank, retrieve your details and make the payment for you—without the need of going through an intermediary such as Visa or PayPal.
The implications for this are enormous, and it opens the door for fintechs as third-party providers. Crowdfunded savings chatbot Chip, for instance, already provides a service of automatically transferring money to your savings account, based on an algorithm that analyses spending habits to determine how much you can afford to save. However, with PSD2—and a banking licence, which it is currently raising capital for—Chip is aiming to be able to lend out users' deposits in a bid to compete with products such as overdrafts.
The opportunity has also been eyed by many fintech companies for a while. Token, for instance, launched in 2015 specifically with the aim of helping banks comply with PSD2 by providing an API for the third-party relationships needing to be established. In April of last year, the company raised an $18.5 million Series A round led by Octopus Ventures.
Cross-border P2P
While not certain like the two examples above, the possibility of cross-border lending and crowdfunding across the bloc might not be far away. According to The Financial Times, the European Commission is planning to introduce draft legislation to remove barriers to these forms of transactions, with the idea of creating a continent-wide digital standard in mind.
From a funding point alone, the liberalisation of peer-to-peer lending and crowdfunding could see them become increasingly legitimate ways for burgeoning companies to raise equity. For fintechs, more crowdfunding and peer-to-peer lending would mean more demand for products facilitating—and legitimising—these forms of investment.
A December consultation report by the European Commission looking into the subject highlighted the fact that we are still a long way away from a full, homogenous cross-Europe crowdfunding market; barriers such as complexity, uncertainty, transaction costs and digitalisation are just some of those identified at this early stage. However, the continued liberalisation of Europe-wide financial services is certainly not bad news for burgeoning fintech companies.
Check out more of our fintech coverage here.
Join the more than 1.5 million industry professionals who get our daily newsletter!