4 potential reasons for the rise of overvaluations
By Dana Olsen
February 14, 2018
The sheer size of both SoftBank's $98 billion Vision Fund and its investments has spurred plenty of conversation in the venture capital community about the future of tech investing. Two questions that seem to come up repeatedly: Are huge funding rounds leading to artificially high valuations? And if round sizes aren't the reason, what is?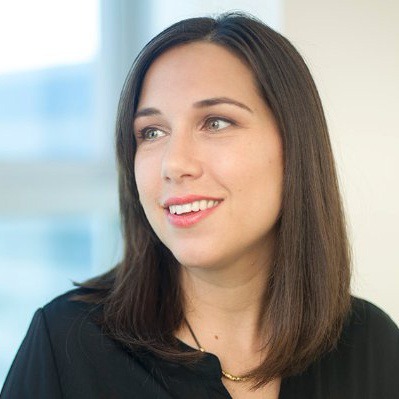 Venture capitalist Natalie Refuah says the answer to the first question is "yes." Refuah (pictured) is a partner at Viola Growth, one of the biggest tech investors in Israel. The decade she's spent with the firm and her role as an investor in global growth-stage tech companies give her a particularly good view into late-stage deals. From that vantage point, Refuah noticed deal valuations for growth-stage transactions have been on the rise and came up with four possible reasons for the phenomenon.
"We started to see more and more companies arrive [at] our table, and though we liked them and they were good companies, we couldn't really make investments in them. It was because of their valuations," Refuah told PitchBook. "They would just be too high for us as a professional investment firm. When we looked at their business numbers, we couldn't reach the valuations the companies had received from other investors."
As companies asking for higher-than-expected valuations became the norm, Refuah started to analyze potential contributing factors.
Nontraditional investors betting big on tech companies
The first reason for unusually high valuations, Refuah said, is a handful of large corporations that make huge investments in certain companies. She's referring not to the venture capital arms of corporations, but to big companies, like SoftBank, making strategic investments for reasons that don't necessarily align with the traditional venture capital model.
"Maybe they want to be close to the innovation. Maybe they want to increase their holdings in a company, so they can eventually buy the company," Refuah said. "If they're going to acquire a company, investing is a foot in the door."
For big corporations, making massive investments in private companies can make sense even if it's at a valuation that seems high. If the corporation is considering an outright acquisition of the company, buying a stake in it means they'll be paying less in the future. And it's certainly valuable for companies to have an interest in new technology, whether it means they'll be able to use it in their own products or have access to the talent that created it.
The bigger the fund, the bigger the valuation
Then there's the growing number of VC firms that are investing out of multibillion-dollar pools. NEA and IVP both raised billion-dollar-plus funds in 2017, and the number of VC funds that top $1 billion seems to be increasing. SoftBank, which is investing out of a $98 billion vehicle that's technically classified as PE but mostly backs tech startups and other companies that traditionally fall in the VC realm, is an outlier, of course, but it exemplifies the increasing size of funds.
Viola Growth, by contrast, closed its most recent fund on $250 million in 2015, and Refuah said the firm carefully evaluates the valuation of each investment because it can't afford to pay too high a price. But investors working out of huge pools don't need to practice the same prudence. "The bigger the fund, the less sensitive investors are to valuation. If a fund totals $5 billion or $100 billion, it can make hundreds of investments. If they make a mistake, it's just not a big deal," Refuah said.
And the bigger the round, the bigger the valuation
The other important number in play is the size of individual funding rounds. Simply put, big rounds can create big valuations. "Let's say a company is worth $50 million pre-valuation, then they get a round of $100 million. Post-valuation, that company is worth nearly $200 million, just by raising capital. The next time that company raises money, they don't want to raise below their last valuation," Refuah said. "So just by taking large checks, these companies raise their valuations."
It's true that companies are raising bigger rounds than ever before, per PitchBook data. Median deal sizes have increased across all stages in recent years, with the median late-stage transaction size in the US growing about 67% since 2013, according to the most recent PitchBook-NVCA Venture Monitor.
Companies avoiding down rounds
And finally, high valuations beget high valuations. "Now, the market is starting to really understand that valuations from two or three years ago were high," Refuah said. "So the companies come to our table or another investors' table, and they ask for a high valuation. Then we take their finances, compare them to public companies, and we don't get to those same valuations."
But being rejected by one investor doesn't mean the company will lower its valuation. According to Refuah, companies will often find other solution: Convertible loan agreements or internal rounds with previous investors, for example. That way, the businesses are able to avoid officially declaring lower valuations.
Refuah doesn't believe that all investors will go the way of SoftBank—"I think funds like those will continue to be exceptional"—but for now, massive investment vehicles, eye-popping rounds and valuations that may be artificially high are becoming more common.
Related read: Vision Fund 101: Inside SoftBank's $98B vehicle