It's late March, so the season of madness is upon us. Buzzer-beaters. Cinderellas. Screaming coaches. More billion-dollar IPOs than you can shake a stick at.
OK, OK, so that last part doesn't have anything to do with a nation full of office-workers gathering around their computer screens to watch teenagers run and jump and throw a ball through a hoop. But this year, at least, the IPO mania is just as real as the March Madness. Here are nine things you need to know from the past week, beginning with a pair of billion-dollar IPOs from Bay Area businesses founded nearly 160 years apart:
1. The IPOs by the Bay
As winter turned to spring and the stock market continued bulling its way to loftier and loftier heights, a company from San Francisco planned a much-anticipated move onto the public markets at a valuation of several billion dollars. Investors flocked to the listing, even with a dual-class share structure that meant post-IPO power would be consolidated in the hands of its prior owners. And that demand drove up the price, as the usual smart money banked on smaller investors—eager to own a piece of a consumer company that fosters a strong connection with its customers—also seeking a slice of the action.
We're talking, of course, about Lyft. We're also talking, of course, about Levi Strauss.
It's pink mustaches versus blue jeans. It's a company created in the wake of the financial crisis versus one founded several years before the Civil War. It's the promise of far-away future profits versus the guarantee of hundreds of millions coming in every year. It's Lyft versus Levi's, a pair of IPOs that would look oh-so-similar if only the two companies involved weren't so utterly different.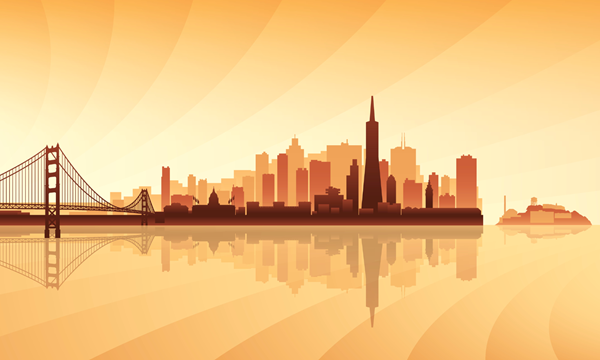 On Monday, Lyft announced a price range of $62 to $68 per share for its upcoming listing on the NASDAQ, reportedly setting the ridehailing company up for a $23 billion valuation if all went as planned. Well, it went better than planned—by midweek, with Lyft's roadshow barely underway, reports had emerged that the listing was already oversubscribed, meaning that $23 billion figure could climb even higher.
On Thursday, meanwhile, Levi's went public on the NYSE, returning to the public markets more than 30 years after the descendants of Levi Strauss himself took the apparel company private for a reported $1 billion in 1985. After initially anticipating a price range of $14 to $16, Levi's eventually priced at $17, with the Strauss family selling off shares worth hundreds of millions in the process; the stock closed Thursday trading at $22.41, completing a 32% first-day bump.
Lyft will likely shoot for something similar—which, if it succeeds, will not be because of similar pre-IPO financials. You'd probably expect as much for a company that's had 16 fewer decades to establish itself. For its most recent fiscal year, Levi's logged net income of $285 million. Lyft, meanwhile, registered an annual loss of $921 million—a difference between the two of about $1.2 billion.
2. Here comes Pinterest (plus others)
Not to be outdone, Pinterest has bumped up its IPO timeline: On Friday, the company unveiled its public prospectus (indicating 2018 revenue of $755.9 million and a net loss of $63 million), with an actual listing seemingly set for mid-April. The company will debut on the NYSE; per separate news from this week, Uber will, too. That's in contrast to Zoom, a video-conferencing unicorn that also filed for an IPO on Friday, which plans to join Lyft on the NASDAQ. But not every company is racing to take advantage of a friendly market. Blackstone-backed HR software maker Alight reportedly postponed an IPO that had been scheduled for this week and was expected to raise up to $800 million.
3. Paying up for payments
An ongoing frenzy of M&A activity in the payments space continued this week, when Fidelity National Information Services agreed to buy Worldpay
for around $34 billion
, barely a year after Worldpay changed hands in a separate mega-deal. And in the VC space, payments processing startup Marqeta (not to be confused with Marketo) is reportedly in the process of raising $250 million at a valuation of nearly $1.9 billion.
4. Fashionable unicorns
Glossier got the week going, as the direct-to-consumer beauty brand announced
a $100 million funding
on Tuesday at a $1.2 billion valuation. Two days later, Rent the Runway, which lends high-end dresses and other fashion items to its customers,
brought in $125 million
in new VC backing at a $1 billion valuation. And the two have something else in common in addition to being newly minted unicorns: Both businesses are led by women.
5. Satellites
OneWeb wants to launch a network of satellites into the sky that will provide broadband access everywhere on Earth. Inmarsat is a more-established company that uses satellites to power mobile phones. And both companies were connected to very valuable deals this week: For OneWeb, it was raising $1.25 billion in a new round led in part by SoftBank, while reports emerged that publicly traded Inmarsat is the subject of a $3.3 billion takeover bid by investors including Apax Partners and Warburg Pincus.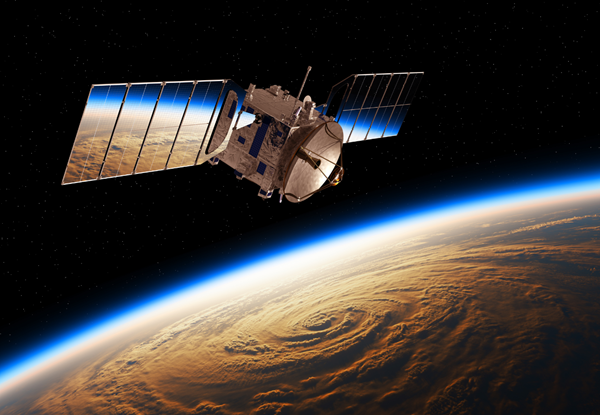 6. Guess who's back
Well, I suppose Travis Kalanick has been "back" for quite some time now, in the form of the new firm he launched last year (called 10100) and his involvement in CloudKitchens, a startup adjacent to the food-delivery space. But the ousted Uber CEO got closer than ever to his former realm this week, when Kalanick's new firm reportedly joined Sequoia on a $7.6 million investment in Kargo, an Indonesian startup led by another former Uber executive that hopes to bring an Uber-type platform to trucking.
7. Tech on deck
Advent International is reportedly
seeking $1 billion
for its first fund focused on the tech space, joining several other private equity firms in expanding into an area that used to be the domain of VCs alone. In 2016, KKR raised $711 million for a maiden tech fund. In 2017, Apax Partners collected $1 billion for its first foray into the space. And more investors keep joining the charge.
8. Copyright dollars
About six months after filing a copyright lawsuit
against rival Flywheel
, the tables have turned on in-home cycling startup Peloton. This week, several major music publishers hit Peloton with a $150 million lawsuit alleging it failed to properly license the songs used in its streaming exercise classes, potentially a major bump in the road on Peloton's path to an IPO. Perhaps it should have taken a cue from Splice: A startup that's built a platform for sampling music, the company raised $57.5 million this week and announced that it's already paid out $15 million in rights fees to artists.
9. The letter O
Indian ridehailing company Ola took on $300 million this week from South Korean auto giants Kia and Hyundai. Opendoor, the operator of a real estate marketplace in the US, raised $300 million of its own and hit a $3.8 billion valuation. And private equity powerhouse The Carlyle Group promoted longtime executive Christopher Finn to chief operating officer—or, as it's more commonly styled, COO.