Big Things
9 big things: The world's youngest billionaire's big exit
November 24, 2019
In March, Forbes magazine put Kylie Jenner on its cover and dubbed the 21-year-old member of the larger Kardashian-Jenner conglomerate the youngest self-made billionaire in history, not to mention the youngest billionaire alive.
There was plenty of online consternation about whether someone whose parents and siblings are famous and highly connected television stars worth tens of millions of dollars in their own rights could ever accurately be described as "self-made." But I didn't see anyone arguing with Forbes' estimate that Jenner's company, called Kylie Cosmetics, generated $360 million in revenue in 2018. Or its statement that Jenner (who turned 22 in August) owned the whole business.
Forbes also estimated that Kylie Cosmetics was worth at least $900 million. In a new deal announced this week, we discovered that was a conservative figure.
Jenner agreed to sell control of her startup to an established cosmetics giant, the latest deal in a stretch that's been studded with activity in the broader beauty industry. And that's one of 9 things you need to know from the past week: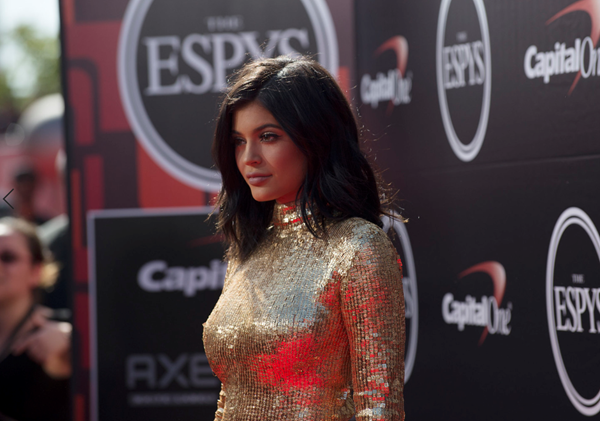 1. Beauty bucks
In the spring of 2015, at the height of a weird social media fad called the "Kylie Jenner Lip Challenge" that I'm going to avoid describing in detail, Jenner admitted to receiving injections to plump her lips. Just your typical instance of a 17-year-old being asked to make public declarations about her plastic surgery choices. Anyway, in November of that year, Jenner capitalized on the whole to-do by selling her first beauty products, called Kylie Lip Kits. And thus an empire was born.
Soon, Jenner officially launched Kylie Cosmetics and formed a partnership with ecommerce company Shopify—a deal arranged by the budding mogul's mother, Kris Jenner, according to a Forbes story from 2018. Thanks in part to artful promotion by the younger Jenner, it was an immediate hit. Kylie Cosmetics quickly began generating hundreds of millions in annual revenue, using a model focused on online sales and occasional experiments with pop-up locations.
It caught the attention of the broader industry. This week, established beauty giant Coty (the owner of CoverGirl and other brands) agreed to acquire 51% of Kylie Cosmetics for $600 million, reportedly valuing the company at just shy of $1.2 billion. Jenner will retain the rest of her stake, and she'll remain involved in terms of both product and promotion. But the world's youngest billionaire has opted to give up control of the business she built.
Three days after the announcement, Reuters reported that Coty is considering the sale of some of its major beauty brands for as much as $7 billion, with Unilever and private equity firms Advent International and Cinven said to be in the running. It was Jenner's deal, though, that dominated headlines.
In and out in four years with $600 million to show for it, plus the chance to keep doing all the fun stuff at the company without actually being in charge? It's the sort of turnaround entrepreneurs and VCs dream of. Say what you will about the celebrity founder, but she sure seems to know how to run a business.
Jenner's big move is the latest development busy year for high-profile beauty startups. Earlier in November, the Drunk Elephant skincare brand completed its sale to a subsidiary of Japanese cosmetics company Shiseido for $845 million. In March, Glossier raised $100 million in Series D funding at a $1.2 billion valuation from investors such as Index Ventures, Sequoia, Thrive Capital and Tiger Global. If you want to include clothing in the beauty sector, there was also The RealReal, the dealer of secondhand luxury apparel that raised $300 million with an IPO in June. And Rent the Runway, a renter of high-end clothes, collected $125 million in March at a $1 billion valuation.
In addition to having a combined value of over $5.5 billion, it's perhaps worth noting that Kylie Cosmetics, Drunk Elephant, Glossier, The RealReal and Rent the Runway were all founded by women.
This week also brought two smaller deals involving startups in the business of helping people look good. In New York, a company called Studs announced its launch with a $3 million seed from First Round Capital and Lerer Hippeau to finance a new retail chain focused specifically on piercing ears, with a goal of offering higher safety standards than shopping malls and more focused expertise than other tattoo and piercing shops. A press release announcing the round uses the phrase "curated earscapes," a bit of imagery I've been struggling all week to forget.
Across the pond in London, a direct-to-consumer startup called Kimaï raised $1.2 million in seed funding led by Talis Capital to fund its headline-grabbing operations: The company makes jewelry out of lab-grown diamonds and recycled gold. Founded last year, it already claims names like Meghan Markle, Emma Watson and Jessica Alba among its customers.
Believe it or not, this is at least the second diamond-focused investment made by VCs in the past four months. In July, Kleiner Perkins led a $10 million investment in Dust Identity, which deploys minuscule bits of diamond dust to create one-of-a-kind security tags for tracking items throughout a supply chain.
Maybe Coty will soon call on the startup for a little help in keeping track of its Kylie Cosmetics shipments.
2. Bargain hunting
PayPal this week agreed to make its largest acquisition ever, striking a pact to buy Honey Science
for about $4 billion
. The startup, which has reportedly banked around $40 million in prior VC, makes tools to help online shoppers find discounts. In a different arena of personal finance, Charles Schwab has reportedly offered to buy fellow brokerage TD Ameritrade, with some outlets indicating the deal is already done and Fox Business reporting a $26 billion price tag. The bid comes less than two months after Charles Schwab announced a shift to fee-free online trading, a move that caused TD Ameritrade's stock price to plummet, in turn making the competitor a much more affordable takeover target.
3. PE goes to Washington
One could be forgiven for paying closer attention to a different hearing taking place this week in the US capital. But for the House Financial Services Committee, private equity
was on the docket
, as lawmakers questioned a group of witnesses from both sides of the divide on whether PE is a help or a harm to the nation at large. A day after the hearing, Blackstone exited its remaining $1.7 billion stake in Invitation Homes, the rental-home operator that has helped push the firm into the center of debates about private equity's place in the real estate market.
4. Imaginative deliveries
DoorDash could go public next year. And it might do so with a direct listing instead of a traditional IPO, according to Bloomberg, a path to the public market pioneered in the past two years by Spotify and Slack, two other consumer-focused companies that were unprofitable and had already raised huge sums of cash from VCs. In other delivery news, Zume—which first earned fame for its robot-built pizzas and is said to have since pivoted toward cloud kitchens and other food-delivery offerings—is in talks to raise new funding at a $4 billion valuation, per Recode.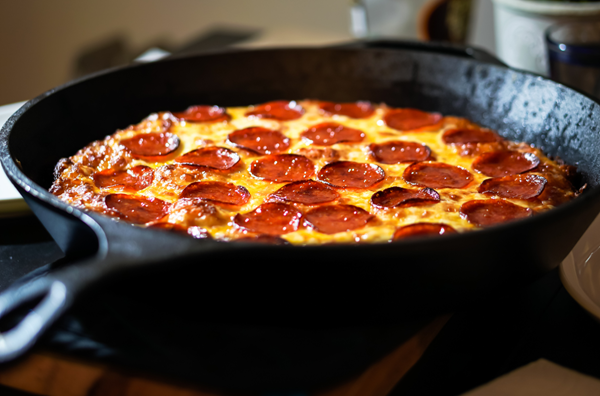 5. Layoffs hit WeWork
WeWork reportedly announced this week that it's laying off 2,400 people, accounting for a bit less than 20% of its workforce. Other cuts are expected as the co-working company winds down operations at some of the non-core divisions it acquired over the past few years under the leadership of Adam Neumann—who, it's worth remembering, is currently set to walk away from this whole mess with $1.7 billion. News of the layoffs sent the price of WeWork's bonds
to a new record low
.
6. Novel funds
RedBird Capital Partners kicked the week off by unveiling an agreement to invest $125 million in
a unique new joint venture
with the NFL Players Association and the MLB Players Association that aims to maximize the ways pro athletes can profit off their names and likenesses. Days later, news emerged that an offshoot of hedge fund Two Sigma has raised $1.2 billion for a debut private equity fund. And Founders Fund closed its seventh flagship effort on $1.5 billion, a month after The Wall Street Journal reported on the firm's shift toward making more late-stage deals.
7. News nuggets
Since its launch in 2014, VCs had provided some $60 million to The Players' Tribune, an athlete PR outlet that often offers one-of-kind glimpses into the world of sports. This week, those backers lined up an exit in the form of
a sale to Minute Media
, a fellow VC-backed media company. In other news about news, Japanese news-discovery startup SmartNews raised $92 million in funding this week, reaching a $1.2 billion valuation.
8. The magic number
In the history of venture capital, fewer than 10 startups have raised exactly $290 million in a single round, according to PitchBook data. It happened twice this week. Automation Anywhere, which makes robotic process automation software, brought in a $290 million Series B at
a $6.8 billion valuation
. And Celonis, a developer of algorithms that help businesses analyze data and identify issues with internal processes, raised a $290 million Series C at a $2.5 billion valuation, becoming Germany's
third most valuable startup
.
9. Backing booze
In the realm of traditional alcoholic offerings, American craft brewery New Belgium agreed this week to sell itself to Lion Little World Beverages, an arm of the larger Kirin beer conglomerate. But if you're into getting drunk in trendier ways, you might be more interested in a $25 million Series B round raised this week by Fermented Sciences, a maker of hard kombucha under the Flying Embers brand. Look out, White Claw, someone's coming for your share of the millennial market.