Like so many of the VC-backed unicorns going public these days, vegan protein specialist Beyond Meat has never made a profit.
But the past two days were highly, insanely, ludicrously profitable for the company's backers, as stock in Beyond Meat shot up nearly 200% from its IPO price and investors swarmed in pursuit of a piece of that sweet, sweet meatless meat. That sort of spike is rare. But it also aligns with the post-IPO performance of the rest of 2019's unicorn herd.
So far this year, when unicorns go public, they tend to get more valuable—and that's one of nine things you need to know from the past week:
1. To infinity for Beyond
The first hints that something might be brewing emerged earlier in the week, when Beyond Meat elevated its original IPO price range. The company priced at $25 per share, at the top of its revised range. And then everything went crazy: Stock in Beyond Meat (NASDAQ: BYND) opened Thursday trading at $46 per share, closed at $65.75, and then inched up even higher on Friday, finishing the week at $66.79. That equates to a market cap of $3.8 billion, compared to a $1.5 billion IPO valuation and a $1.35 billion figure with its last round of VC.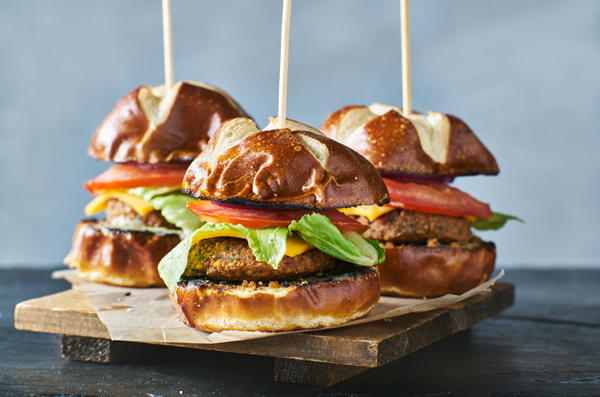 There's probably nobody happier about it all than the folks at Kleiner Perkins: The firm owned a 15.9% pre-IPO stake in Beyond Meat, holding shares now worth well over $500 million.
Recent weeks, of course, have been peppered with unicorn IPOs. For the most part, once these companies have gone public, they've been out of mind; the main exception might be Lyft, whose slipping stock price has caused cries of concern about Uber's eventual fate. But for the rest of the cohort, the move to the public markets has been accompanied with steadily rising stock prices.
IT software provider PagerDuty went public on April 11 with an IPO price of $24 per share, valuing the company at $1.8 billion. Its stock shot up nearly 60% on its first day of trading, closing at $38.25 per share, and has continued to tick up in the weeks since. Shares in the company closed Friday at $46.52 per piece, for a market cap of $3.4 billion, compared to $1.3 billion with its last VC round.
Social media unicorn Pinterest debuted a week later, pricing its IPO at $19 per share—above its expected range—to establish a $10 billion valuation, notably less than its prior $12.3 billion VC-backed valuation. But Pinterest stock closed its first day trading up at $24.40 per share, and it closed Friday at $28.36, for a market cap of about $15 billion.
The prime example of the trend might be Zoom, which joined Pinterest in going public on April 18. After pricing above its anticipated range at $36 per share, the company's stock zoomed (sorry) to $62 by the end of its first day, representing a valuation increase from $9.2 billion to nearly $16 billion in mere hours. Zoom's stock closed Friday at $79.18, valuing the workplace video company at almost $20 billion.
The performance of these stocks and the rest of the unicorns on their way to the public markets will of course be worth monitoring in the weeks, months and years to come. The early results, though, must have some of the longtime investors in those unicorns asking: What took you so long?
2. A new Vision
There could be an unusual new entrant in the sprint to the public markets: SoftBank's Vision Fund. The Japanese investor
might conduct an IPO
for the $100 billion vehicle sometime this year, per The Wall Street Journal, among additional plans to raise an equally enormous follow-up fund; the hope of chief executive Masayoshi Son is reportedly to turn the vehicle into a tech-focused (and unprofitable) analog to Berkshire Hathaway. One of SoftBank's major portfolio companies could also soon go public, as WeWork announced this week that it confidentially filed for an IPO back in December.
3. Making it easy
That's the goal of UiPath, a startup focused on automating workplace functions that raised $568 million this week at a $7.1 billion valuation, a huge step-up from a $3 billion valuation just six months ago. Making cross-border payments easy is what helped London's Checkout.com bring in
an enormous Series A
this week, collecting $230 million at a reported $2 billion valuation. Other kinds of payments are the domain of Divvy, which banked $200 million at an $800 million valuation this week: The company makes software designed to replace expense reports.
4. Fight club
The Professional Fighters League pinned down a $30 million Series C this week to fund its unique mixed martial arts competition, with Elysian Park Ventures and Swan Ventures among the backers. And while Sumo Logic doesn't have anything to do with actual sumo wrestling, PitchBook learned that the data analytics company is
raising new cash
at what would be a unicorn valuation.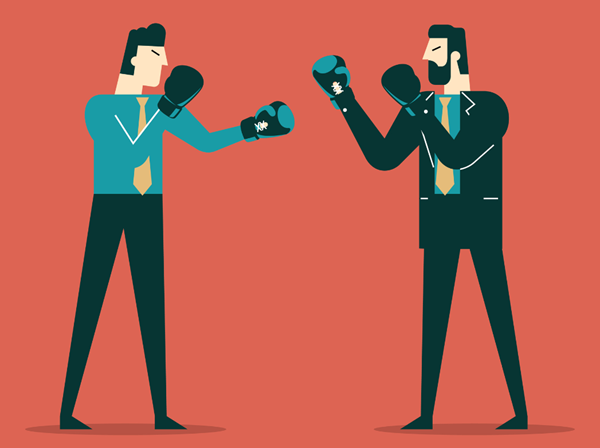 5. Sinclair's sporting chance
Conservative media giant Sinclair Broadcast is getting into the wide world of sports—and it might be doing so at a discount. The company agreed this week to buy 21 regional sports networks from Disney for $10.6 billion, a far cry from the $20 billion figure that was first thrown around when Disney began to shop the stations after acquiring them from 21st Century Fox. Sinclair already owns more than 190 local TV stations across the US.
6. A lot of Cheddar
Broadband giant Altice agreed on the final day of April to buy digital news startup Cheddar from the company's VC backers for $200 million. It was also a big week for firms raising big funds, as European buyout power Cinven closed its latest flagship effort on €10 billion (about $11.1 billion) and Andreessen Horowitz wrapped up
two new funds
, a $2 billion vehicle focused on late-stage deals and a $750 million pool for more traditional venture investments.
7. Chew this over
It's not entirely accurate or fair to compare Chewy to the infamous Pets.com. But as Chewy—which is owned by PetSmart, which is in turn owned by BC Partners and other private equity firms—filed for an IPO this week, it was tough to ignore the similarities. Two companies selling pet products online. Two companies quite far from profitability (Chewy lost about $268 million last year). Two companies that chose to go public in the middle of wild IPO booms. Will two decades of distance yield a different result?
8. IPO no-go
Two weeks after it filed for an IPO under the name KCI Holdings, a private equity-backed company called Acelity that develops treatments for wounds opted for a different exit route. Owners Apax Partners, PSP Investments and the Canada Pension Plan Investment Board agreed to sell the business
to industrial giant 3M
for an enterprise value of $6.7 billion. Not too many businesses are eschewing IPOs these days, but the move did call to mind last year's sale of survey specialist Qualtrics to SAP for $8 billion, shortly after the VC-backed Qualtrics had filed to go public.
9. Textbook consolidation
Two of the largest sellers of textbooks in the US—and two companies both backed by private equity—agreed to merge this week, as McGraw-Hill and Cengage announced plans for an all-stock combination. Apax Partners and OMERS Private Equity paid $7.75 billion for Cengage back in 2007, while Apollo Global Management bought McGraw-Hill
for $2.4 billion
in 2013.