Day in the Life
A day in the life of a PE investor
October 18, 2018
As part of a new series, we're speaking to various players in the private equity and venture capital spaces—including startups, firms and noteworthy dealmakers—to see what daily life looks like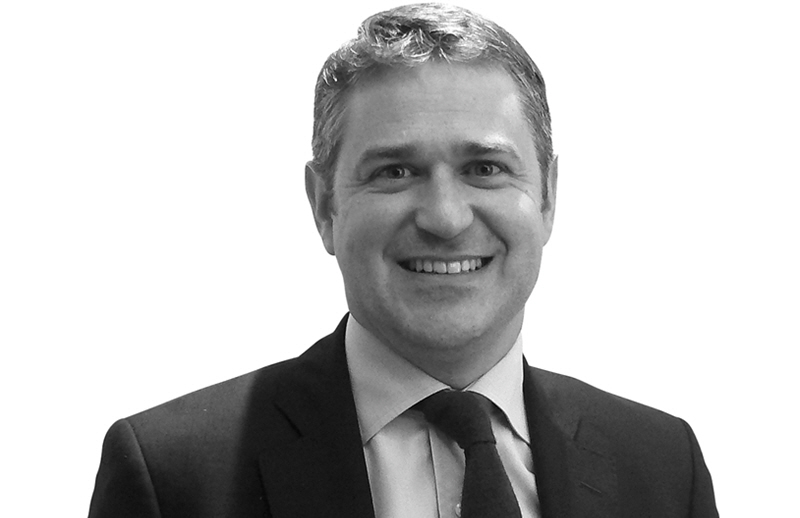 for them.

This week, we spoke to Richard Clarke-Jervoise (pictured), head of private capital at London-based Stonehage Fleming. The firm is one of the world's largest family offices and manages more than $55 billion of assets.
What does a typical day look like for you?
A typical day starts pretty early; it probably involves about an hour's
emailing. Most of our investments involve Asia or the US and so there
tends to be quite a heavy traffic of emails overnight. When I get into the office, one of the first things that often happens is preparing for a client meeting with one of my colleagues.
A typical day will involve one or two meetings or calls with private equity managers. This could be an update call with an existing manager to see how their portfolio is getting on, or it could be [with] a manager who is preparing for a fundraise in as much as two or three years' time. If we are in due diligence on an opportunity, there will typically be meetings or video conferences with that manager or reference calls to other investors and portfolio company CEOs.
There is normally a client call or meeting where we update clients on the investments that we manage for them. The final category, I suppose, is the totally ad-hoc stuff that happens every day. Particularly with ever-increasing regulation, that takes up an increasing part of the day.
What's your favourite part of the day?
Meeting with clients. One of the joys of working with families as opposed to institutions is that you can never tell what that meeting is going to involve. It could be a patriarch, matriarch, a couple, the children. It could be the entire family, and the range of conversations is very, very broad and you never quite know what's coming! It always keeps you on your toes and whatever happens, you will learn something.
What led you to your current role?
My career started in investment banking, and during that I did a stint in private equity. I've worked in a variety of roles within private equity since then but, until joining Stonehage Fleming, always with institutions as clients. I was then really tempted to work with families. I'd never worked with them before, but I sensed that there was increased interest from families in the asset class and that it was an area which was a good natural fit for them.
When Stonehage Fleming approached me, I jumped at the opportunity and I haven't looked back. It's been a huge amount of fun to deal with families and I feel quite lucky to be able to do that. There is an element in private equity of people working within an echo chamber of only talking to other people who spend all their time investing in the asset class. The great thing about families is that they have a completely different view and that's quite refreshing.
What is the most challenging aspect of your job?
Most of our clients are very successful entrepreneurs who have built very successful private businesses, so they understand private equity as operators incredibly well. The toughest thing is helping them change mindsets from being an operator to an investor. It's helping them set realistic expectations of returns and risk in situations where they are passive investors and not in control of those investments.
What is the most rewarding aspect of your job?
When it goes right! When you get to track the progress of a great company that you have backed and watch it develop and grow and, ultimately, generate a significant return.
What is the most important part of your job?
Avoiding losing money for clients. Very large institutions are better at accepting that there will be good and bad investments in their portfolios and they will roll with the punches. Families don't really operate in the same way, and they don't forgive quickly if you lose money for them. Capital preservation is a key theme that runs through our investment choices.
What are your interests outside of work?
I have four children, so that limits the amount of free time I have! Spending time with the family is always important; it's potentially a 24/7 job so it's not the easiest thing in the world to balance a personal and professional life. Otherwise, I enjoy rolling my sleeves up in the kitchen and cooking. I also play the guitar when I can, and I love travelling.
What advice would you give to those in the private equity industry?
Stick with it. It's not an easy asset class to get into and increasingly you have to go down the road of working for a big, well-recognised name. It's painful for the first few years, but it's a fantastic industry and worth persevering for.
Related read: A day in the life of a startup CEO